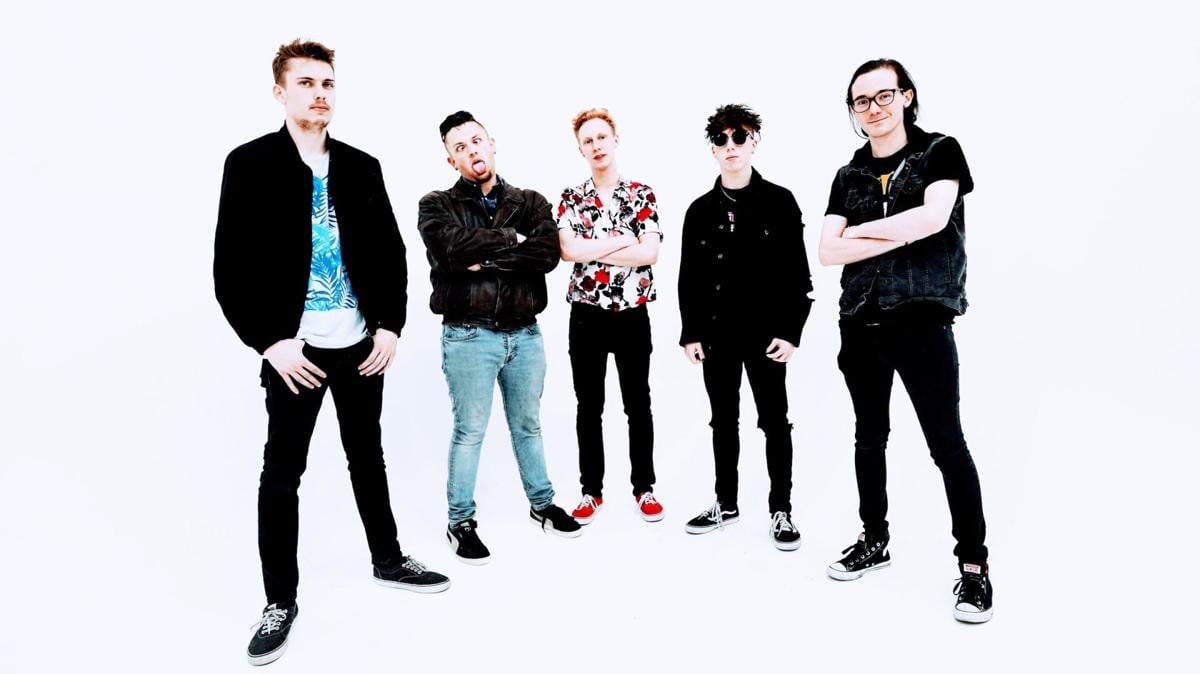 The Tucson pop-punk band Brace Yourself is a product of what can be called the COVID generation.
That's the group of early 20-somethings who decided they were not going to sit on the sidelines and put their rock-and-roll dreams on hold while the deadly COVID-19 pandemic played out.
In early March 2020, just as the pandemic was about to make its presence known, guitarist Jamison Scott, his bass playing buddy AJ Farrell and drummer pal Braden Matsuzawa decided the timing was perfect to get their old high school band back together.
The band recruited Xander Mason as lead vocalist and later brought on Aidan Roberson to play rhythm guitar.
Barely weeks old and just before the pandemic closed the doors on live in-person anything, Brace Yourself wrote and recorded their first single "Better Life."
They released it last April after investing $20 to get their music distributed on all the major streaming platforms. They dropped another $100 in ads to push the single onto Spotlify's playlists, where it got them noticed in a small-town-kinda-big-way: the song has more than 11,000 streams.
When the pandemic settled in in spring of 2020, Brace Yourself's members minded all of the protocols and relied on virtual and digital technology to write songs for their debut EP "Last July," which they recorded last fall and released on Dec. 30.
The album has flashes of soft-core punk — think less frenetic guitar riffs with driving vocals that slingshot from early 2000s Yellowcard to screamo on "Eyes of the Moon."
Against the backdrop of a steady percussive thump and driving guitar melody, Mason sounds the most polished and focused on "Redemption," which is proving to be the band's most popular song with nearly 45,000 streams.
While the members of Brace Yourself worked their day jobs and went to school while they waited for venues to reopen, they recorded a few more singles, including a cover last June of Waterparks' "I Miss Having Sex But At Least I Don't Wanna Die" that has a sharper edge than the original. The song has gotten nearly 7,000 streams on Spotify and the video, which Mason filmed without the band at locations downtown, has gotten more than 1,000 views on YouTube.
On May 15, more than a year into their musical journey, Brace Yourself played their debut show before a packed house of friends and family at The Edge on North Flowing Wells Road.
On Saturday, June 26, they will play the followup at The Rock near the University of Arizona.
"We are really amazed to be doing our second show ever at The Rock and to have so much support from family, friends and fans," Scott said. "We know it's only the beginning, and we can't wait to see what is in store for us later on."