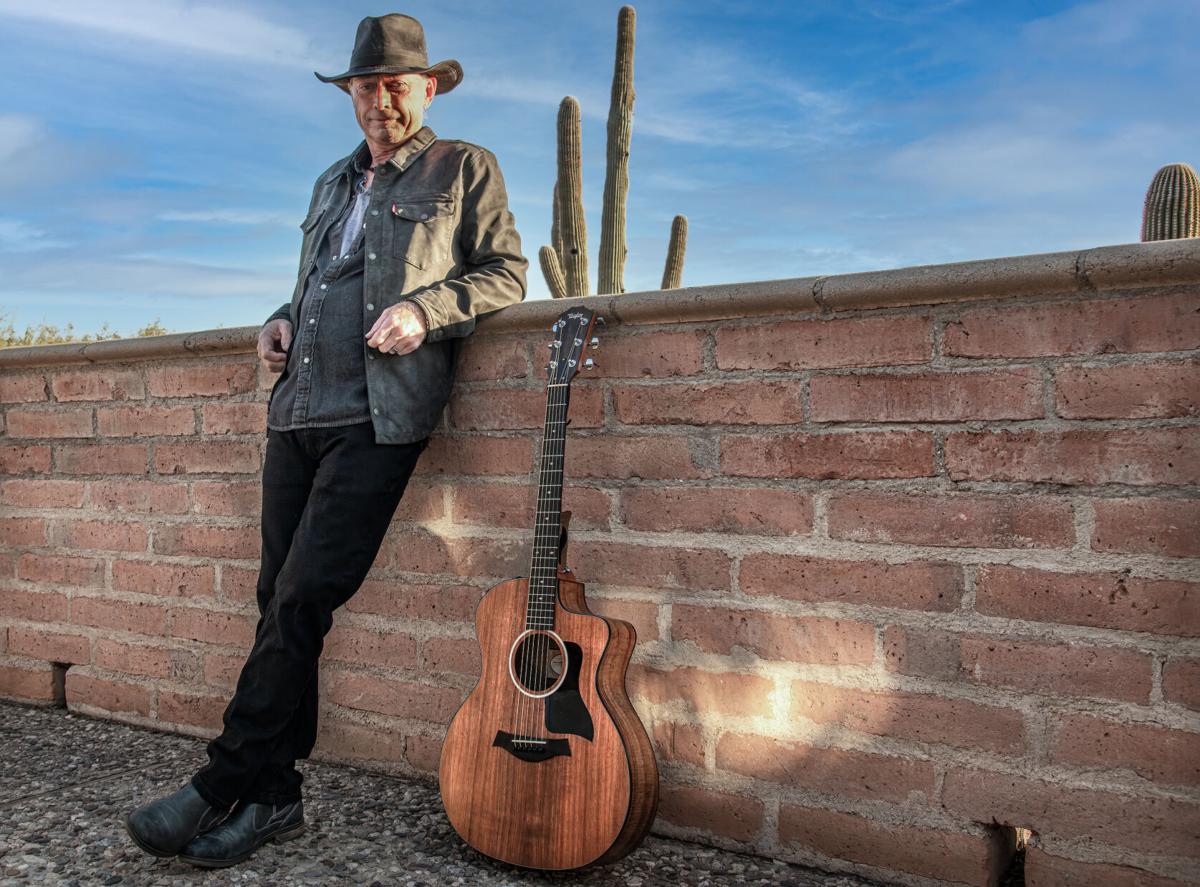 Without the slightest hint of irony to his voice, Tucson musician Brian Berggoetz says that 2020 was the best year of his life.
Before you scratch your head in disbelief and turn the page, hear the man out.
Sure, like many Tucsonans and Americans, the COVID-19 pandemic left him jobless, but not homeless. And with nothing to fill his days, the Indiana native who moved to Tucson in the mid-1980s decided to revisit a year-old medical diagnosis that showed he might just have prostate cancer.
Turns out the second opinion showed the cancer was much worse than the initial diagnosis.
"If I would have kept working, I just may have pushed it off for awhile," he said.
Last June, he underwent surgery and, he's happy to report, he's one year cancer-free.
The loss of his day job selling coffee to grocery stores led him to help out a buddy doing property management. And through that job, Berggoetz met Karen, who owned the company. And that meeting literally changed his life.
"All of a sudden I'm just writing all these sappy love songs. These songs are coming out and they are coming out way better than they ever felt before," Berggoetz said, the tone of his voice taking on that kind of lilt that new love tends to impart, not quite giddy but on the verge. "It's the best stuff I ever made."
Last December, Berggoetz took those love songs to Duncan Stitt, a well-respected Tucson musician and producer, who recruited a couple of session musicians to record "Wildflower," Berggoetz's first solo record in a career that goes back to 1989.
The pandemic "turned out to be a blessing in disguise," he said.
Welcome to the best year of his life, Part 2.
Berggoetz will perform cuts off "Wildflower" — a dreamy folk/Americana soundscape of all things love and longing — when he plays an acoustic show on Tuesday, June 22, at Monterey Court, 505 W. Miracle Mile.
In a smoothly worn voice that will easily recall Joe Walsh or Dan Fogelberg, Berggoetz sings of love growing wild and free and then picks up the tempo as he pledges "Nothing's going to keep me from you," with Michelle Constanza Miner chipping in sweet harmony vocals and flute.
Berggoetz and Miner showed off perfectly lush harmonies on "I Will Go Down," with Shanti Foster's violin adding the wonderful exclamation point to the song's pledge of going the distance for love without dwelling on the past.
It's not often if at all that flute and violin play key roles in Americana music, but Berggoetz casts both in starring roles. The violin adds a sense of romantic optimism to "Jukebox" — "we can never make again/if we don't make it now" — and a subtle twang to "Running On."
One of the album's surprises is Berggoetz's reimagining of Jimi Hendrix's "Purple Haze." Berggoetz slowed down the tempo and subbed acoustic guitar for Hendrix's edgy electric riffs and sang in a quiet tone that contrasted with Hendrix's sense of urgency on the 1967 original. Berggoetz said he's not really covering Hendrix; it's more like he's rewriting the song with the original lyrics in tact. He likes to call it "original covers."
A few years ago when Berggoetz was putting together his band, they rearranged Johnny Cash's classic "Folsom Prison Blues" from its country blues into a blues hard-rock song. The song is one of the band's most often requested songs in its live performances.