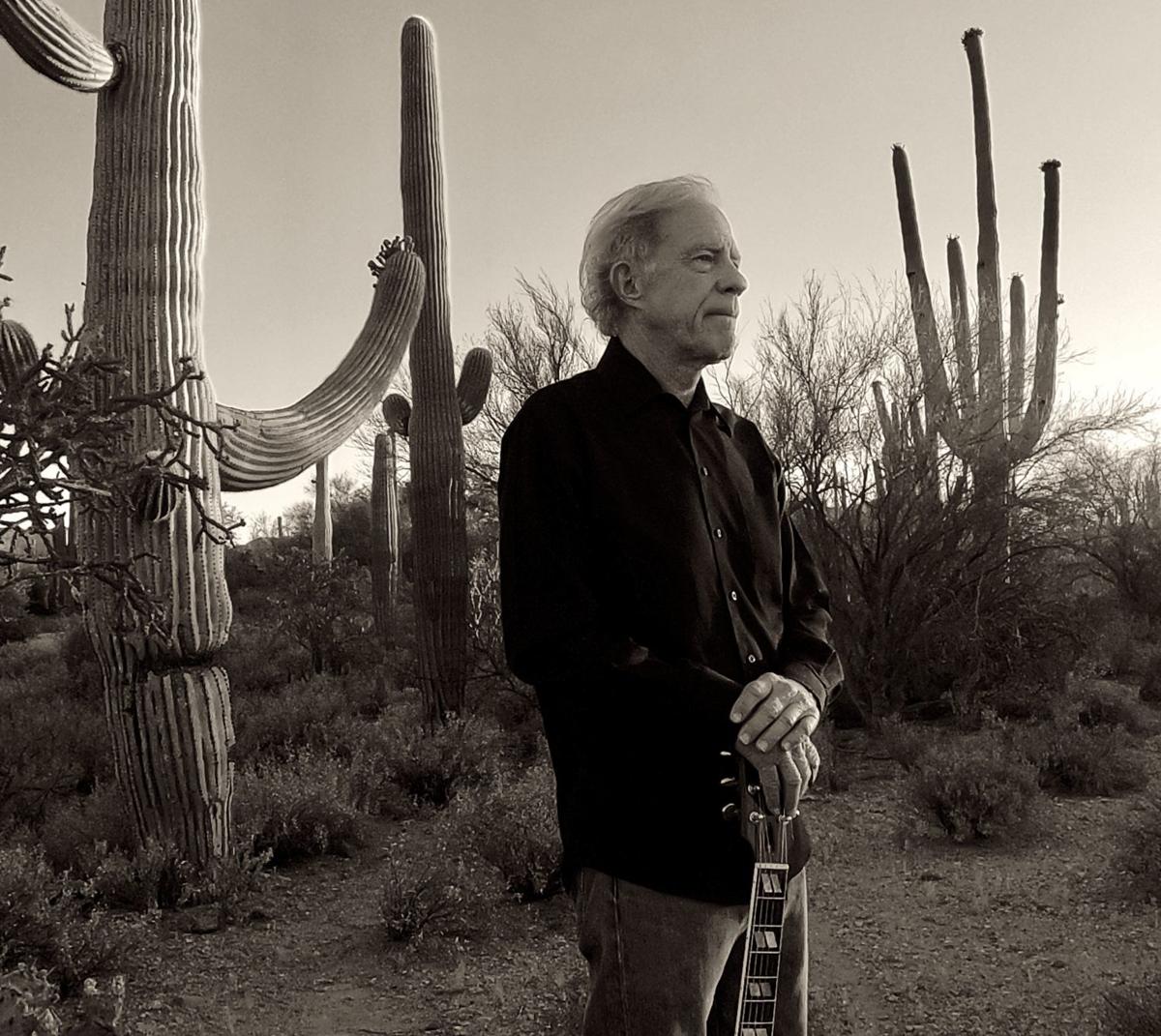 In all his years living in Tucson, singer-songwriter John Coinman has never done a record in his adopted hometown.
Coinman is releasing his first solo album in five years and the first record he's made from start to finish in Tucson.
"I just wanted to make something in Tucson because everything I have made has been made outside of Tucson," said Coinman, who splits his career between his solo projects and his role in Kevin Costner's Modern West band. Coinman is a principal songwriter for his longtime friend Costner.
"Under the Sun," which Coinman will celebrate with a CD release gig at Hotel Congress on Saturday, Oct. 26, features Coinman's longtime collaborators Larry Cobb and Blair Forward, who also are part of Costner's band. Coinman also brought in a handful of notable Tucson musicians including world musician Will Clipman on percussion, Sabra Faulk on backing vocals, keyboardist/backup vocals Duncan Stitt and violinist Nick Coventry.
"Nick played so beautifully that it kind of expanded his role on a lot of songs," said Coinman, who brought in noted folk musician and producer Tony Gilkyson and Grammy winner Alfonso Redenas to mix and master the recording.
"I'm really happy with" the album, he said, adding that he made a concerted effort on the record to focus on his singing as much as his songwriting. "I really wanted to use my voice as more of an instrument rather than a conveyer of lyrics, which is how I have always looked at my voice. I'm singing a lot better nowadays than I used to so I really wanted to focus a lot on the voice."
The emphasis paid off. Throughout the record's 10 songs, you can hear a brightness to Coinman's baritone from the album's opening ballad "Love is Everywhere" to the rollicking country rocker "Brothers on the Run." There's heartfelt country blues shining through on "Tucson," an ode to his longtime adopted hometown, and a softness on the ballad "Let Me Be the One."
"I have a really great opportunity that over the last 15 years of working with Kevin Costner and those guys in the band and touring a lot and focusing on writing and writing in different ways, coming back and making my own record after a while has given me a new insight into how I look at myself," said Coinman, 74. "I have just been working on my voice and found that I can sing higher and sing longer and I feel like I sing better. And that has given this new album a kind of freshness my other albums didn't have."
Coinman's concert on Saturday is presented by Rhythm & Roots and Hotel Congress, which teamed up for a five-week outdoor concert series that wraps up Sunday, Oct. 2, with the Sunday Blues and BBQ headlined by Native American blues band Smokestack Lightning from the Gila River Indian Community.
Contact reporter Cathalena E. Burch at cburch@tucson.com or 573-4642.
On Twitter @Starburch