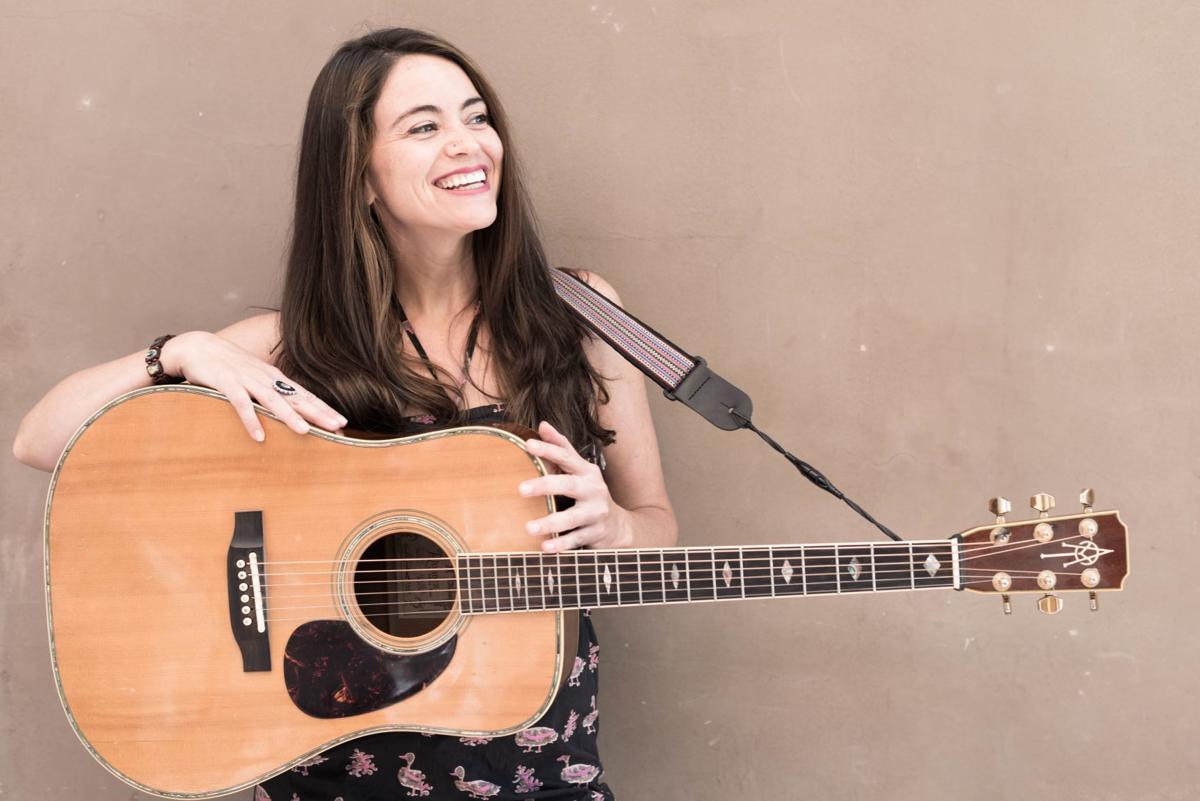 Tucson singer-songwriter Gabrielle Pietrangelo once opened for Tucson's legendary singer-songwriter Howe Gelb.
On Saturday, March 7, Gelb is technically opening for Pietrangelo.
No, the mentor and the mentee — Pietrangelo grew up listening to Gelb and other popular 1980s-90s Tucson bands including Giant Sand and considers Gelb a mentor — aren't switching places. Gelb requested the opening slot at the show, a rare seated event at Club Congress, 310 E. Congress St.
This will be only the second solo concert for Pietrangelo, who is the creative force behind the Americana Silver Thread Trio and founder and director of Tucson's mostly a cappella ensemble Sister Solace.
The first was last December, when she played a CD release gig for her deeply personal EP "On My Way Back Home," which was only the second solo project in a music career that goes back two decades.
"I'm excited," said Pietrangelo, who said she agreed to Gelb's request to go first "because that's what he wanted to do."
"Just to get him to play a solo set here in town is pretty cool because he doesn't play solo sets here often."
Each artist will perform a solo set and Pietrangelo, 43, said they will share the stage as well.
This is not the first time she has sung with Gelb. She and her Silver Thread Trio contributed vocal harmonies to Gelb's 2013 album "The Coincidentalist."
"I look at him as an elder musician in the Tucson community," Pietrangelo said. "I have a long history of listening to Howe Gelb."
Both Gelb and Pietrangelo will play stripped-down acoustic sets, with piano and guitar. She also is going to work with her new pedal board, which allows her to loop some melodies and music effects.
Saturday's 21-and-older show starts at 7 p.m. Tickets are $12 in advance at hotelcongress.com or $15 at the door.
Saturday is a busy night for live entertainment in Tucson. Also on Saturday:
The 1970s prog-rock/pop band Ambrosia — "You're the Only Woman (You & I)," "Holdin' on to Yesterday" — and special guest Brit rocker Peter Beckett (Little River Band, Player) headline Desert Diamond Casino, 1100 W. Pima Mine Road. The show starts at 8 p.m. and tickets are $25 and $35 through ddcaz.com.
It's finale time for "Tucson's Got Talent," our version of the national contest. The winner gets $500 cash prize and one-day studio session with Tucson's own Jiantt Recording. The finale is from 6 to 9 p.m. at 191 Toole, 191 E. Toole Ave. Tickets are $10 apiece and it's an all-ages event.
Details: rialtotheatre.com
Contact reporter Cathalena E. Burch at cburch@tucson.com or 573-4642. On Twitter @Starburch
Stay up-to-date on what's happening
Receive the latest in local entertainment news in your inbox weekly!