The guitar-driven sounds of California power-pop band The Regrettes roared from 191 Toole last month, loud enough to be heard long before fans reached the front door to have their bags checked and tickets scanned.
Once inside the building, located just west of the North Sixth Avenue underpass, concertgoers had a short walk to get close to the action, pushing up against the stage less than 50 feet from the door.
Over the last several years, 191 Toole has established itself as one of Tucson's most popular intimate venues, with a capacity of 500 people squeezing into the space to see acts ranging from hip-hop artist Freddie Gibbs to singer/songwriter Ben Kweller to comedian Michael Ian Black.
"The good thing about the venue is there is no hard aesthetic to it," said Dan Hernandez, a talent buyer for both 191 Toole and its sister venue, the 1,400-capacity Rialto Theatre. "Hip-hop, country, rock, all the way to comedy. The venue offers a more direct connection to the artist that both the fans and talent appreciate."
The connection was apparent at the recent Regrettes show.
Fans packed the room, with those under 21 on the right side of the space and those over 21 on the left.
Venues with a capacity of less than 1,000 are required under state law to separate those who want to drink legally from those who can't.
For parents who were less interested in being near the front of the stage, seats lined the back wall of the venue, offering a view of the action without having to brave the energetic crowd.
"I prefer smaller venues, especially for hip-hop shows," said Jaylon Hill, who attended the Regrettes show.
"Being a little older now makes me appreciate the more intimate setting, and getting to hear the artists' voice more than the crowd is a different vibe than at a stadium show," he added.
Once home to Skrappy's, a popular youth-oriented performing arts center that shut its doors in 2013, 191 Toole operates under the umbrella of The Rialto Theatre Foundation, which runs the Rialto Theatre. 191 hosts acts that aren't big enough to fill the Rialto.
"We wanted to capture a certain feeling," Hernandez said. "Bands know what to expect and we know what the right size room will be. We look for shows that fit and fill the gap from a packed club to a roomier venue."
Hernandez says 191 Toole shoots for 12 to 15 shows a month, but busier months can bring up to 30.
191 Toole is one of several small venues in Tucson that offer fans an up-close concert experience.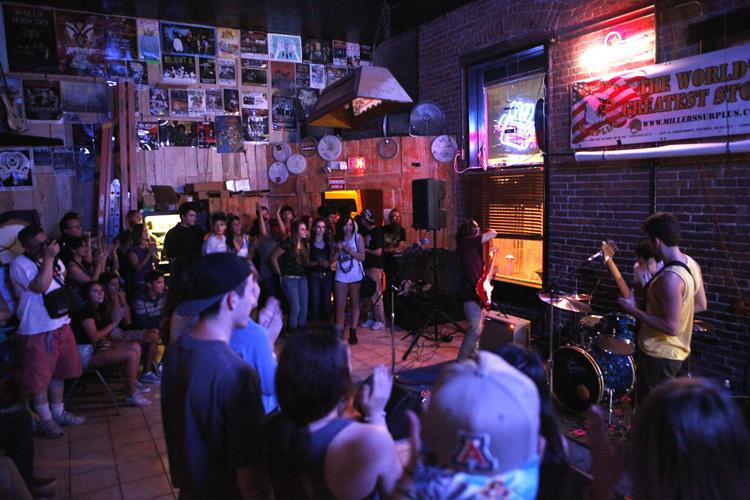 The Rock
The Rock specializes in hard-rock, with some country and even professional wrestling shows dotting the schedule over the next couple of months. With a capacity of 650, the venue is tucked into a neighborhood near the University of Arizona. The Rock has seen bands from Korn to the Goo Goo Dolls play its stage early in their careers. The Rock also made national news when rapper Lil Peep died of an accidental drug overdose inside his tour bus hours before his November 2017 Rock concert.
Coming up: Texas Americana-alt country band Flatland Calvary with Safford's Cole Trains, Friday, Aug. 3.
Club Congress
A staple in the Tucson music scene, Club Congress can fit 400 and has been one of the premier spots around town for live music since it began booking acts in 1985. Whether a local act or a national touring artist, you are likely to find yourself shoulder-to-shoulder with other revelers. Nirvana and No Doubt appeared at Congress early in their careers It also is a must-play spot for local artists; nearly 100 of them will play the annual HoCo Fest on Aug. 29-Sept. 1. When no shows are scheduled, Club Congress transforms into a nightclub.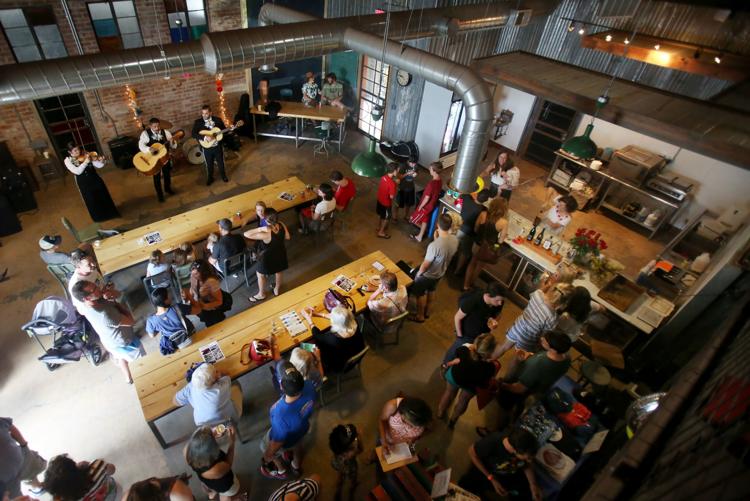 Coming up: Feminist politically-charged jam band Gauche, Wednesday, Aug. 7.
Exo Roast Co.
The newcomer to the Tucson music scene, the coffee shop opened in 2012 and added Exo Bar in 2018. The bar offers weekly tequila tastings as well as live music from jazz, country, pop and traditional Mexican music. The emphasis is on a laid-back feel. Exo Roast Co. has a capacity of 80; some shows are free and those that aren't are usually under $10.
Coming up: Billy Sedlmayr listening room show, Aug. 30.
Mark Lawson is a University of Arizona journalism student apprenticing at the Star.
Mark Lawson is a University of Arizona journalism student apprenticing at the Star.