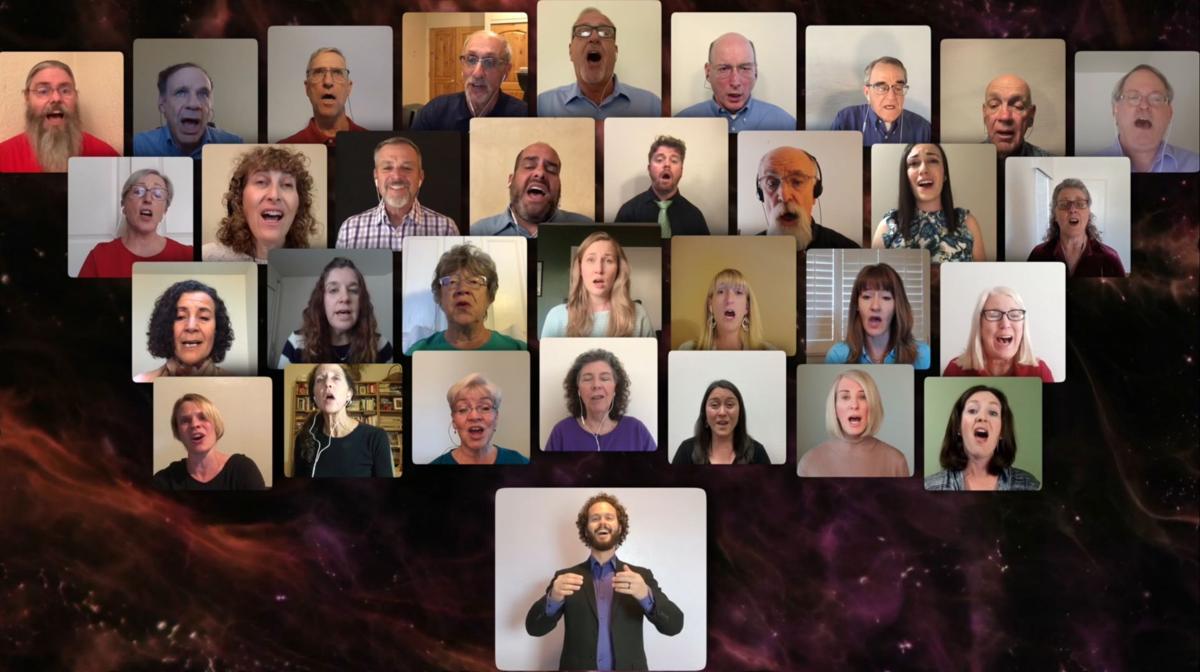 Thanks to the ongoing COVID-19 pandemic, Tucson classical music groups are still relying on the virtual world to carry on.
In the next week, two Tucson community choirs will release virtual spring concerts.
Tucson Masterworks Chorale is performing something old and something new in its virtual spring concert, which will be released on Sunday, April 25.
First the old: The choir, which prides itself on performing choral masterworks — hence their name — is turning to Mozart during his child prodigy stage of composing. The ensemble, under the baton of Artistic Director and Conductor Angelica Dunsavage, will perform Mozart's 14-minute long Missa brevis in D minor, a mass he composed when he was just 12 years old.
It is the only mass Mozart composed in the minor key, but the piece's endearing and enduring popularity with small choirs like Tucson Masterworks is that Mozart put the focus of the six-movement work heavily on the vocals. The piece was originally scored for two violins and a trio of trombones.
Tucson Masterworks Chorale will use string players in addition to the choir and soloists.
Now for the new: The choir will present the premiere of choir pianist Russell Ronnebaum's "Lux Aeterna," which the choir describes as uplifting. Ronnebaum has composed several commissioned works for voice, choir and string orchestra in addition to works for dance and theater.
Tickets to access Sunday's performance online are $18 per household through tucsonmasterworkschorale.org. Once you order a ticket, you will be given the link to the concert.
Arizona Repertory Singers, under the baton of Music Director Ryan Phillips, is celebrating resiliency with "I Can See the Light," a concert of works that Philips said he hopes will remind audiences "of the beauty of life and the solace of music."
"Our world is full of grief and loss right now. And, at the same time, life continues to also offer us the gifts of music and nature, love and hope," Philips said.
The concert, which premieres online April 30, opens with Texas singer/songwriter Eliza Gilkyson's "Requiem," which she wrote in response to the 2004 Indonesian tsunami, and includes Dolly Parton's "Light of a Clear Blue Morning." The program also includes songs that celebrate nature, music, singing and love: Christopher H. Harris's "I am Loved," Eric Whitacre's "This Marriage" and Elaine Hagenberg's "My Companion."
The spring concert also includes a piano piece by the choir's accompanist Trissina Kear and and a guitar piece in four parts performed by Phillips.
Tickets are $20 per household through arsingers.org. Ticket holders will receive a link to access the concert online on April 30; the link will be live through May 15.