You would think that a classically trained vocalist with a freshly minted master's degree in vocal performance from the Chicago College of Performing Arts at Roosevelt University would mine the depths of the operatic tenor repertoire for his maiden recording.
But if you are Nogales, Arizona-born/Nogales, Sonora-raised tenor Edgar Ricaud and you grew up listening to 1990s Mexican pop music, boleros and mariachi, you would probably do what he did: Tell your story through the music that informed you.
"El Recuerdo," which Ricaud released on his own last month, is a musical memoir of a boy who found his voice as a teenager and has been perfecting it ever since. The 34-year-old shows his romantic side with the opening track, a cover of Puerto Rican singer-songwriter Bobby Capó's popular pop tune "Piel Canela." It makes him think of his wife, Angela Barraza, who he met at a Mexican Independence Day celebration while they were attending the University of Arizona.
Then he adds his name to the long list of great singers from Perry Como and Nat King Cole to record the Osvaldo Farrés's 1946 pop song "Acércate Más," which Cole recorded in both Spanish and English in 1958. Ricaud also dives headlong into the mariachi of his parents' generation with a cover of José Alfredo Jimenez's "Si Nos Dejan."
Throughout the album, Ricaud seems to be thumbing through his parents' record collection picking out the songs that had meaning for them and him.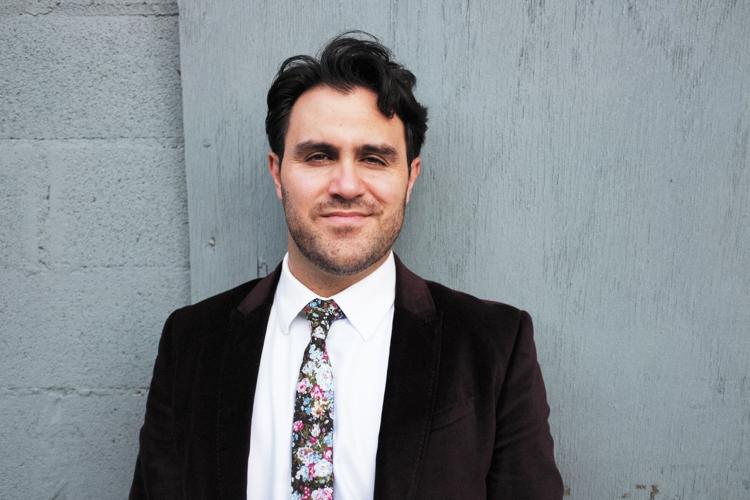 Ricaud began the record last August after being forced to return to Tucson from Chicago and complete his master's degree online because of the COVID-19 pandemic. In keeping with social distancing protocols, Ricaud recorded the vocals at Luna Recording in Tucson with owner George Nardo, using music tracks created by Mexico City producer Guillermo Corchado.
He then sent Corchado the completed tracks so that Corchado could master and mix the album, which was released on March 16 on all major streaming platforms.
Three weeks after its release, the album had already garnered nearly 300 streams on Spotfiy.
"For this being my first album, I'm really happy and excited how people have received this album," said Ricaud, adding that it will be released on CD and vinyl by late May.
Ricaud's studies at the UA, where he earned his bachelor's degree, and at Roosevelt University have focused mostly on vocal performance, preparing him a career for the opera stage. He and his wife will move to the East Coast in the fall where he will enroll in a vocal performance program at Boston University.
But he said he's also flirting with having a more pop-oriented career.
"I think it's a part of my artistic (journey) to share with people who hear me. I think I can also transport these emotions to the repertoire that I will be singing for the operas," he said. "I feel that music is music. If you sing really simple tunes, it doesn't matter. If you tell a story, I think that's what we try to show in our opera performance. Tell a story instead of just singing, and that's what I was trying to do with this album."
"El Recuerdo" — "Memories" in English — closes with the Italian song "Parlami D'Amore Mariu," which showcases more of the operatic side of Ricaud's rich tenor while also fusing mariachi into the melody. He likes to think of it as connecting the dots of his musical life and the journey he has just begun.
"It's a point where the past and our present meet up. That's what I'm trying to show," he explained. "This is music that in a certain point of my life really had a meaning. But I'm bringing also the new style of singing and technique with the opera … together."