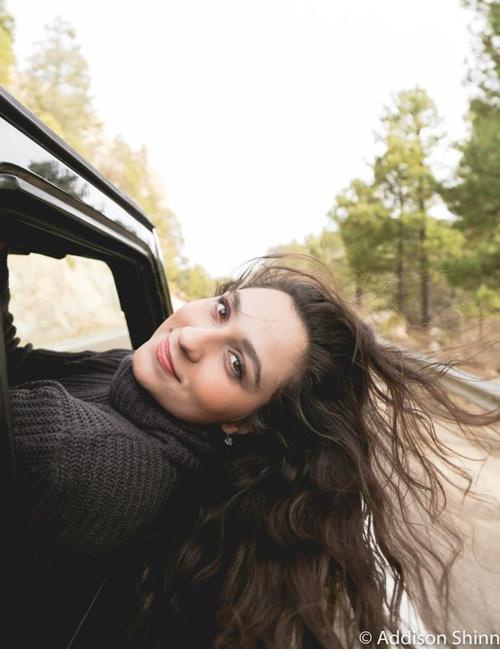 Tucson native Sophia Rankin went to a Brandi Carlile concert when she was 9 years old and was so mesmerized she made up her mind then and there: She was going to be a singer.
It took her eight years, but when Rankin was 17 years old, the Catalina-Foothills High graduate hopped on the stage at the Tucson Folk Festival and officially launched her career.
Today, the 20-year-old University of Arizona senior, who has already recorded a couple of albums, is a regular at the Folk Festival and several other music events around town, including the UA's Spring Fling and UA Unplugged.
And she's making a bunch of fans along the way. When the Star last month asked readers about their favorite Tucson artists, Rankin was mentioned several times, including by her UA sorority sisters at Chi Omega.
Rankin balances being a full-time college student majoring in the business side of the music industry with her live performances around the region. Last weekend, she was on the lineup of the Monsoon Music Festival at Wisdom's Cafe in Tumacácori; next weekend she plays a show at Wisdom's sister location in Tubac.
"I prioritize my deadlines and I get all of my homework done before I commit to anything, but I have to make time for music in order to keep my sanity," Rankin said. "Some days, music has to take a backseat to my other obligations on campus and my schoolwork, but I always make the extra effort to sit down and write and practice every day."
Rankin began professionally performing at the Tucson Folk Festival, which has now become an annual event for her. She has performed all over Tucson, from the Bear Down Music Festival to the Firefighters Chili Cook-Off. And she's won some songwriting contests along the way, including first place at the Tucson Desert Song Festival in 2017 and the TKMA Stefan George Memorial Songwriting Competition in 2018.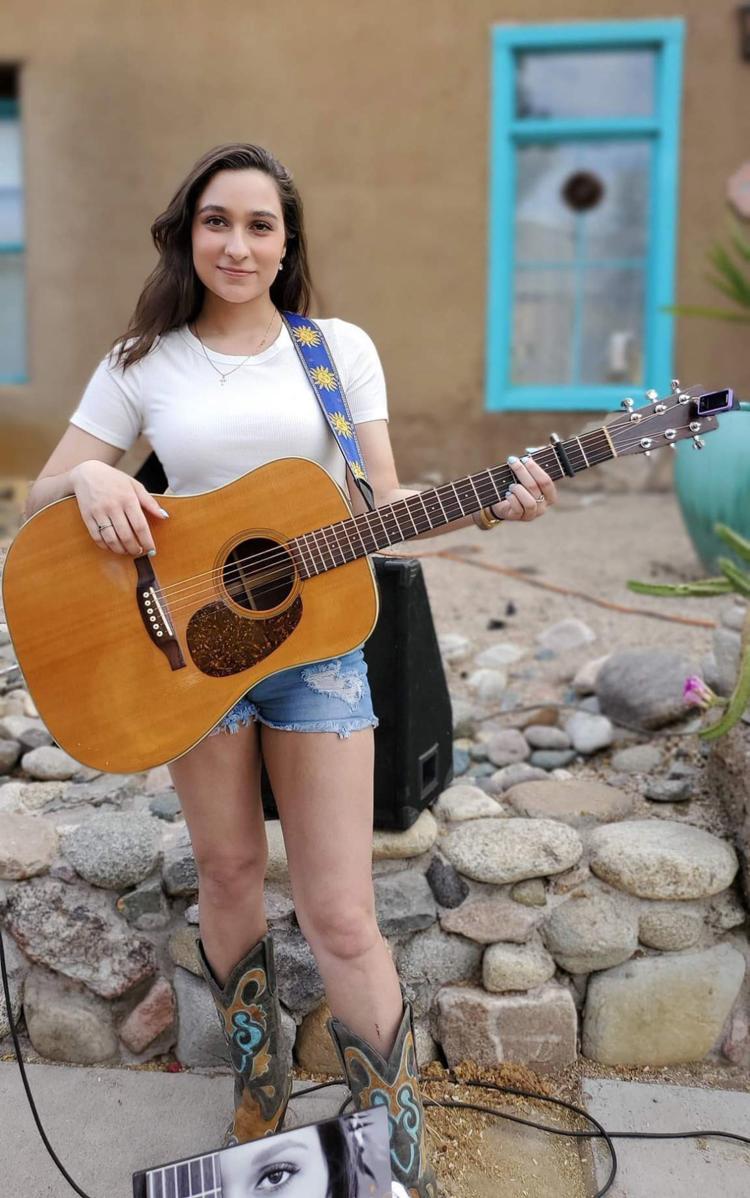 Rankin's parents played a major part in motivating her to pursue music, but it was her grandfather who inspired her.
"My Papa battled Alzheimer's for over a decade, and music was the only thing that could make him present and aware of his surroundings," Rankin said.
Rankin said she wants to pursue music, including performing, recording and songwriting, but she does have a Plan B: she's majoring in music business. This year, she is getting hands-on experience on the other side of the mic as an intern with the Jeff Haskell Recording Studio, which is part of the Fred Fox School of Music.
"It sounds unrealistic, but something only becomes unattainable the second you lose hope and give up," Rankin said.
Rankin's Wisdom's Dos show in Tubac takes place from 4 to 7 p.m., Oct. 11. The cafe is located at 4 Plaza Road in Tubac.
Janelle Ash is a journalism major at the University of Arizona, apprenticing with the Star.