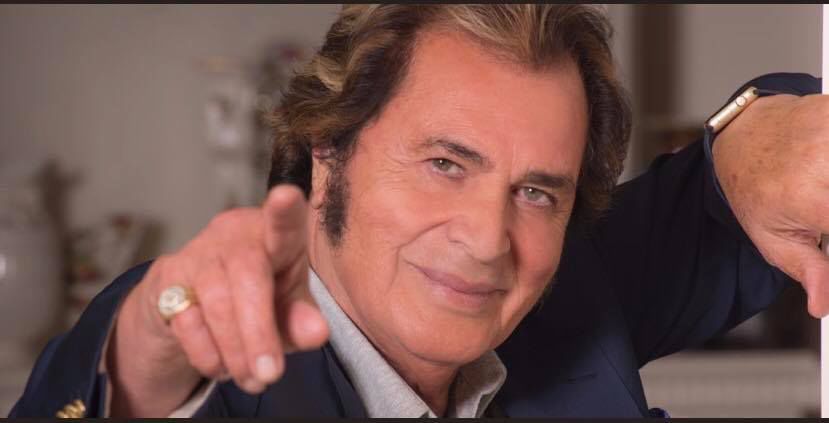 Engelbert Humperdinck marked his 82nd birthday on Wednesday, but you might not want to make a big deal of it when he takes the stage at the AVA at Casino del Sol on Sunday, May 6.
"What do you mean happy birthday?" he quipped in a phone call on the eve of the big day last Tuesday. "I don't have a birthday. I don't have any birthdays, ever."
Seems Humperdinck, who's bringing his "The Man I Want to Be" tour to Tucson, stopped paying attention to birthdays when he turned 50. And he will be the first to tell you, he still feels 50, even on those long travel days as he makes his way around the country for 80 to 90 concert dates a year. And when he gets on stage, the years don't seem to matter; he can still hit those high notes, dip into the lower register and sound just as crisp and heartfelt as he did when he was topping the charts back in the late 1960s and throughout the '80s.
"I love it. And when I'm not working, I get itchy feet and I can't wait to get on the road and do some more concerts," he said. "It charges my batteries, It's really, really a good feeling to walk on stage. It's the best feeling I can get. It's better than television, better than recording."
Humperdinck, who is in the studio now working on a Christmas album, is touring on his latest studio album, released last November. "The Man I Want to Be" is a covers project of songs by everyone from Richard Marx and Ed Sheeran to Bruno Mars and Willie Nelson.
"I think it's one of the best I've done in a long time," he said, admitting that artists are quick to say that about their newest albums. "But I do think this is one of the best because it has some very unusual music on it and some very contemporary music.'
"Man I Want to Be" is a love letter to Humperdinck's wife of 53 years Patricia Healey, who has been battling Alzheimer's disease for the past decade. The record includes Humperdinck dueting with his 10-year-old granddaughter Olivia on the ballad "I'm Glad I Danced With You," written by Olivia's parents, Humperdinck's daughter and son-in-law.
"It's a love letter," he said of the song. "I think my granddaughter does a great job of singing the lyrics that (Patricia) would want to sing herself."
Expect to hear Humperdinck sprinkle a few cuts off the record into his show, which will celebrate the 50th anniversary of his breakthrough hit "Release Me."
Backed by an eight-piece band, Humperdinck will pull out all the big hits — "After the Lovin'," "Last Waltz," "A Man Without Love," "Crazy" — and toss in a medley of other notable songs from his 50-years-plus career in a show that will end with his trademark red handkerchief toss.
Every night, Humperdinck will toss out dozens of red handkerchiefs, embroidered with his name and sprayed with his cologne. It's the ultimate fan-girl souvenir.
The tradition started by accident early in his career when he used a few handkerchiefs to wipe away the sweat during a concert. Fans in the front row extended their hands begging for the spent pieces of cloth and Humperdinck obliged.
"From then on I ordered thousands of handkerchiefs and carried on the ritual," he said.
Contact reporter Cathalena E. Burch at cburch@tucson.com or 573-4642. On Twitter @Starburch