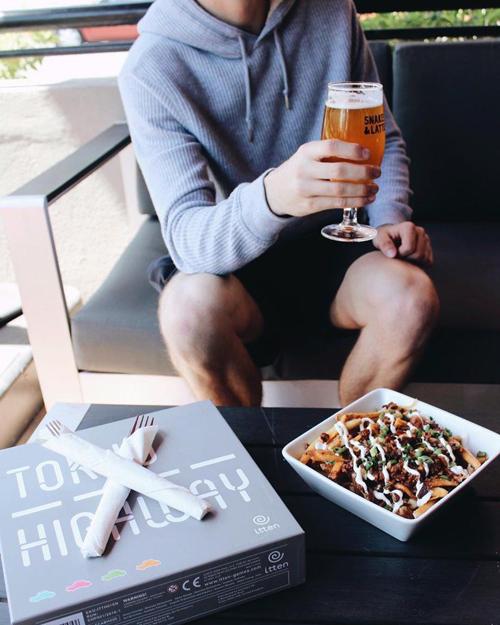 Tucson will get the second American location for a Canadian company's board games and brewskies venture that boasts an in-store library of nearly 1,000 board games and a kitchen menu of burgers, pizzas, salads and poutine.
Snakes & Lattes — yes, its a riff off the board game Snakes & Ladders — is moving into the two-story spot that was home to American Apparel at 988 E. University Blvd. The board game cafe and bar is expected to open between late August and mid-September, said Justine Fletcher, who manages the other American outpost near Arizona State University in Tempe.
Snakes & Lattes has three locations in Toronto, all of them near colleges. The ASU outpost was the first of several planned for the United States, Fletcher said, including in Colorado and North Carolina.
"We always try to be within a few miles of a university," she said, describing the ideal Snakes & Lattes customer as college age looking for an alternative to the club scene or even a quiet place to do homework.
The Tucson location is at the mouth of Main Gate on East University, at the entrance of the University of Arizona.
Snakes & Lattes opened last October in Tempe and quickly found a following for its Canadian poutine — french fries, cheese and gravy often dressed up with some sort of meat or chicken — and board games, Fletcher said.
"We get games from all over the world," she said, including hard-to-find games and some that are new to the country. Customers pay $5 to rent the games and so-called board game gurus will stroll the dining room tutoring players.
New restaurants that have opened in Tucson in 2019 
Contact reporter Cathalena E. Burch at cburch@tucson.com or 573-4642. On Twitter @Starburch