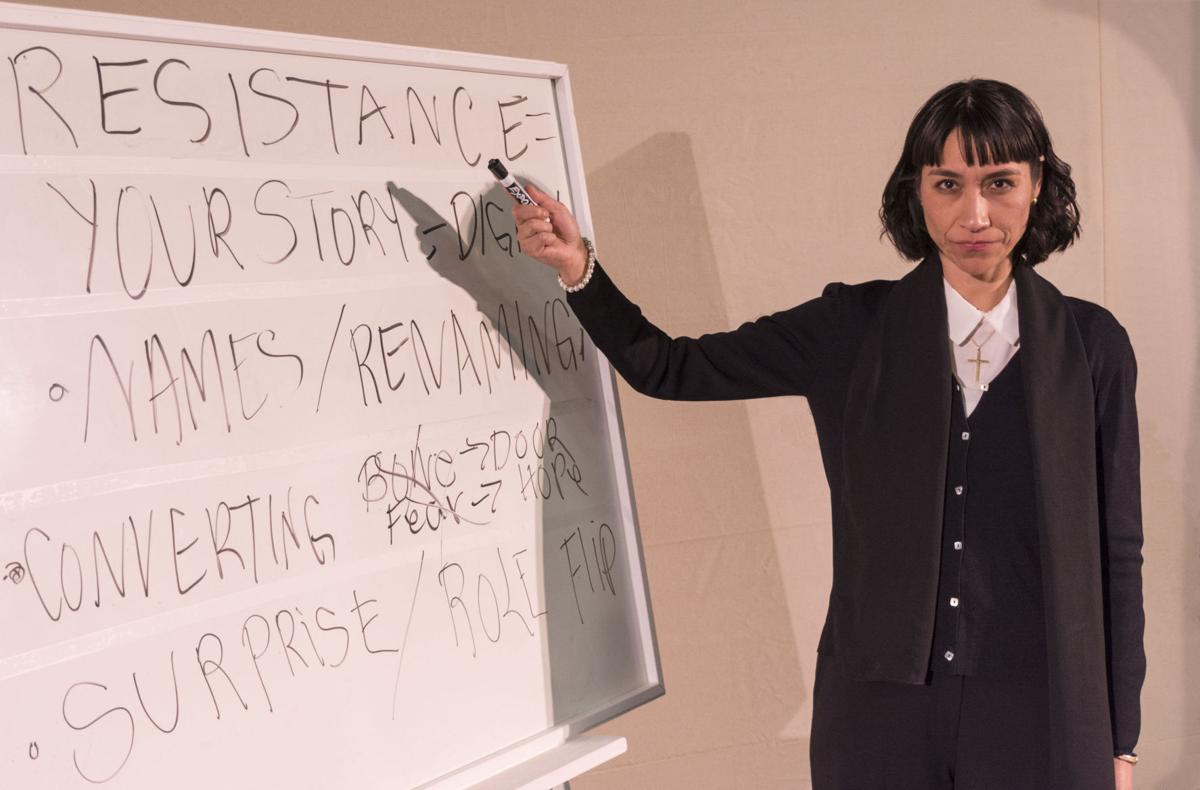 When Barclay Goldsmith approached actress Alba Jaramillo about staging a new play, he had the script, "Digna," but he didn't have a stage or a theater company.
Jaramillo co-founded Digna Theater with the intent of staging plays that address human rights.
First up: the world premiere of "Digna," by Patricia Davis, a play about Mexican human-rights attorney Digna Ochoa, who was assassinated in Mexico in 2001.
"For a while, it was going to be a single project," says Jaramillo, explaining a theater company was not the intent.
"Slowly we invited people to readings and before we knew it, we had all kinds of people interested. All of a sudden, we had a theater company."
Jaramillo, the YWCA's director of Women Out Of Poverty and Latina Leadership initiatives, is trained as a lawyer and studied theater. Her passions lie with theater and human-rights works. Digna Theater fit right into her dream.
"The concept is to use theater for advocacy work," she says. "The plays themselves will address human-right issues."
This season, only "Digna" is planned. Next season, she said, the company hopes to stage two works.
"They will be contemporary plays," she says. "Some we might find in English, some in Spanish. We are looking at this as a global issue. Our hope is one day we will have enough funding so that we can commission playwrights."
Jaramillo is the sole actor in the inaugural play, "Digna."
The gist is that Ochoa has come from the dead to talk about her life and death and, especially, the need for resistance.
Her life was packed with resistance.
Ochoa was working with the Veracruz attorney general's office when she came across a blacklist of union and political activists. Shortly after that she was kidnapped and raped. She said it was the state police who were behind the crime, but there was never an investigation.
She continued to represent the oppressed in Mexico and was kidnapped and tortured two more times. In 2000, she had court-ordered protection and went into exile in Washington, D.C.
But Ochoa was deeply committed to the work she did and returned to Mexico in March of 2001. The protection order was lifted. In October of that year, while she was working on a legal defense for peasant ecologists in Guerrero, she was assassinated in her office. Despite a bullet to her thigh and the head, and a note saying others who persist in her kind of work will meet the same fate, it was declared a suicide.
Playwright Davis had met Ochoa in Washington. "She was small and had a shy air, but emitted this aura and power at the same time," says Davis, who is also a published poet.
Crafting the play has taken about two years and extensive interviewing and research.
Through drafts, readings and rewrites, Davis has found the play is doing what she set out to accomplish.
"What's most important is that Digna has touched the lives of people (doing) the play and the audiences," she says. "That has brought her back into the world."
Contact reporter Kathleen Allen at kallen@tucson.com or 573-4128. On Twitter: @kallenStar