It is nearly impossible to merely glimpse at an Ansel Adams photograph.
His thoughtful, exacting images command attention.
Crisp, sharply focused black-and-white landscapes compel the viewer to study the full range of rich tones, textures and precise details that present a pure vision of the unparalleled scenery, like America's national parks.
The Center for Creative Photography is celebrating Adams' birthday with a new exhibition and its third annual Ansel Adams Birthday Celebration.
"Ansel Adams: Examples," which opens Saturday, Feb. 23, is based on Adams's book "Examples: the Making of 40 Photographs," which answers the frequent question: "How did you make this photograph?" The exhibition kicks off with a preview and public party.
There are about 20 images in "Examples," which pairs original prints and archival materials from the center's collection with text from the book written by Adams.
Viewers will be able to discover some of the intricacies of Adams's work, such as the camera Adams used to make a particular photograph; the type of film; the brand of paper; Adams' thought process when composing or printing an image; why he used specific shutter speeds, f-stops or filters. There will also be anecdotes about the circumstances behind the making of various iconic images, according to the center's curatorial staff.
The exhibition was curated by Rebecca Senf, the center's chief curator who is an Ansel Adams scholar and author of "Making a Photographer: The Early Work of Ansel Adams," which is expected early next year through Yale University Press.
The birthday bash begins with a preview from 5:30 p.m. to 8 p.m. Friday, Feb. 22. The event offers a first look at the exhibition, the archival objects and a print viewing. Mark Burns, who photographed 59 national parks in "The National Parks Photography Project," will be the featured speaker. Burns' black-and-white photographs pay homage to the role of the visual image in the national parks and the photographers.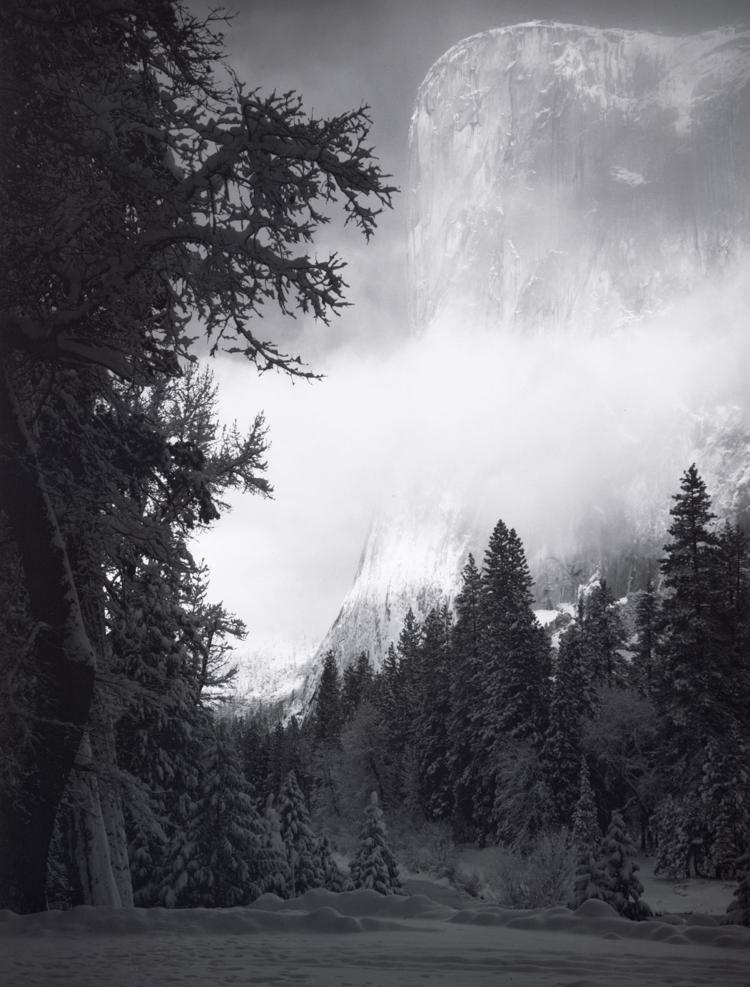 The official opening of the exhibit and the free public party is noon-4 p.m. Saturday, Feb. 23. Visitors can check out a vintage camera display, hands-on family activities and a photo booth.
At 1 p.m., Burns will speak about photographing the national parks and the legacy of Adams's work. He'll have a conversation on stage with UA President Robert C. Robbins and Senf.
Photographers who like to use their smartphones can share their Adams-inspired photographs on Instagram in the #inspiredbyansel campaign. A selection of the images will be shown at the event.
Adams co-founded the Center for Creative Photography in 1975 with then-University of Arizona President John Schaefer. Adams was one of five inaugural archives and it is a cornerstone of the center's collections, according to the center's website.