Picture this: Retired KGUN-9 news anchor Guy Atchley rolls up in a 1950 Ford with his grandson in the passenger seat.
Want to see that image come to life? That's exactly how the Rodders Days car show will begin.
The Tucson Street Rod Association has put on the Rodders Days car show for 44 years. But this year, for the first time, the event will be in collaboration with Pima Community College, with a grand entrance featuring former Atchley — who happens to love street rods.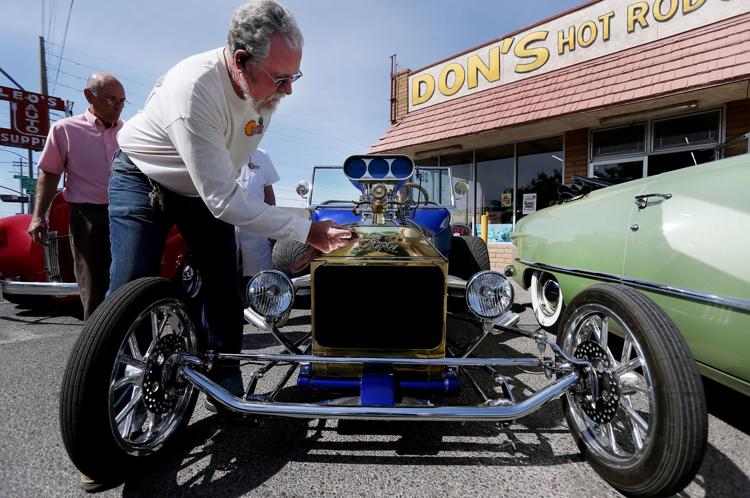 Rodders Days will spice up Pima Community College's downtown campus on Saturday, April 28. The event will feature raffles and prizes, food, a DJ, and lots of vintage, pre-1972 hot rods, trucks, and muscle cars to gawk at.
"We love the car hobby," says Roger Sirois, one of the street rod association members. "It's a very social thing. It's not just a bunch of old farts. Everybody is involved in this thing — it's really a family thing and the love of a hobby."
Sirois added that the Rodders Days car show is the oldest car show in Southern Arizona.
"We've been doing this for a long time and we draw cars from all over the Southwest," says Gary Scheer, vice president of the street rodders.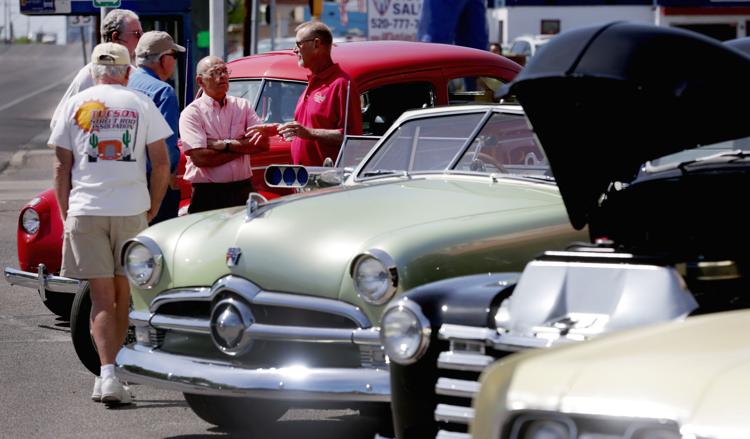 The group started back in 1971. When Thom McDonald, one of the club's founders, was building a 1927 highboy coupe, he happened to meet Hugh Frazier and Dudley Warner, who were also building hot rods.
The next thing you know, a car club was formed, and the rest is truly history.
"Our mission is really — we want to show off these classic old hot rods because you just don't see them anymore," Sirois says.
In prior years, the event was showcased on the University of Arizona campus or on Fourth Avenue.
This is the first year it'll be held at PCC. The rodders are excited for the collaboration with the students and faculty at the college.
When scouting for a new spot for this year's car show, Scheer says the association visited PCC's downtown campus and just knew the location would work flawlessly.
"They loved the idea of our car show," Scheer says. "When we started collaborating with them, everything just fit perfectly."
Scheer says that one Saturday, when planning for Rodders Days, he visited the campus and happened to find a map of the car show lying on the ground.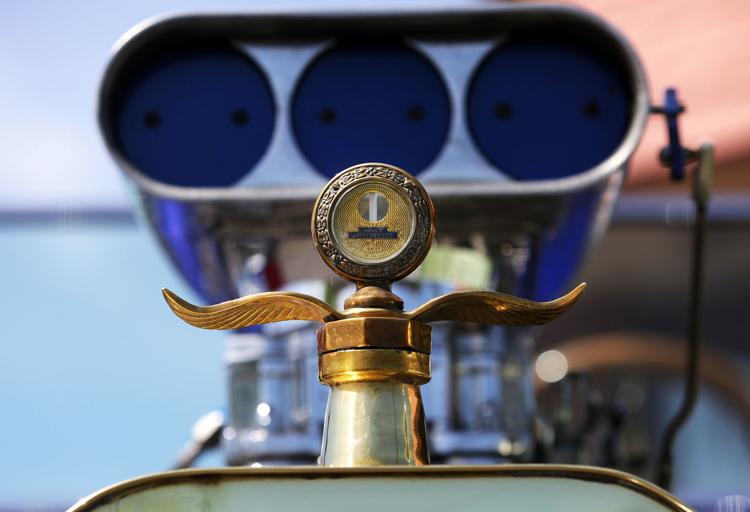 "I met a man who asked what I was doing," Scheer says.
"I told him we're putting on a car show and I gave him a flier. He was so surprised and said he had a 1942 Ford convertible, which is so rare. He said it was his grandfather's car and that he wanted to restore it."
Scheer's experience with that PCC student is just one example of why he's excited to collaborate with the college.
He says it's important to get the community, and the students, involved in an event like this and hopes to collaborate with PCC again for future Rodders Days events.
And PCC is doing more than simply providing an ideal location for the car show. The college will also be offering tours of the Science and Technology facilities, as well as the Automotive Technology training center.
According to Scheer, PCC's media department designed all of the Rodders Days merchandise this year, in addition to fliers, pamphlets and other advertising.
The Rodders Days car show itself is free, but the street rod association will be donating a portion of the show's proceeds, from merchandise sales and car registration fees, to the Pima Community College Foundation.
And for those of you interested in showing off your own street rod, space is still available for a fee of $30. Awards will be given to the best cars at the event.
And even though it'll more than likely be hot and sunny, PCC is filled with lots of shady areas for visitors and hot rod owners alike.