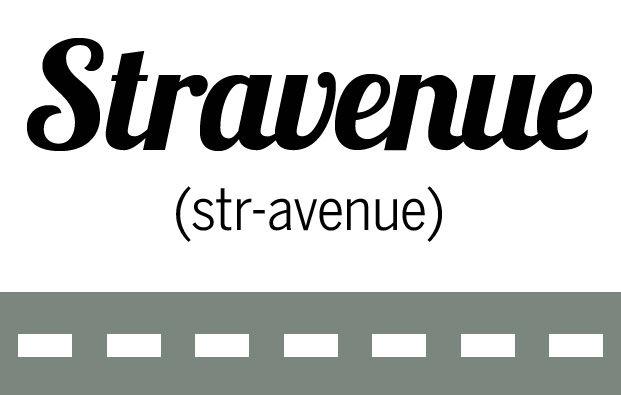 There is no official answer but Tucson seems to be the only place in the country that has streets labeled Stravenue. Wikipedia agrees and a Google search of the term turns up only Tucson addresses.
Definition of a stravenue from the Pima County Code: "a street which runs diagonally between and intersects a street and an avenue."
Here are a few of Tucson's stravenues: Belford, Bryant, Camilla, Canada, Cerius, Cherrybell, Concord, Desert, Dover, Drexel Manor, Fairland, Forgeus, Frankfort, Hartford, Helena, Hemlock, Holly, Howard, Kelvin, Lansing, Madison, McFee, Mendham, Menor, Miramonte, Nebraska, Olympia, Ray, Rex, Tucson and Venice.