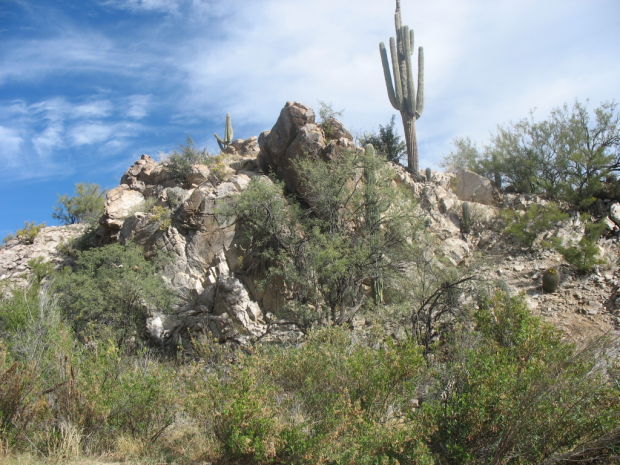 It's Mother's Day, and if you want do something other than brunch, flowers or candy, you might be considering a hike.
But before you head out, take heed to avoid heat-related illness and make the most of your day.
Know your (and mom's) limits and don't push yourselves beyond your training level.
Stick to well-marked trails and give uphill hikers the right of way.
Avoid the hottest part of the day.
Let someone know where you're going and when you expect to return.
Take plenty of water; plan approximately one liter per hour. Drink before you're thirsty.
Eat. Food is fuel, pack a picnic or some snacks.
Wear shirts, pants and a hat that protect from the sun, as well as sunglasses and sunscreen.
Carry a fully charged cell phone.
Take a basic first aid kit
.
Arizona Daily Star archives