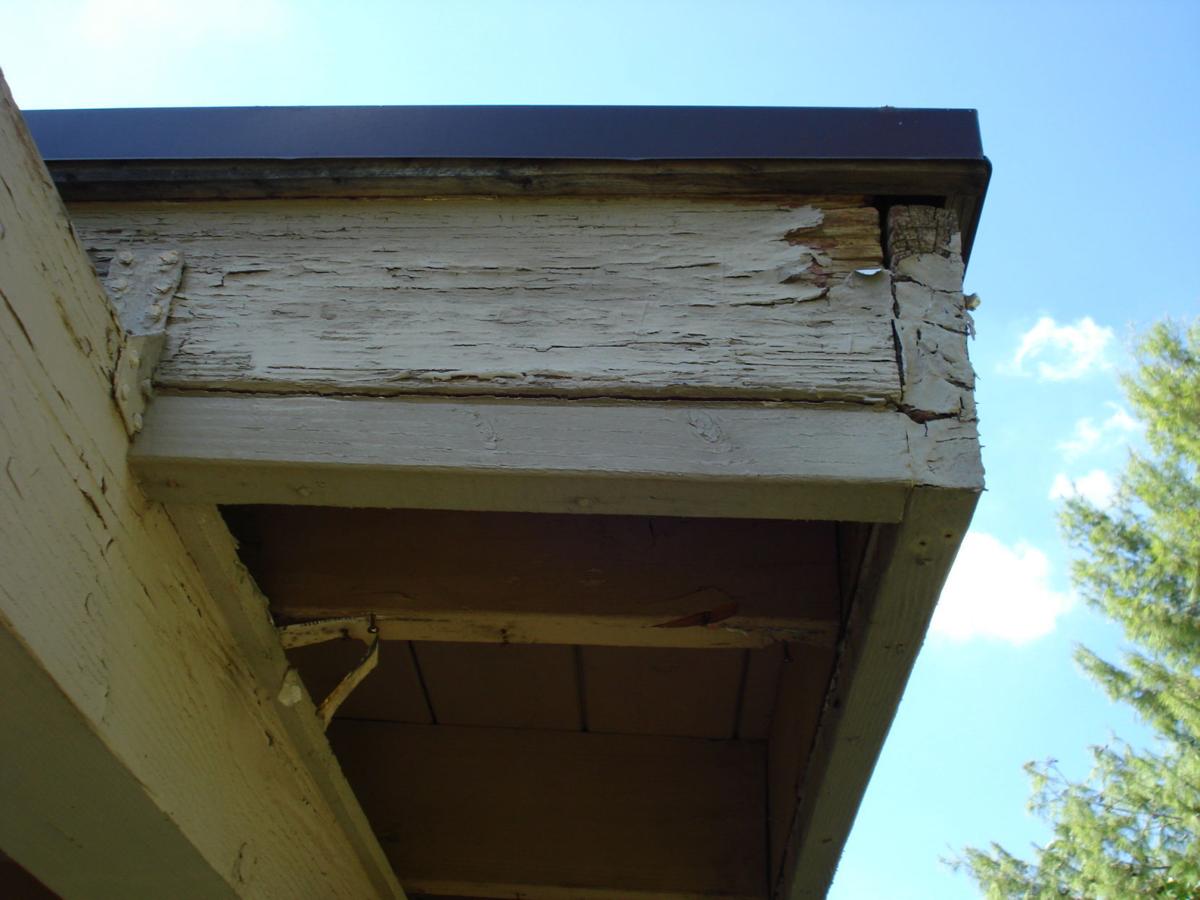 Each year, thousands of Arizona residents email or call Rosie Romero's radio show with questions about everything from preventing fires in their chimneys to getting rid of tree roots invading their sewer system. His goal is to provide answers that suit the specific lifestyle wherever someone lives in Arizona.
QUESTION: The wooden fascia boards on my house are deteriorating; they are warping and cracking. I want to grind them down until they are clean and flat and cover them with aluminum trim. But no home supply stores have aluminum trim in the right size for my fascia. I live in Tucson, but I'm driving home to Michigan soon, should I just buy it there and bring it back? And is my plan going to work?
ANSWER: I don't think you have to go to all that trouble. There are contractors in Arizona that will install aluminum wrap for fascia as well as metal shops that will produce the right size for you. It's a great idea to protect those boards if you're sure that the top edge of the aluminum is clipped up so that water can't get under it. (Fascia boards, by the way, cover the edges of roofs in many homes.)
Q: I have a plaster and cinder block wall that is seven courses of blocks high. The paint is flaking off slightly above the bottom of the wall. I've checked and my neighbor doesn't have a planter up against the wall, but I think his irrigation sprinklers may be hitting the wall. What is causing the problem, and can I repair the wall?
A: Moisture is certainly the problem, but you can treat that bad area. First, dig down into the soil to uncover the entire area starting from the foundation of the wall. Then pressure-wash the spot and remove all the paint. Then trowel on Thoroseal, a waterproofing compound, and let it dry thoroughly. Then repaint. That will make the area impervious to moisture. You might want to talk to your neighbor about the issue as well and tell him what you did to the wall.
Q: Four painters gave me bids on repainting the exterior of my house. One of them wanted a 50 percent down payment; is that typical? And what questions should I ask them about what kind of job they will do?
A: Fifty percent would not be that unusual for the job. Remember you don't want to simply go with the contractor who puts in the lowest bid. If a painter says he is putting on two coats, ask him what that means. You want to be sure that the painter is going to back-roll with the paint as well. Back-rolling means that one worker sprays the paint onto your stucco wall, and then another painter moves down the wall behind the first worker to roll with more paint where the spraying was done.
You should also ask painters how they will prep the wooden fascia boards, the door and window frames and the electric receptacles. The more questions you ask, the more likely that you'll find out who is the best qualified.
Q: I have a lot of tiny flies in my yard. My wife has a succulent garden, and the flies seem to be coming from the soil in that area yard. How can I get rid of them?
A: You're probably having problems with fungus gnats because you're keeping the soil too wet in order to keep the succulents alive. Mix the soil around the succulents with gritty diatomaceous earth and dry out the spot a little bit.
For more do-it-yourself tips, go to rosieonthehouse.com. An Arizona home building and remodeling industry expert for 29 years, Rosie Romero is the host of the syndicated Saturday morning Rosie on the House radio program, heard locally from 8-11 a.m. on KNST-AM (790) in Tucson and from 9-11 a.m. on KGVY-AM (1080) and -FM (100.7) in Green Valley. Call 888-767-4348.