As Oktoberfest in Munich winds down (the last official day for the big German party is Tuesday), Tucson's Oktoberfest events are just getting started. 
Try some of these area happenings this weekend. 
Thursday — Three Canyon Beer and Wine Garden Oktoberfest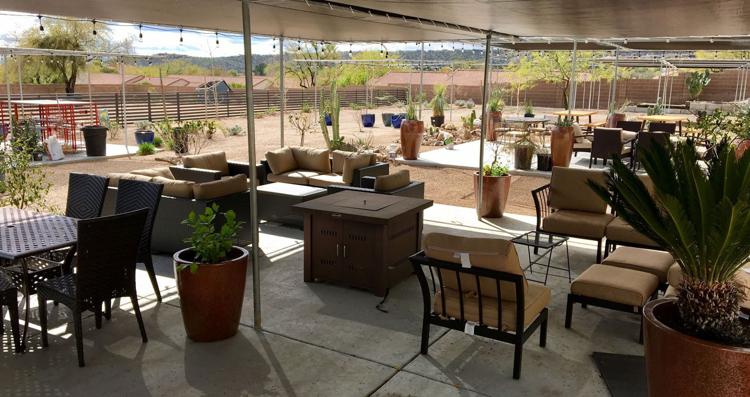 This former garden nursery-turned-beer garden and taproom, 4999 N. Sabino Canyon Road, on the far east side of Tucson will offer multiple German beers and food from Haus of Brats this Thursday night. 
Here's the deal being offered for the occasion: A brat and a side with two pints of German beer or one flight of four beers for $20. 
The party runs from 5 p.m. to 9 p.m. 
Three Canyon will hold another Oktoberfest event on Oct. 5-6.  More information here. 
Friday-Sunday — Birthday party at Tucson Hop Shop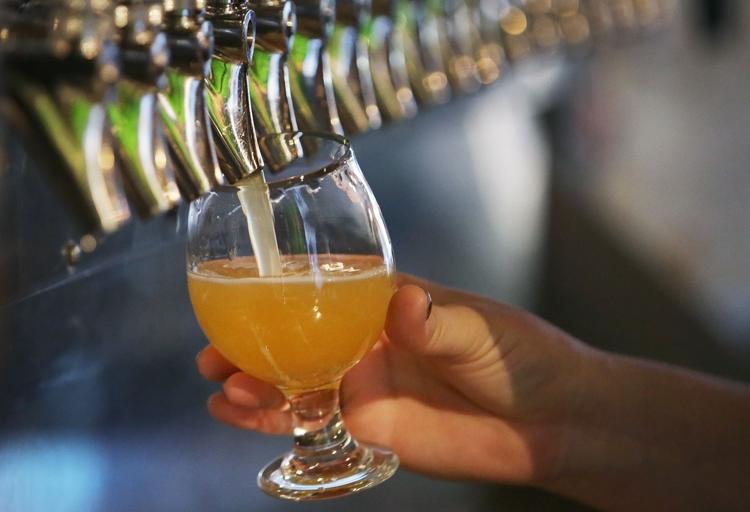 While it isn't being billed specifically as an Oktoberfest event, you can still grab a pint while wishing Tucson Hop Shop a happy second anniversary from Friday to Sunday. 
The tasting room, at 3230 N. Dodge Blvd, has posted the following schedule to its Facebook event page (with full festivities happening from noon to 8 p.m. daily):
Friday September 29th
Live music on The Metal Arts Village Tucson's main stage!
6pm Michael P. and the Gullywashers
8pm Provoke The Yeti
Food trucks: Mr. Cookman's and Nations Creations
Saturday September 30th
NOON till we run out: Local Love Saturday - An entire taplist of Arizona brewed beers, celebrating our desert brothers and sisters in beer!
6:30pm Women Who Inspire - Tales of Adventure and Empowerment! An evening of storytelling from some of Tucson's finest female athletes and adventures, hosted by our friends at REI (Tucson, AZ). 
Food truck: You Sly Dog
Sunday October 1st
Sip & Sketch Sunday!
Get your coloring on as we supply all the implements of artistic expression to pair with your beer, wine, or non-alcoholic beverage. 
Live Music with Paul Charles starting at 4pm.
Food truck: Tacos el Velvet Elvis
Saturday-Sunday — Mt. Lemmon Ski Valley Oktoberfest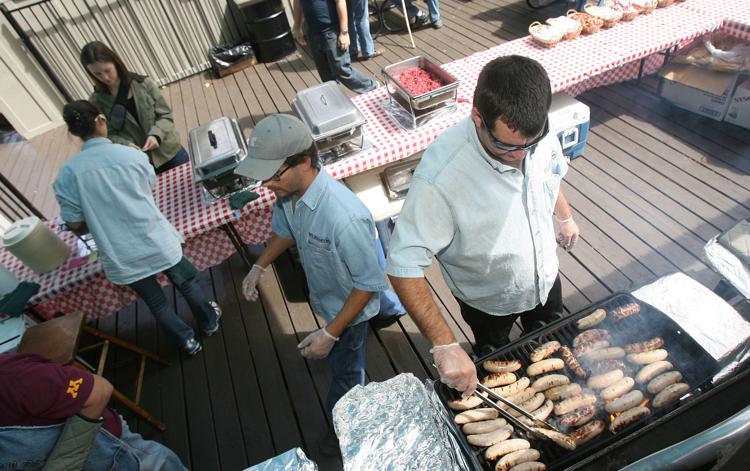 Head up the mountain this weekend for Oktoberfest celebrations in an area of Southern Arizona that actually looks like it could be somewhere in the Bavarian Alps. 
Ski Valley, atop Mt. Lemmon, is offering German beers, brats, music and activities for the kids each weekend through October 15. 
Jackets are recommended as the weather has cooled and things are a bit chillier at higher altitudes.
Saturday — Rincon Market 2017 Oktoberfest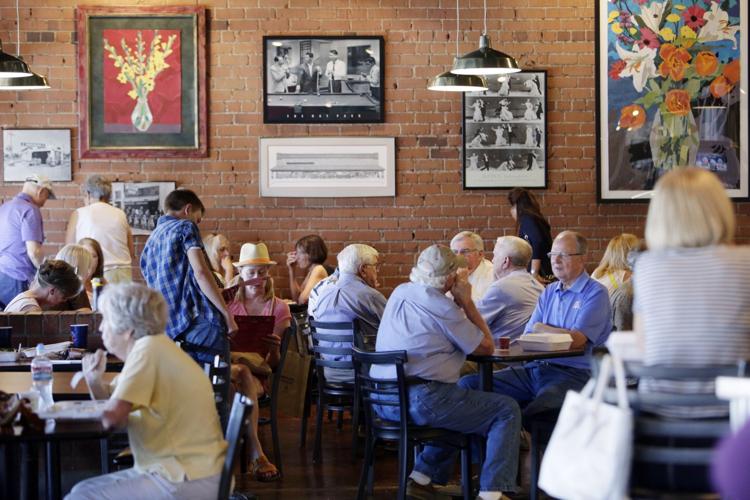 Tucson's midtown/university-area market is celebrating Oktoberfest with homemade brats from Ben Forbes Meat Market and beer from Iron John's Brewing Company.
The event runs from 5 p.m. to 8 p.m. Rincon Market is at 2513 E. Sixth St. More information here. 
Saturday — Oktoberfest at Revel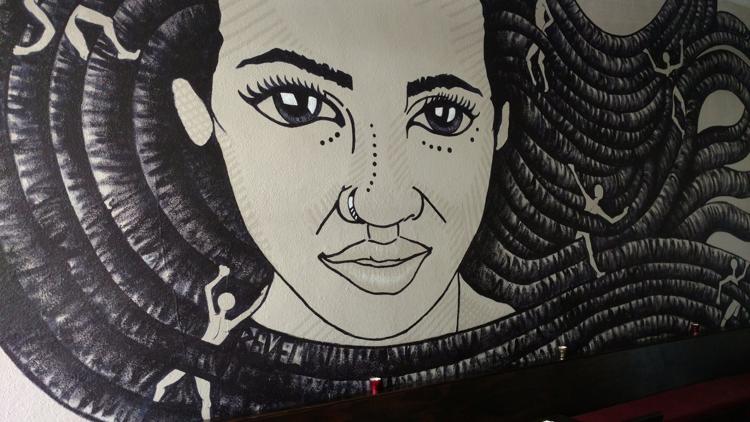 Revel is a hip new(ish) North Fourth Avenue-area wine and beer bar at 416 E. Ninth St., close to The Coronet and The Shanty. 
It will be serving Forbes Meat Co. brats and Swiss sausages, $3 Spaten pints and $5 rosé glasses. from noon to 6 p.m. on Saturday. 
More information on the Facebook event page. 
Saturday — Oktoberfest in Elgin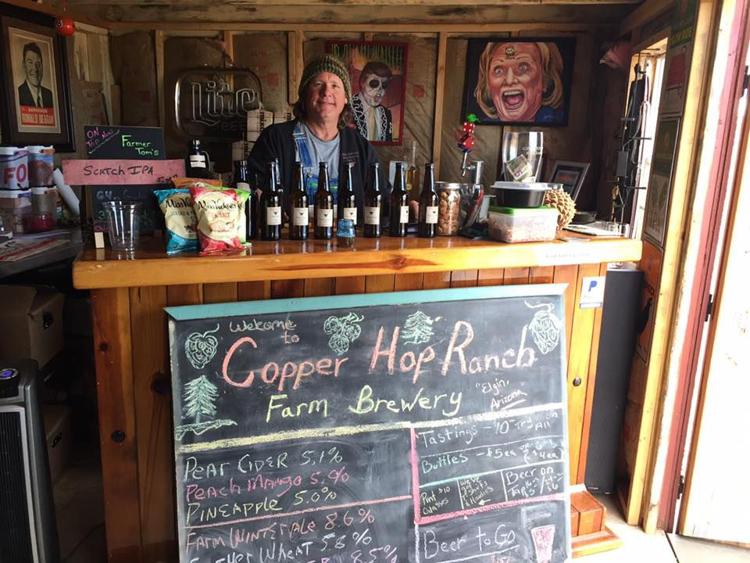 Head down to wine country this Saturday for the Second annual Oktoberfest at the Farm event, to be held at Copper Hop Ranch Farm and Microbrewery, 5 Fairview Lane in Elgin. 
The free-entry event (21-and-older only) will feature the ranch's own beers and ciders, as well as a selection of imported German beers. 
Chef Adam of The Cafe in Sonoita will provide the German cuisine.
The party will run from 9 a.m. to dusk. 
Saturday — The Great Tucson Beer Fest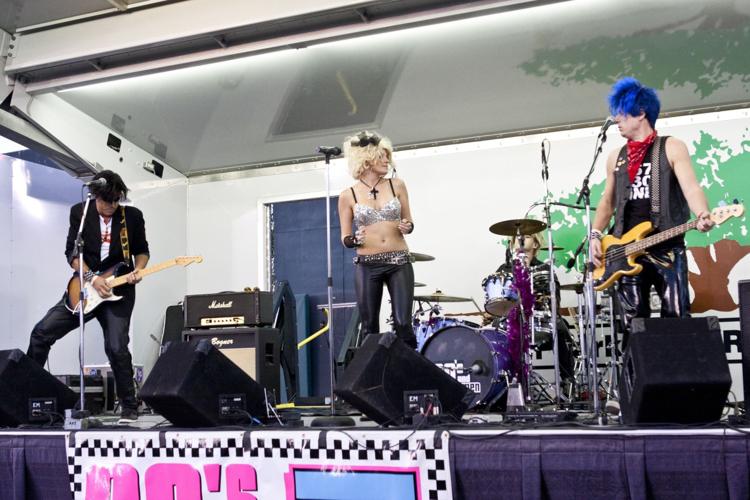 The Great Tucson Beer Fest will surely have some Oktoberfest-style offerings as it showcases the best beers from 55 breweries representing Arizona and beyond. 
Here is the Star's story from the pages of Caliente:
More than 3,000 people are expected to attend the 31st annual Great Tucson Beer Festival at Kino Sports North Complex, 2817 E. Ajo Way, Sept. 30.
After more than three decades in existence, the fest has become a tried-and-true tradition for Tucson's beer-drinking community and one of the first big events of a busy fall/winter season that includes several major music festivals, film festivals, Tucson Meet Yourself and the All Souls Procession.
More than 55 breweries from across the country, including a healthy helping from Arizona, will be on site and serving samples.
Tucson's own Barrio Brewing, Black Rock Brewing, Nimbus, Sentinel Peak and Dillinger Brewing are all slated to attend.
Huss Brewing and Uncle Bear's from the Phoenix area, Mother Road Brewing from Flagstaff, Prescott Brewing and Old Bisbee Brewing also are participating.
The evening — which starts at 6 p.m. for general admission ticketholders — will feature live music from the tribute band 80s and Gentlemen, comedy, games and food trucks, including BurgerRito and Kababeque Xpress.
It also happens to serve a greater purpose: The Great Tucson Beer Festival and its sister festivals in Phoenix and Flagstaff are the primary fundraising events for Sun Sounds of Arizona, an organization that provides audio access to magazines, newspapers and books for people who can't read due to disabilities.
Operating out of recording/broadcasting studios on Tucson's east side, Sun Sounds' local affiliate works with a small army of nearly 100 volunteers to help provide content to listeners 24 hours a day, seven days a week.
The money raised from the beer festival helps to make that happen.
"It goes to rent, utilities, equipment, broadcasting fees, things like that" said Tucson station manager Murry Everson. "It is a very significant amount."
Everson said the festival has evolved along with the ever-expanding number of breweries that have popped up over the last decade, both locally and nationally.
"Craft beer has really blossomed," he said. "In Tucson, especially. It has really boomed."
Attendees of the beer fest will receive 24 tickets for the price of admission, each ticket allowing for a different 3-ounce pour from a participating brewery.
"You used to just deal with the main distributors, the mainline beers," Everson said. "Now you deal with all the little guys, all kinds of beer."
The 31st Annual Great Tucson Beer Festival
Benefiting: Sun Sounds of Arizona. 
Where: Kino Sports North Complex, located at 2817 E. Ajo Way.
When: General admission entry starts at 6 p.m. VIP entry starts at 4 p.m. 
Admission: $35 general admission in advance through azbeer.com online; $70 for VIP. VIP ticketholders will receive a full meal, wine, hard liquor samples, ice cream and gifts. Admission is $10 more at the gate.
Learn more: azbeer.com
Woman fatally struck by truck in crash on Tucson's north side
A woman walking across the street Friday morning died after she was struck by a pickup on Tucson's north side, police said.
Shortly after 7 a.m., officers were called to a crash involving a pedestrian struck by a truck in the area of North Columbus Boulevard and East Fort Lowell Road, said Sgt. Kimberly Bay, a Tucson Police Department spokeswoman.
The woman was reported to have serious injuries, and was taken by ambulance to Banner-University Medical Center Tucson, where she was later pronounced dead. Her name was not released Friday pending notification of her relatives.
Investigators learned that the woman was crossing Fort Lowell from south to north in a crosswalk and was struck by a 2005 Dodge Ram truck that was turning from southbound Columbus onto eastbound Fort Lowell. The driver was putting down the visor because of sun glare and did not see the woman in the crosswalk, Bay said.
Neither speed nor drug or alcohol impairments are believed to be factors in the crash. No citations have been issued.
Since January, there have been 43 traffic fatalities in the city, compared to 40 at this time last year, police data shows.