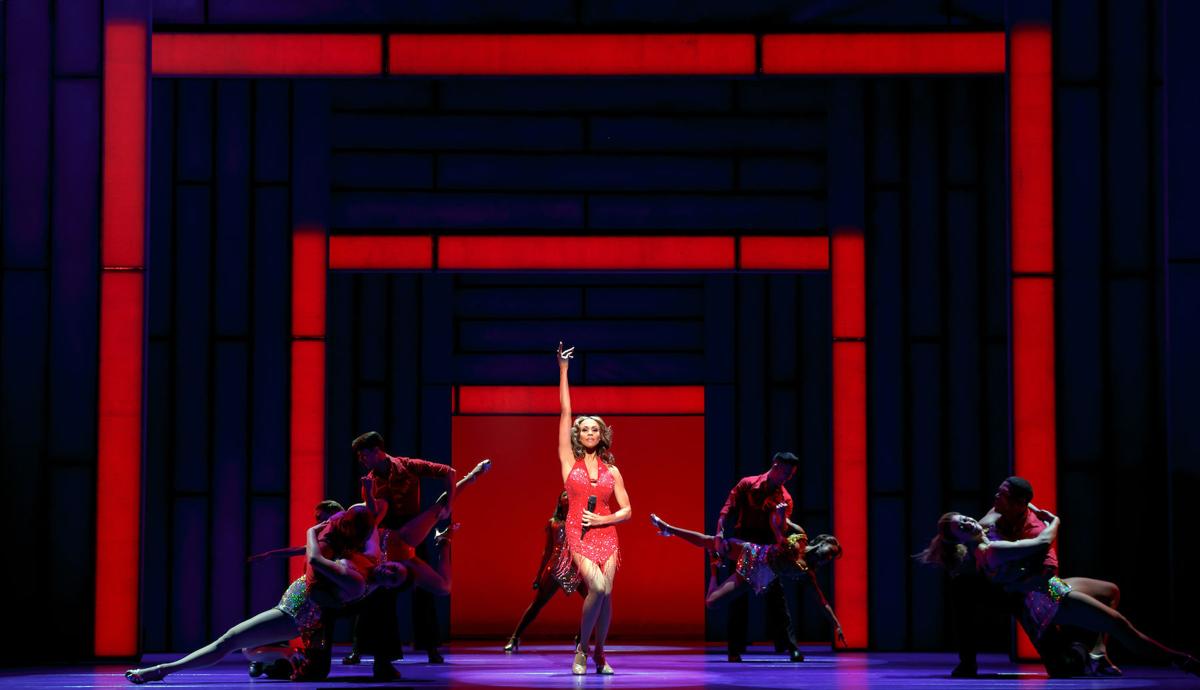 Our takeaway from the road show of the musical "The Bodyguard," which continues through Sunday, April 16, courtesy of Broadway in Tucson:
Deborah Cox, who plays the singing superstar Rachel (the Whitney Houston character in the movie), has a knock-out voice — she caressed the Houston songs, many of which were not in the movie but were added for the musical.
She also has knock-out arms — well-toned and muscular.
A buffed-up Judson Mills, who plays the bodyguard Frank (that would be the Kevin Costner role in the film), hired to protect Rachel from a stalker who is threatening her, didn't have to sing (OK, one song, and if he has a singing voice, he deliberately didn't display it here). But he definitely looked like you'd better not mess with him. That's a good thing for a bodyguard.
Jorge Paniagua embraced the role of the Stalker; he was chilling. He had few words, but every time he was on stage his creepiness filled Centennial Hall. He was booed at the curtain call. That's a good thing, too — we aren't suppose to like him.
Jasmin Richardson plays Rachel's sister, Nicki, and she is a stunning singer with some sharp acting chops.
The script doesn't have all the subplots the movie did; be grateful for that.
The play smacks of cheesiness, from Rachel singing "I believe the children are the future" ("The Greatest Love of All") as she looks lovingly at her son, playing nearby, to her over-the-top-but-still-great delivery of "I Will Always Love You" from a pillar that rises from the stage and insists the audience get stiff necks as they look up at her.
The script is painfully anorexic and the characters painfully one-dimensional.
There are lots of stage antics in the concert scenes, with bright lights flashing and dancers gyrating, sometimes awkwardly (choreographer Karen Bruce has created what can only be described as dance cacophony; it was kind of a mess).
To sum up: singing, good; story, bad; choreography, sloppy.
We won't go so far as to say protect yourself from "The Bodyguard" — it's worth it for the music alone. But if you are expecting solid musical theater, a fleshed-out script, and a longing for a satisfying version of the not-very-good 1992 movie, this one's not for you.
Contact reporter Kathleen Allen at kallen@tucson.com or 573-4128. On Twitter: @kallenStar