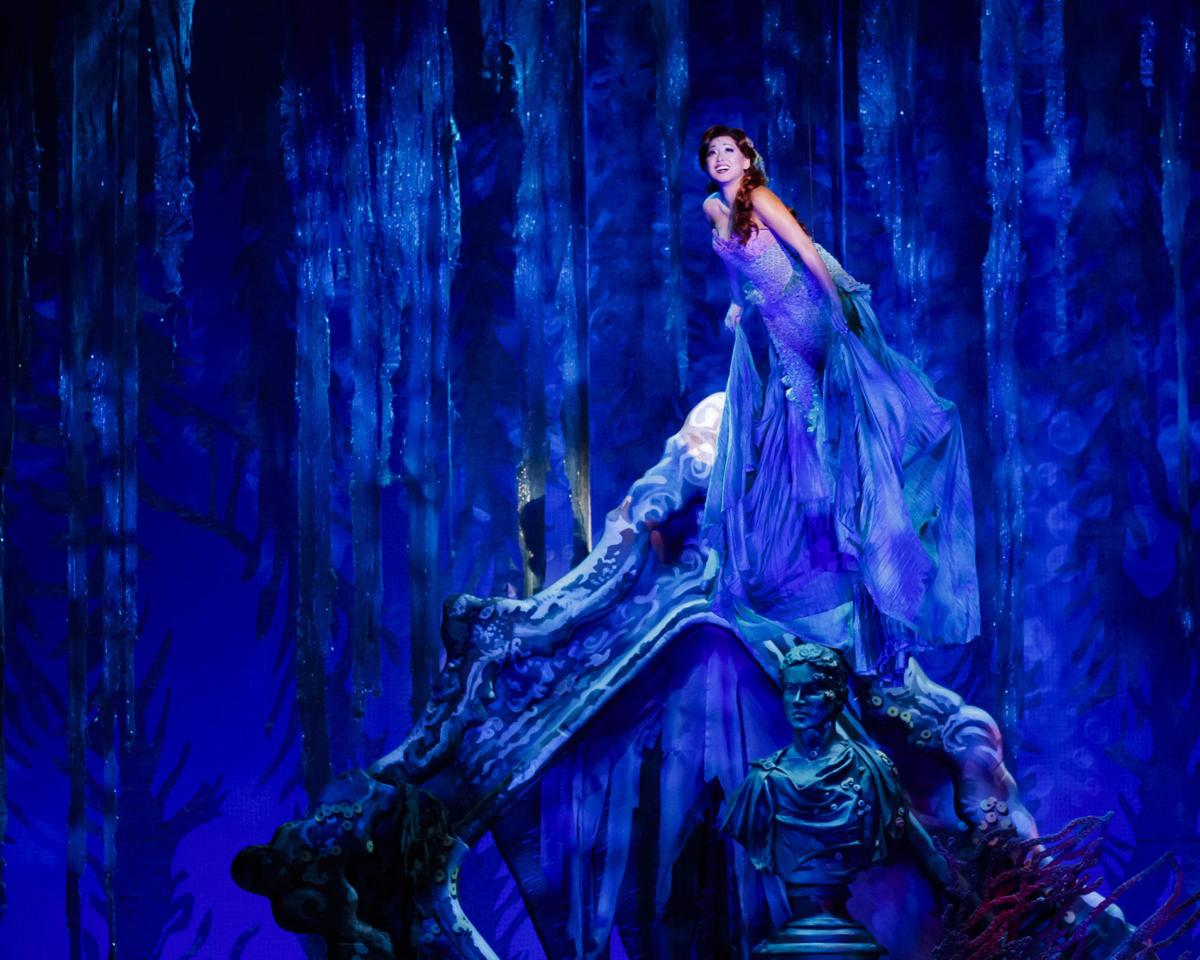 "The Little Mermaid" has the ingredients for a buoyant musical: Gorgeous costumes, beautiful voices, some solid acting.
Blame the script. It lacks pizzazz. It's heavy with bad puns. There's nothing imaginative about it. That Disney magic just isn't there.
That's a tad surprising: Disney's stage version of "The Lion King" was a stunner. "Beauty and the Beast" easily won us over. But this? This is just blah.
But then, grown-up theater reviewers aren't the target; children are. And Centennial Hall was loaded with them at Wednesday night's opening. Among them was 4-year-old Emma Bayze, who loves Ariel, even calling out a "Don't do it!" when the mermaid prepares to give up her voice and trade her fishtail for legs in order to find her prince. Kids were loving the play.
Playing Ariel is the talented Diana Huey, whose voice embraced the songs (though the sound was so muddy it was hard to understand the words) and whose smile was infectious.
And while much of the humor was tired, a bit with Chef Louis trying to prepare and serve an elaborate meal of all kinds of fish to Ariel and the prince is visually a hoot. Dane Stokinger's French chef carried off the Keystone Cop-esqe scene with aplomb.
The costumes were the real stars of the show: Amy Clark and Mark Koss made them rich with vivid colors and wit, and they flowed across the stage in the underwater scenes.
Director Glenn Casale rejiggered the musical after the Broadway version flopped, switching some scenes, eliminating characters, adding a song, cutting another. It didn't help.
This "Little Mermaid" should have stayed under the sea.
Contact reporter Kathleen Allen at kallen@tucson.com or 573-4128. On Twitter: @kallenStar