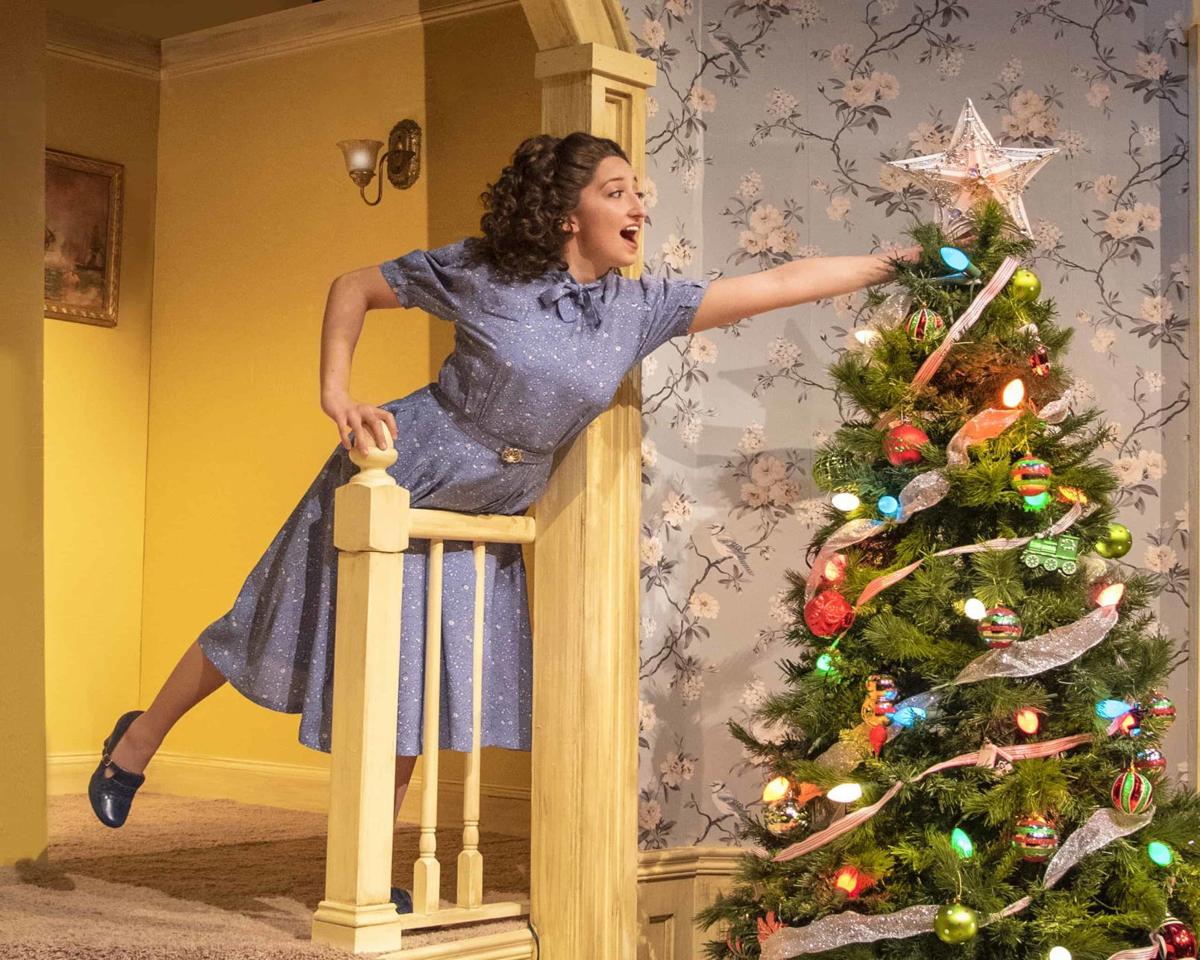 The Freitag household has a Christmas tree, but a star on top is a no-no.
"Jewish Christmas trees don't have stars," Boo says angrily to her daughter Lala in "The Last Night of Ballyhoo," Arizona Repertory Theatre's current offering.
And there you have it: a Jewish family that has done just about everything imaginable to wipe out its Jewishness.
This Alfred Uhry play takes us into the Freitag/Levy's beautifully appointed Atlanta home (kudos to scenic designer Joe C. Klug) in December 1939. Adolph, who runs the family bedding company, is the only male in a house that also includes his sister Boo and sister-in-law Reba, both widowed, the flighty Lala, who dropped out of college because she couldn't get into the right Jewish sorority (you know, the one whose members can trace their lineage to Germany, not Eastern Europe), and the thoughtful Sunny, Reba's daughter and a college student.
The rise of Hitler is too far removed for them to worry about. No, their biggest concern right now is who will take Lala to the Ballyhoo ball, which is the culmination of celebrations for the city's Jewish elite.
When Adolph brings a young business associate home, a Jew with Russian roots, anti-Semitic slurs come tumbling out. And he is not going to take that.
This production with a cast of University of Arizona students and directed by Hank Stratton, is a mixed bag. Though billed as a comic drama, the laughter was very thin at Wednesday's opening night, and the laughter was needed. Plus, accents were all over the place.
But there were wonderfully subtle performances from Elana Rose Richardson, who played Reba, and Liam Thibeault as Adolph. They provided the lighter moments.
Lala, envious of Sunny, desperate for a date, and absorber of her mother's bile, was in good hands with Carly Natania Grossman. Gabriela Giusti as Sunny, who is woken up to what it means to be a Jew by that business associate, possessed the role nicely.
Eavan Clare Brunswick's Boo started out angry and had nowhere to go, so we missed the nuance in the character. And there's much nuance to her: her love for her daughter, her disappointment in not having a say in the family business, the sadness that has marked her life. Those never seemed to figure into Brunswick's performance.
"The Last Night of Ballyhoo" tries to tackle important subjects: assimilation, anti-Semitism, family. This production was not all that it could have been.
Kathleen Allen wrote about the arts for the Star for more than 20 years.