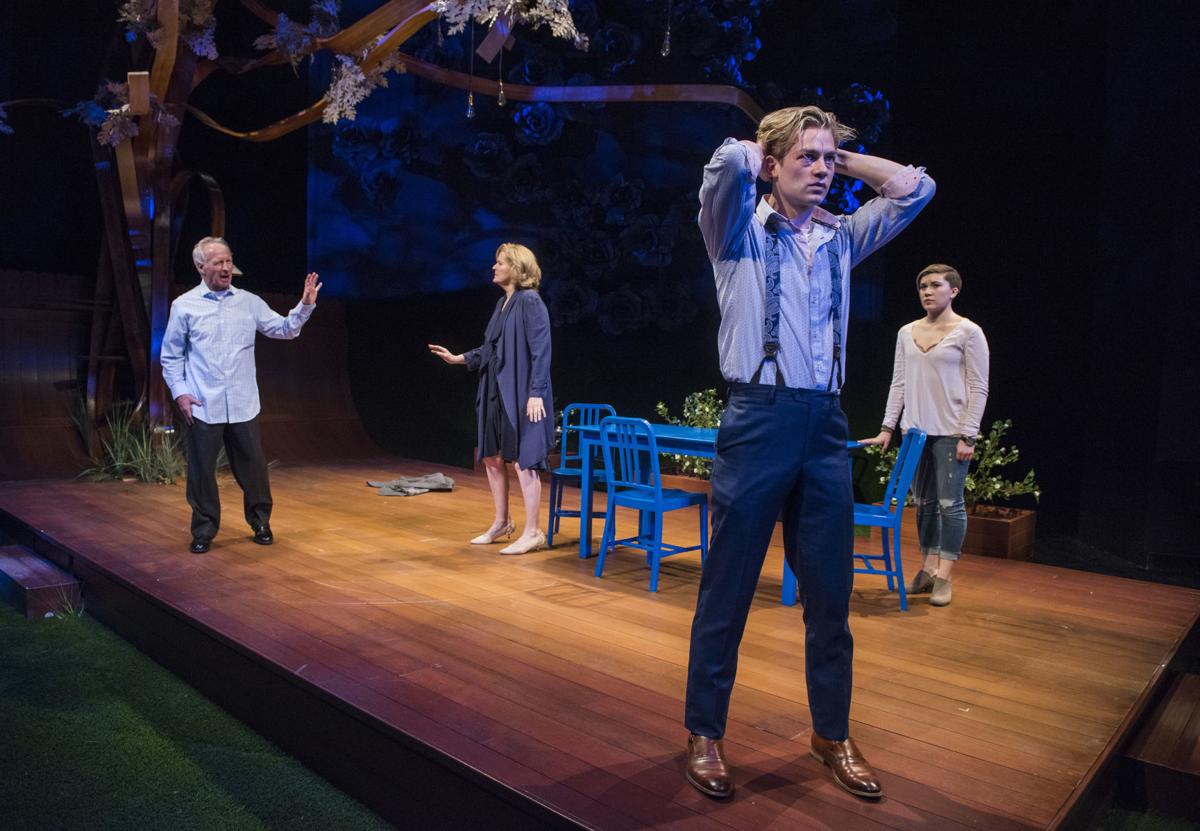 Parents do all they can to make sure their children live good and happy lives.
But once they become adults, it's out of their hands. They can just hope for the best.
That's what Bob and Fran Price must do. They are the parents of four children in "Things I Know to Be True," Arizona Theatre Company's next offering.
This slice-of-life play gives us a look at the family's struggles and triumphs.
And there are struggles: a daughter who abandons her husband and two children, a transgender daughter who begins the play as Mark before she comes out to her parents, a mother who starts a secret fund so she can be financially prepared if she decides to leave her husband, another son who has been stealing in order to live the life he wants.
The Chicago Tribune calls "Things" one of the best new plays of this year.
"It asks if you should leave, come home, stay away, hold on to your aging parents, let them go, love yourself, subjugate yourself, save your siblings from themselves, find yourself," says the review. "In other words, this play is about the stuff we all think about all the time. It is about how life never, ever follows a straight line. It is about how pathetic we all are with the inevitable change that lies ahead. It is about the human inability to live in the moment and to fully appreciate the comforts of being loved before all of that goes away."
Australian playwright Andrew Bovell wrote the 2016 play, and Milwaukee Repertory Theatre staged the American premiere earlier this year. Directing that well-received production was Mark Clements, who is also at the helm of the ATC production.
The cast includes Kelley Faulkner, Zach Fifer, Bill Geisslinger, Aubyn Heglie, Jordan Baker and Kevin Kantor.
Previews are 7:30 p.m. April 20; 7 p.m. April 21; and 7:30 p.m. April 23-25; opening is 7:30 p.m. April 26. Continues through May 11 at the Temple of Music and Art, 330 S. Scott Ave. Tickets are $25-$66.
Contact reporter Kathleen Allen at kallen@tucson.com or 573-4128. On Twitter: @kallenStar.