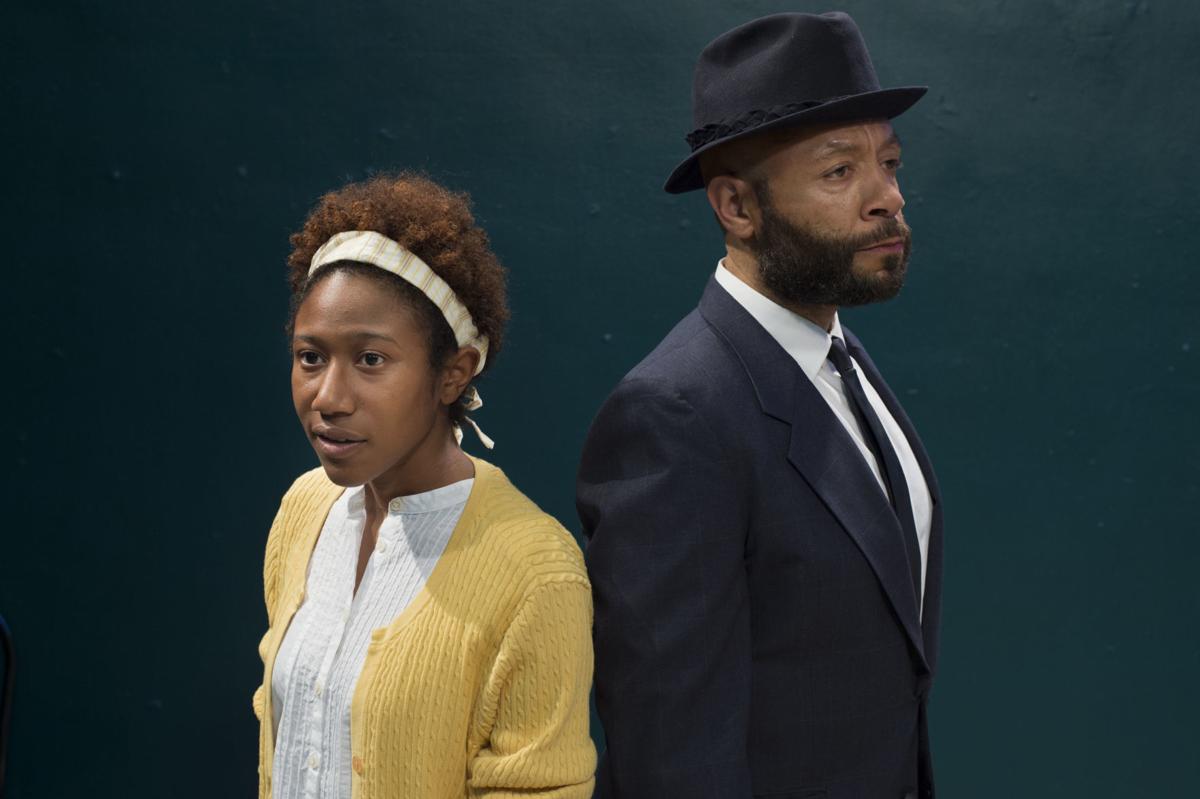 "Art has always been the raft onto which we climb to save our sanity."
— Dorothea Tanning, painter
There's a terrible cacophony, a rising insanity, in the world right now.
Quiet it down, and maybe make some sense of it, with some performing arts.
And there is plenty to pick from over the second half of the season, from world-class jazz to stunning voices to stirring theater to euphoric dance.
Take a look — and remember, this is just a selection of what's going on. Check tucson.com/calendar for more.
Maryann Green, who heads up the Tucson Fringe Festival and teaches theater at Rincon and University high schools, has got "Vivian's Music, 1969" by Tucsonan Monica Bauer high on her list. The play, presented by Invisible Theatre, is based on real events. It introduces us to 14-year-old Vivian, a black girl shot by a white cop. That shooting ignited the 1969 race riots.
"Monica Bauer is as thoughtful and insightful as she is prolific," says Green.
"She uses her extensive knowledge and background in politics and social issues and combines them with her writing skills and creativity." (Berger Performing Arts Center, Jan. 18-19)
Actress China Young also has a local playwright's work on her list: "Mona Lisa on the Loose," which tells the tale of the famous painting coming to life after the museum's lights go out.
"I'm excited about this one because it is written by local playwright, Gretchen Wirges," says Young.
"The subject matter, and knowing Gretchen as an artist, leaves me certain that this one will be a combination of intellect, beauty and humor," Young adds. "Tucson has more talent than it can handle, and I'm glad Gretchen's is getting some opportunities to shine here."
The show is part of Live Theatre Workshop's Family Theatre, which pays a lot of attention to local playwrights. (Live Theatre Workshop, Jan. 26-March 8)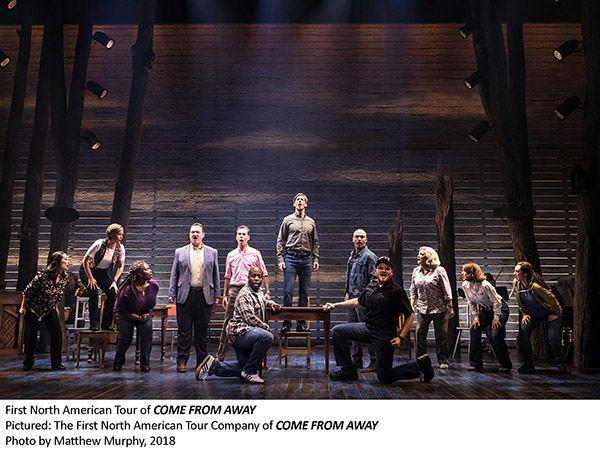 Green will head to Pima Community College to catch Shakespeare's "As You Like It." It's "one of my favorites and can be really interesting right now given our national cultural conversation about gender," she says. (Pima Community College Center for the Arts, April 16-26)
A love of playwright Annie Baker will bring Green to Something Something Theatre Company's production of "The Aliens." "Because there isn't enough theatre about young people and Annie Baker writes young people really well," says Green. (CITY Center for Collaborative Learning, March 26-April 12)
The bombing of the World Trade Center halted air traffic, and the musical "Come From Away," by Irene Sankoff and David Hein, chronicles the true story of what happened when 7,000 stranded passengers landed in a small town in Newfoundland and how the residents there opened doors and their hearts to accommodate them.
Broadway in Tucson is bringing it in and it's high on many people's must-see lists, including Young's.
"This is a gorgeous show," she says. "I've only listened to it, but even the music alone reminds its audience of what being human is all about. Not only does it bring us all back to our memories surrounding 9/11, but we get to see how this tragedy brought the world together unlike any other event before or since. It emphasizes the importance of seeing 'others' as human, and as a result, encourages us to embrace our diversity rather than reject it. It is exactly the message we need more of these days." (Centennial Hall, June 3-7)
Young also plans to see Southern Arizona Performing Arts Company's production of "1776." It's a modern reshaping of the musical and, like "Hamilton," there is lots of non-traditional casting.
"Choosing to cast non-traditionally ... invites a new lens to view the founding of our country, daring us to embrace how we have, and continue to evolve as a nation — or not," she says.(DeMeester Outdoor Performance Center, April 24-25)
Other theater don't misses: The Tucson Fringe Festival presents 23 original plays that will make you laugh, maybe cry and possibly scratch your head. Playwrights from Tucson and across the country are represented. (Various venues, Jan. 9-12); the word on "The Norwegians," by C. Denby Swanson is that it is uncontrollably funny. It is about betrayed women who decide to hire a couple of hit men to seek revenge. (Live Theatre Workshop, through Feb. 15); The Rogue Theatre is adapting Herman Melville's "Moby Dick" for the stage. (The Rogue Theatre, through Jan. 26); the Rogue is also staging Martin McDonagh's exquisite, and tragic, "The Beauty Queen of Leenane." It brings us to rural Ireland and the cottage of Maureen, who cares for her aging (and unpleasant) mother. (The Rogue Theatre, Feb. 27-March 15).
Arizona Theatre Company presents Athol Fugard's brilliant "Master Harold …and the Boys." It takes place in South Africa in the early days of apartheid and is a profound coming-of-age story that resonates today (Temple of Music and Art, Jan. 18-Feb. 8); lovers of new theater don't want to miss Winding Road Theatre Ensemble's "Eight 10s in Tucson." The 10-minute play festival features works by playwrights from around the country. (Scoundrel & Scamp Theatre, April 16-26), and Scoundrel & Scamp Theatre is staging Lauren Gunderson's "Ada and the Engine," about Ada Byron Lovelace, who came up with the first proto-computer. Lauren Gunderson penned the wonderful "Silent Sky," which ATC produced earlier this season. (Scoundrel & Scamp, March 26-April 12).
The Tucson Jazz Festival, now in its sixth year and still underwritten by HSL Properties, has enticed jazz fans from across the country to come to Tucson for the annual event. And it's no wonder — the lineup looks like a who's who of jazz. All of the jazz fans we spoke to recommended concerts in the festival lineup.
One of those recommendations is multiple Grammy winner Christian McBride. The bassist will play with Inside Straight, and the performance is high on jazz fan John Jacobs' list.
"McBride spent time with James Brown and many other artists from a wide variety of musical styles," says Jacobs. "I've listened to him speak and he is an excellent storyteller and educator." (Fox Tucson, Jan. 18)
Veronica Swift will perform with the University of Arizona Studio Jazz Ensemble, and it didn't take much for Jacobs to become a fan.
"One video of Ms. Swift and I want to see more," he says. "Beautiful jazz voice and an inventive scat singer." (Leo Rich Theater, Jan. 14)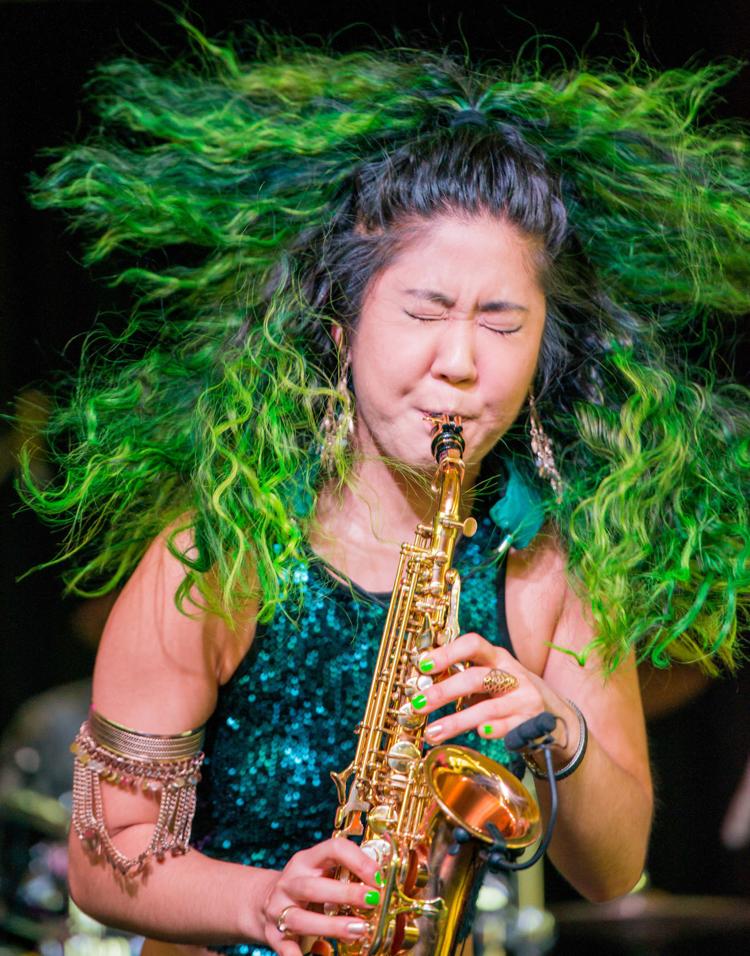 Elliot Glicksman, Tucson lawyer and one of the forces behind the jazz fest, points to some of the lesser-known performers as high on his gotta-go list (though, he admits, selecting just a few "is like asking me which of my children I like the most.")
"I'm excited about the David Hazeltine and the New York All-Stars show," says Glicksman. "These truly are all stars. Eric Alexander is a premiere sax player who studied with Joe Lovano. He plays with everyone. Peter Washington played bass with Art Blakey and the Jazz Messengers, Dizzy Gillespie, and Lionel Hampton. Drummer Joe Farnsworth played with Horace Silver and Diana Krall. Vincent Herring played with everyone including Nancy Wilson. Each of these artists individually could headline a night. This type of supergroup would rarely be seen in major cities so I'm really proud to have them in Tucson." (Leo Rich Theater, Jan. 13)
He's also got the Afro-Cuban All Stars on his list. "I loved the Buena Vista Social Club and this band originally consisted of those same musicians," he says. "That rhythm will get everyone moving." (Rialto Theatre, Jan. 17)
And he'll see Grace Kelly and Aubrey Logan, saying the two are the future of jazz.
"Grace sings and plays sax. She won the John Lennon Songwriting contest," he says. "Aubrey sings and plays trombone. She had the No. 1 contemporary jazz album on Billboard and is the 'Queen of Sass.' I've watched videos of them both and they are awesome. I'm hoping at some point they'll be on the stage together. I also like the fact that Grace Kelly is taking time to visit some Tucson schools and work with some children." (Rialto Theatre, Jan. 12)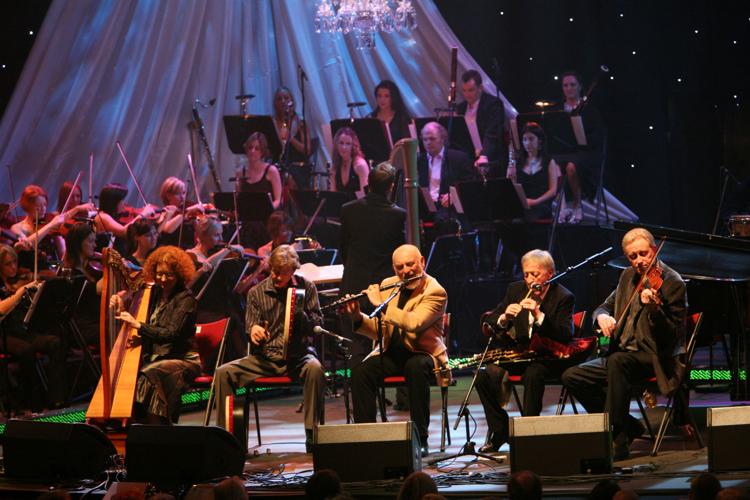 Other jazz concerts on our list include saxophonist Edward Goodman premiering Greg Simon's new work, "On Walls," courtesy of the UA School of Music" (Crowder Hall, Feb. 6); St. Philip's Friends of Music presents the All Star Mardi Gras Celebration Band, put together by local favorite Pete Swan for the occasion (St. Philip's in the Hills Episcopal Church, Feb. 23)
As far as world music goes, you can get your Irish on when In Concert! Tucson brings the band Altan here.
The Irish folk band hails from County Donegal and has been going strong since 1987. (Fox Tucson, March 14) The Fox is also bringing in the granddaddy of Irish bands, The Chieftains, now celebrating its 57th year.
The humor is as rich as the music. (Fox Tucson, Feb. 22)
The Tucson Masterworks Chorale will perform Haydn's "The Seasons," along with the composer's "The Creation. (St. Andrew's Presbyterian Church, April 19)
The Helios Ensemble will belt out Beethoven's glorious "Ninth Symphony," accompanied by the Southern Arizona Symphony Orchestra. (DesertView Performing Arts Center, April 25; St. Andrews Presbyterian Church, April 26)
"Songs of Unity" is the theme of the Arizona Repertory Singers spring concert. It will include Vaughan Williams' "The Turtle Dove" and selections from Brahms' "Liebeslieder Waltzes." (Christ Church United Methodist, April 19; St. Alban's Episcopal Church, April 24, Temple Emanu-El, April 26)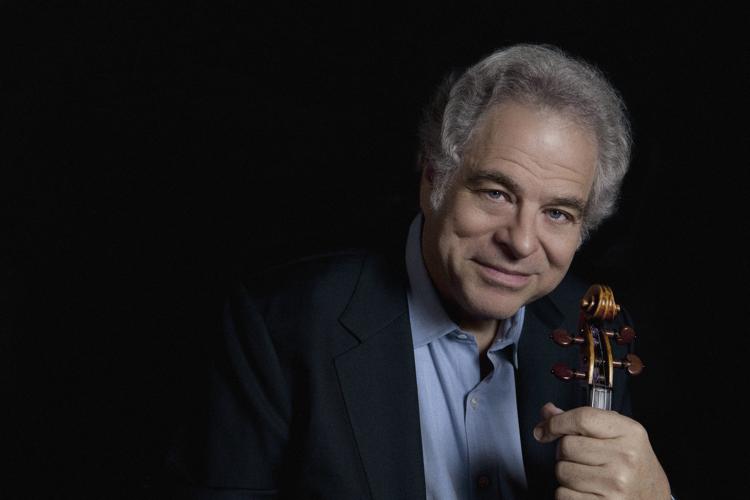 The Star's music writer Cathalena E. Burch was asked to give us her top three classical concert choices:
High on that list is up-and-coming Italian soprano Federica Lombardi who performs with the Tucson Symphony Orchestra led by her fiancé José Luis Gomez, appearing as part of the Tucson Desert Song Festival.
"We get to experience first-hand the early days of a career that many critics are predicting will be long and illustrious," says Burch.
"Lombardi comes here a year after making her Metropolitan Opera debut last January to critical acclaim and is being praised throughout Italy and Europe for a 'sumptuous voice,' 'powerful, velvety high notes' and pretty impressive acting chops.
She joins the TSO to sing Respighi's 'Church Windows' on a choral program packed with TSO premieres." (Tucson Music Hall, Jan. 24-26)
Burch will also catch the True Concord Voices & Orchestra's "America Sings!" concert, part of the Song Fest.
It's "with the amazing, rich-voiced bass Morris Robinson. Robinson has an interesting story — he used to play football in college — but it's that voice, so complex and rich yet comforting and reassuring. Robinson is covering everything from jazz and music theater to folk songs and spirituals." (St. Francis in the Valley Episcopal Church, Jan. 24; Catalina Foothills High School, Jan. 25, and Grace St. Paul's Episcopal Church, Jan. 26)
And Burch cited the Arizona Friends of Chamber Music's Tucson Winter Chamber Music Festival as a must-see.
"World-class musicians, many of whom are repeat offenders to the festival lineup, anchored by the Jasper String Quartet, will perform the premieres of a pair of Friends commissions as well as bring back an earlier commissioned work for a long-awaited encore," she says. (Leo Rich Theater, March 1-8)
Other not-to-be-missed classical performances: Arizona Friends brings in the St. Lawrence String Quartet playing Beethoven and John Adams (Leo Rich Theater, Jan. 15); UA Presents has the Royal Philharmonic Orchestra with Pinchas Zukerman in a concert featuring works by Tchaikovsky and Mozart (Centennial Hall, Jan. 22); Tucson Symphony Orchestra gets bluesy with "Aretha Franklin and the Soul of America" (Tucson Music Hall, Jan. 18-19); TSO goes all Beethoven, performing Symphony No. 1 in C major and the 6th, "Pastorale" (Tucson Music Hall, Feb. 14-16), and, of course, violinist Itzhak Perlman with Rohan De Silva, also from UA Presents. (Centennial Hall, March 1)
Arizona Opera opens February with Puccini's lush and tragic "La bohème," about love and being poor and poetic in Paris. (Tucson Music Hall, Feb. 1-2)
The company also brings back "Riders of the Purple Sage." Arizona Opera premiered it — AO's first world premiere — in 2017, and it's had a full life on stages around the country since then. The Star called Craig Bohmler and Steven Mark Kohn's opera "a pretty terrific piece of opera/music theater." (Tucson Music Hall, March 7-8)
Any chance one gets to hear opera great Renée Fleming sing should be taken. She'll do that with the Tucson Symphony Orchestra as part of the Tucson Desert Song Festival. (Tucson Music Hall, Feb. 6)
The University of Arizona's Opera Theater stages Engelbert Humperdinck's "Hänsel und Gretel" with the Arizona Symphony Orchestra. (Crowder Hall, April 18-19)
Funny stuff happens on a regular basis in the Old Pueblo thanks to such groups as Unscrewed Theater, which does improv on a weekly basis, Laffs Comedy Caffé, which puts local and up-and-coming comedians from around the country on stage, and The O Comedy Lounge, which features jazz as well as comedy.
UA Presents is bringing in the very funny Hasan Minhaj of "The Daily Show" and "Patriot Act" fame. (Centennial Hall, April 18)
And the equally funny Paula Poundstone returns to Fox Tucson Theatre. (Fox Tucson, May 8)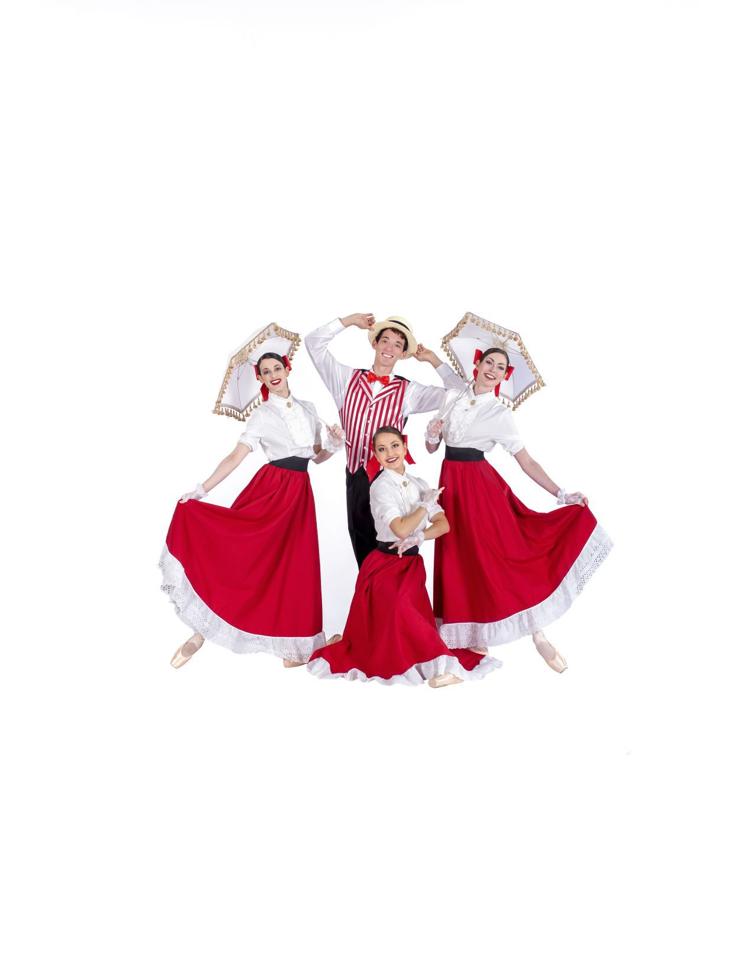 Choreographer, educator and one-time Broadway hoofer Mickey Nugent is strong on supporting local artists, which is one of the reasons he has Ballet Tucson's performances high on his list.
"A Tucson professional dance mainstay through the years and a proud educator to the community," says Nugent. "With different choreographers for many of their pieces it gives a refreshing change or appeal for it's dancers and concerts."
The company has two performances slated for the spring: Its Winter Concert, presented in conjunction with the Tucson Desert Song Festival, includes George Balanchine's "Serenade" and Ballet Tucson's own Chieko Imada with a premiere of "Unsquare," with the music of Dave Brubeck. (Pima Community College Center for the Arts, Jan. 31-Feb. 2) And the annual "Dance & Dessert" concert will feature "Gemini" with choreography by Daniel Precup. (March 13-15, Stevie Eller Dance Theatre)
Nugent is also a believer in education and makes it a point to see student performances.
"Having trained in all aspects of dance it always proves to be a triumphant night for both the student and their audience," he says.
Upcoming University of Arizona dance students' concerts include Spring Collections, which features works by Barbea Williams and Amy Ernst, as well as several other choreographers. (April 22-May 3)
That will alternate with "Curtain Call — Student Spotlight," completely created by dance majors. (April 23-May 2, both at Stevie Eller Dance Theatre)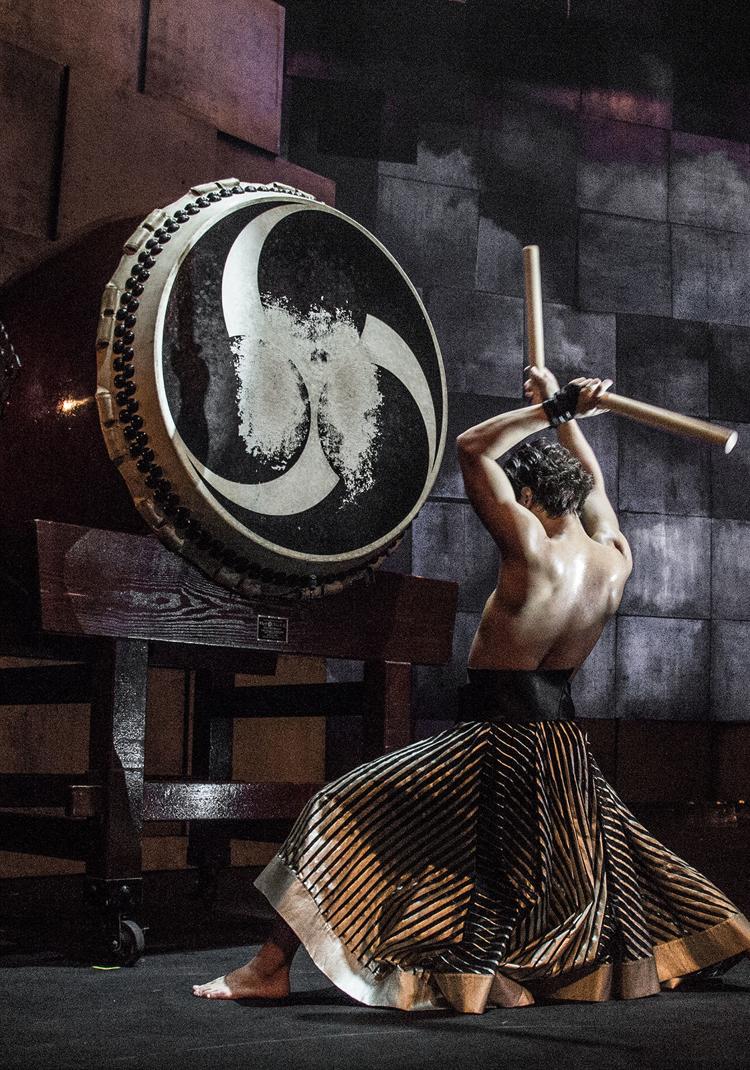 You'll find more student work with Pima Community College's Dance Fusion, which features faculty and student choreographed pieces. (May 1-2, Pima Community College Center for the Arts)
Nugent's other must-see is the drum and dance group TAO, which UA Presents brings here.
"The intensity of Japanese drumming combined with diversity of dance sets up an intriguing night of excitement for the audience member," says Nugent.
"I look forward to observing the ancient art of drumming versus a more modern and athletic event working together artistically." (Centennial Hall, April 5)
One of our won't-miss dance performances is Les Ballets Trockadero de Monte Carlo, here courtesy of UA Presents.
The profoundly talented and satirical dance company does send ups of classical ballet. You'll laugh, surely, but you will also be taken with the dance. (Centennial Hall, March 18)
Kathleen Allen covered the arts for the Star for more than 20 years.