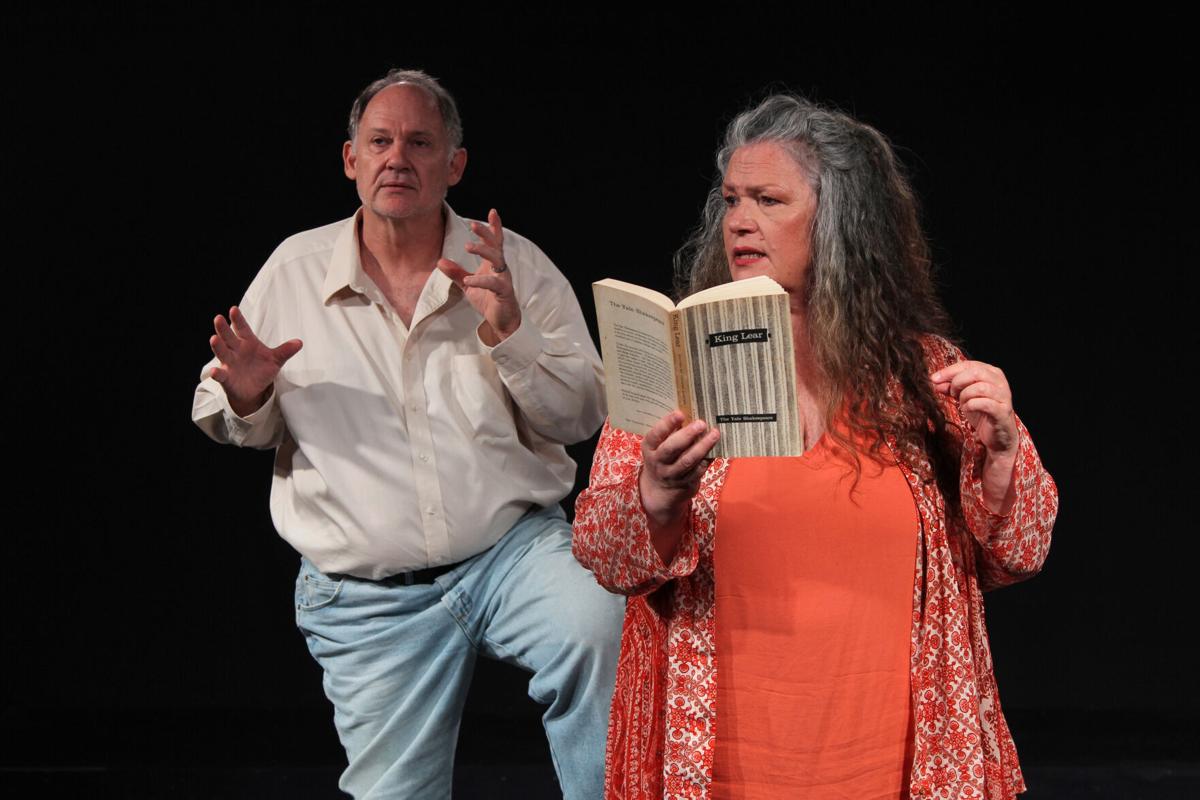 As the actor paces the floor practicing lines from "King Lear," one would be safe to assume Live Theatre Workshop's "The Standby Lear" is about the Shakespeare play.
But the moment his wife walks on stage, it is clear: this is about the joys, frustrations and challenges of a marriage.
The John W. Lowell play centers on Augie, a late-in-his-career actor who is understudying the title role in "King Lear."
This is no small feat. It's a big role, and he must know every line with the knowledge that he may never step on stage. But he gets word that he may have to go on that evening, and the insecurities begin to drown him.
Anna, Augie's wife, has stopped by the theater where he is rehearsing to bring him lunch. She is an accomplished, though now-retired, actress. She will have none of those insecurities and picks up a script to help him with his lines.
His confidence is slipping; her faith in him is absolute.
Lowell, who has a delicious ear for rhythm and dialogue, has crafted a couple that is smart, quick-witted and deeply in love.
David Johnston and Molly Lyons bring the pair to dramatic life. While there are moments that seem over-the-top, that is appropriate: the two characters, after all, are actors. Drama comes naturally to them.
But the Lowell play, receiving its first staging at LTW, has its problems.
Directed by Rhonda Hallquist, the production is a tad loose; the pacing is off. Consequently, the humor that is abundant in the script often falls flat.
And Lowell quotes extensively from the Shakespeare play. It feels indulgent and a little bit lazy. That is surprising for a playwright who has penned acclaimed plays such as "The Letters" and "Autumn Canticle."
While "The Standby Lear" feels like a work in progress, Lowell has crafted a piece that gets at the heart of what it means to love unselfishly and deeply.
This LTW production, even with its flaws, makes that poignantly clear.