Trying to figure out what gift to give? Not so much.
We've scoured galleries and co-ops to come up with some items made by local artists because, really, who doesn't love art? And here's a bonus — they are all under $50.
Southern Arizona Art Guild Gallery, 2905 E. Skyline Drive, Suite 262
Prepare to fall in love. This gallery shimmers with light and color. There are about 100 artists in the guild, says painter Becky Easton, who is one of those artists. There's a manager that curates the gallery with an eye toward variety, Easton adds.
There is a special display of items under $20, including cups, picture frames, cards and a few very cool boxes.
"The ethos of the gallery is art should be available and affordable," says fabric artist Lawrence Peters.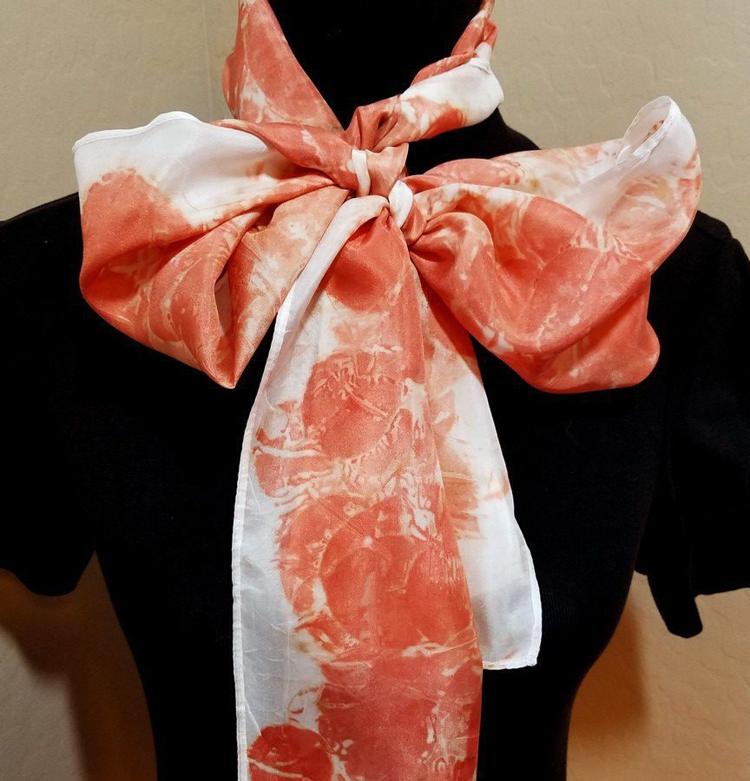 Peters' beautiful scarves certainly are that. The 6-by-24-inch scarves ($20) are perfect for "purse bling," or for a jaunty tie around the neck, he says. The fabric is silk and he uses an eco-print method.
"It's a contemporary take on the tradition of natural dyeing," he explains. "Nature allows the pigment of actual leaves and petals to embed their color and pattern into silk."
We had a hard time pulling our eyes away from the rich orange color and pattern eucalyptus leaves left in one of the scarves.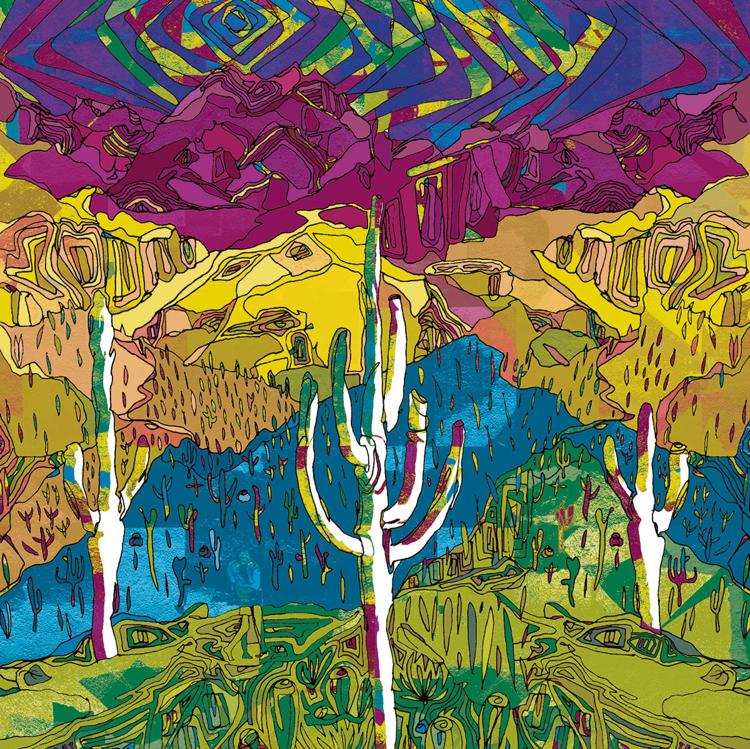 We were also taken by Lauri Kaye's paintings from her "Tucson Portrait Stories" series, a tribute to the people, places and events of the Old Pueblo. Now the original drawings, layered with photography and digital color, are over our $50 budget, but she has 8-by-8-inch framed prints available for $25.
BeadHoliday, 355 E. Fort Lowell Road
If you want to give a gift to someone who would like to make art rather than get it, consider a class.
BeadHoliday offers a slew of them, including a basic bead stringing class ($25), one teaching how to make multiple strand necklaces ($40), and one on how to make a right angle weave tennis bracelet ($30).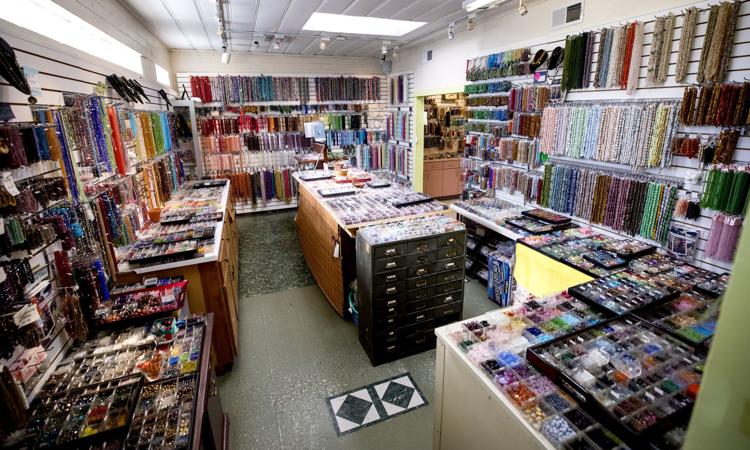 But one of the most popular classes, and at $15 the least expensive, says owner David Smith, is the introduction to kumihimo, a Japanese braiding technique.
"It's making a rope with textiles and beads," says Smith. "You can make belts, purse handles, sashes — there is a wide array of things you can make."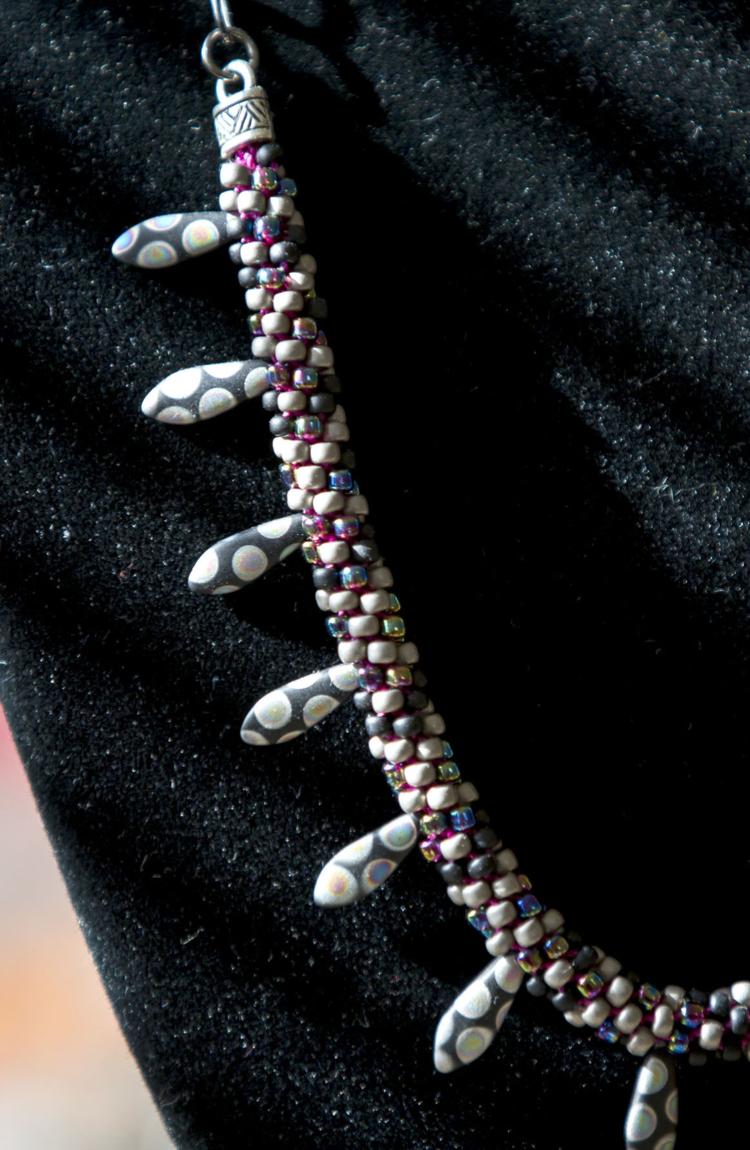 If beading is already a passion, a gift certificate to BeadHoliday is also a good idea. It is covered floor to ceiling with all sorts of beads, including Swarovski crystal, glass from central Europe, copper and Japanese seed beads. It's a dizzying display.
Cactus Wren Artisans Gallery, 2740 S. Kinney Road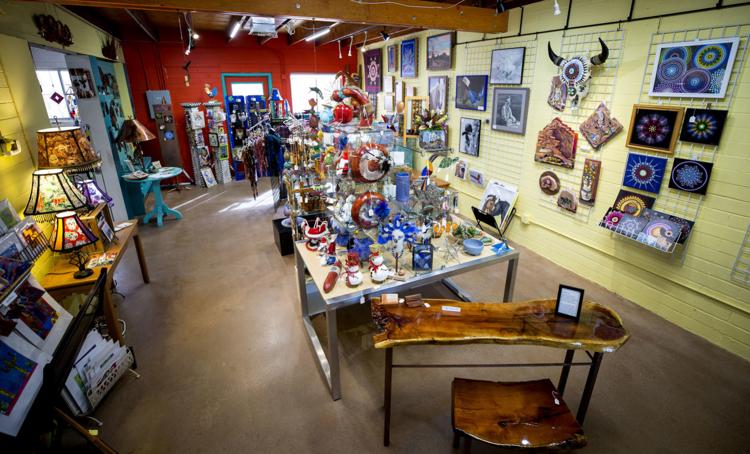 This cooperative, which sits outside the Kinney Road entrance to Saguaro National Park, is a gold mine. Seventy artists are represented in the four-room gallery and there's everything from furniture to fabric art to paintings to gourds.
And there's plenty under $50.
Such as Sharon Evans' glass pendant and earring sets ($39), which she calls Zen Glass. They are colorful and delicate. And Diane C. Taylor's fused glass purse hanger ($20) is a carry-it-with-you item that can be whipped out, slipped on a table's edge and provide the perfect spot to hang a purse.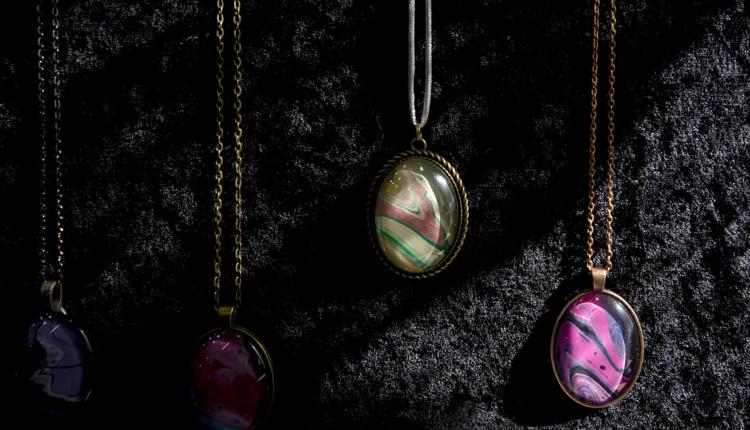 It's hard not to fall in love with James Beaman's beautifully carved wood scoop ($40), with a handle of Brazilian rosewood and an Osage orange scoop. It's one of those items that just feels right in the hand.
Old Town Artisans, 201 N. Court Ave.
There are a bunch of little shops in here, but it is the rambling Art House Centro that will give you the widest variety and prices. Don't skip the other shops, though, especially La Zia Native Arts.
At Art House Centro, you'll find giclee prints of Becky Zimmerman's funky C-Cat series. Her cats are sort of feline tributes to such artists as Magritte, Dotty Chase and Andy Warhol, but our favorite is "Mondrian C-Cat" ($45) a tip to Piet Mondrian, who made intersecting lines into art. This series, says Zimmerman, was launched after she came across a childhood drawing she had made of a cat. Her own kitties were the source for the portraits in the C-Cats series.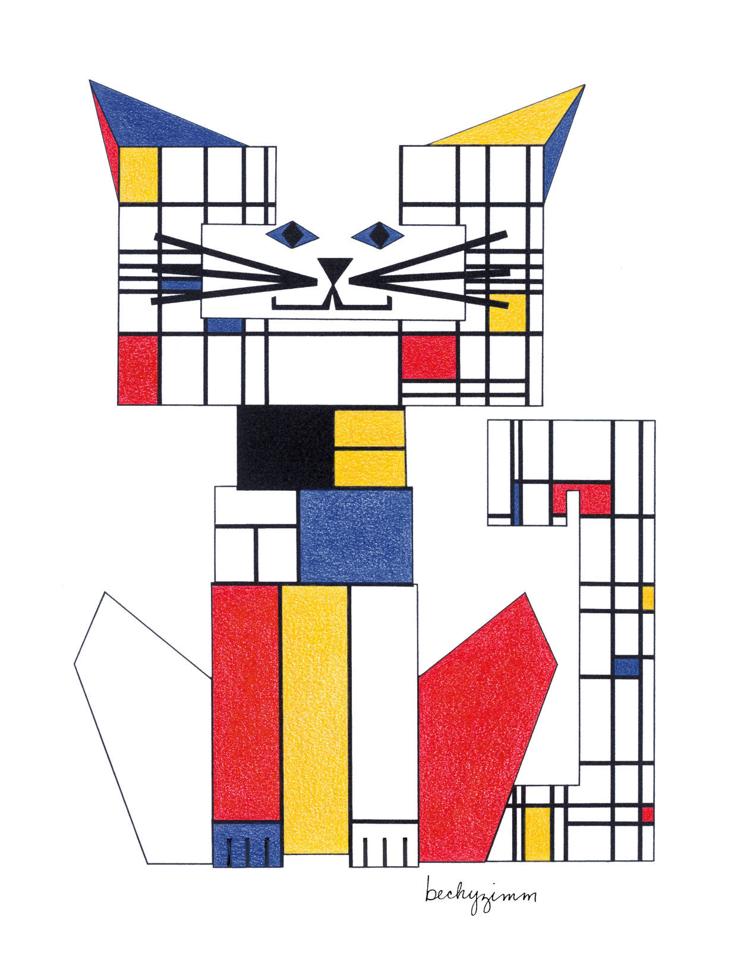 If you want something for the table rather than the wall, consider ceramic artist's Michael Nowack's honey pot ($36). The glaze — red with blue peeking out — is gorgeous, and who doesn't need a honey pot?
And this for the refrigerator: Wil Taylor's magnets ($5.95). The blossoms were pulled from Taylor's Sonoran Blossoms Series — 20 paintings inspired by flowers found in the Sonoran Desert.
MAST, 100 S. Avenida del Convento
MAST, tucked into a corner of the Mercado San Agustin, is the result of three local friends who went into business together: Sofie Albertsen and Tasha Bundy, both of whom make jewelry, and leather worker Mellow Dawn Lund.
The light and airy space beckons you to wander and wend your way through it.
The shop carries work by other artisans from around the country, but the bulk of the items are made by the shop's founders. Lucky us.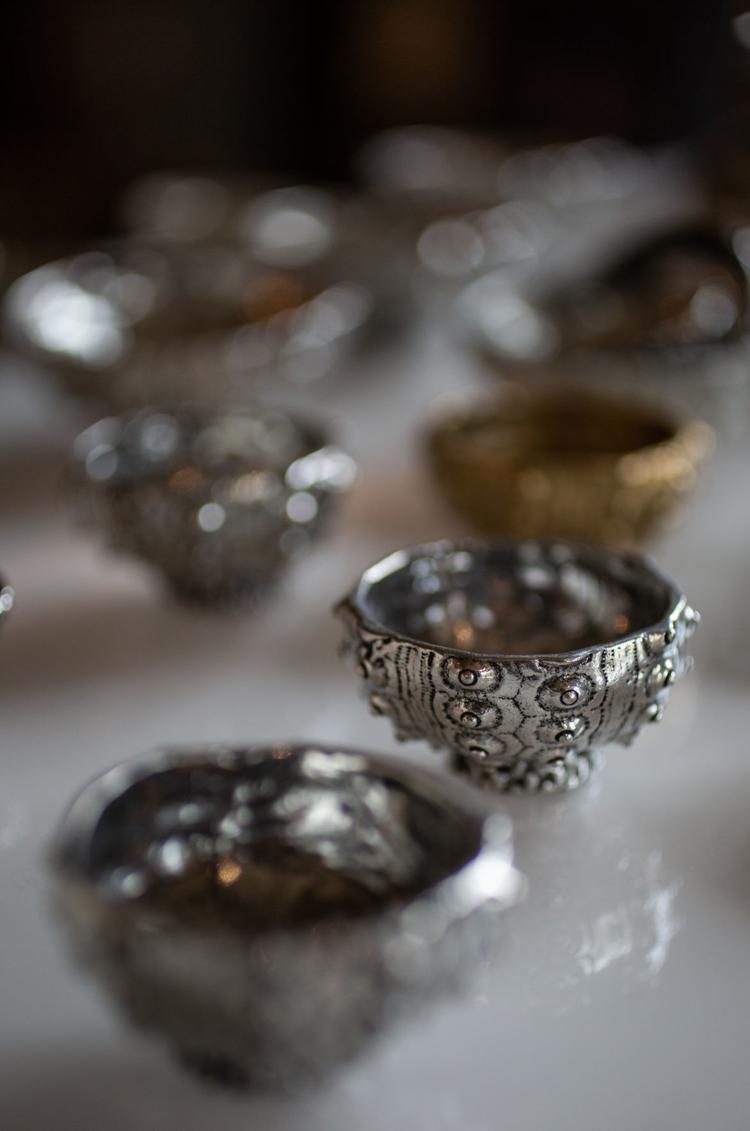 Albertsen's small Sea Urchin Bowls ($48 for the smallest size) sit in the palm of your hand. "Good for jewelry or salt," and other small items, says Lund. It's made of pewter and yellow bronze and it's easy to imagine picking it up every day, caressing it, and just feeling a little better about the world.
We love the wrist candy that is Bundy's African Wilds Wolfpack bracelet ($28), vinyl beads with a striking brass wolf accent bead.
While there, check out Lund's leather works — most are over our $50 budget but very impressive.
Kathleen Allen covered the arts for the Star for more than 20 years.