The Summer Olympic Games begin this weekend in Tokyo after a year postponed due to the coronavirus pandemic.
Unless you are gymnast, runner or are participating in the games in any other capacity, seeing them in person is not an option. The Olympics are off-limits to spectators as COVID is still very much a thing in Tokyo.
But that doesn't mean you can't celebrate and experience Japanese culture right here in the Old Pueblo.
All over Tucson, there are Japanese businesses, restaurants, and clubs that can help connect us to this year's host country within our own desert landscape.
Otaku Nation
Otaku Nation provides the feel of Tokyo's popular Akihabara shopping district without requiring an 11-hour flight across the Pacific Ocean. Japanese pop culture is on full display in this midtown shop, which specializes in all manner of Japanese hobbies.
You can find models of your favorite anime characters, buildable Gundam Wing hobby kits, posters, art, clothing, card games and board games. The shop provides not only a place to buy your favorite Japanese items but a community for those with the otaku spirit, an obsession with certain aspects of Japanese pop culture.
Jeremy Daniel, the owner of Otaku Nation, said if an item is tangential to Japanese culture, he will carry it. Daniel opened the store five years ago on East Pima Street when he could not find the Japanese hobby goods he was searching for in Tucson. After moving into a larger location at the Broadway Village Shopping Center last spring, Otaku Nation now has a lot more room for inventory.
Whether you are just learning about the hit anime "Demon Slayer" or want to play a game of Cardfight Vanguard, Otaku Nation can provide that introduction.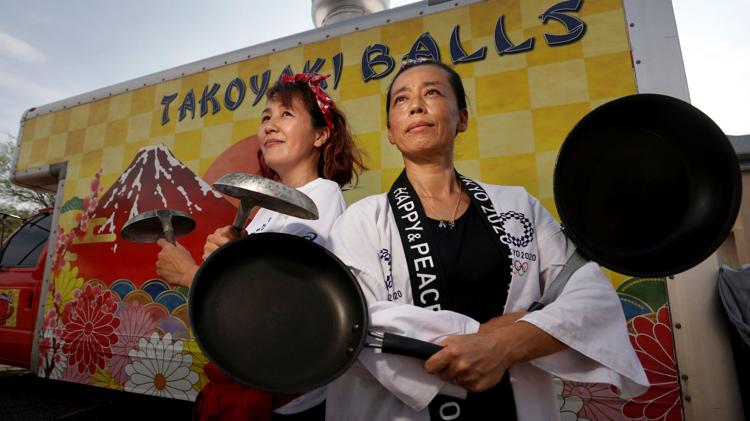 Takoyaki Balls
Homestyle Japanese cooking takes centerstage within the Takoyaki Balls food truck, a staple at community events and food truck roundups throughout the city. The truck goes beyond your more typical sushi or ramen dishes, by serving, among other options, octopus dumplings, a classic Japanese festival street food otherwise known as takoyaki.
Owner Tomomi Katz said that when the food truck began, there was some initial confusion between takoyaki, teriyaki, and taiyaki, a type of Japanese fish-shaped cake. But people have learned as the truck's popularity has grown. Katz said she wants her food truck to provide an introduction to takoyaki, a classic comfort food eaten in homes across Japan.
She added that it is in part about creating the nostalgia of being back in Japan. The menu brings back those memories.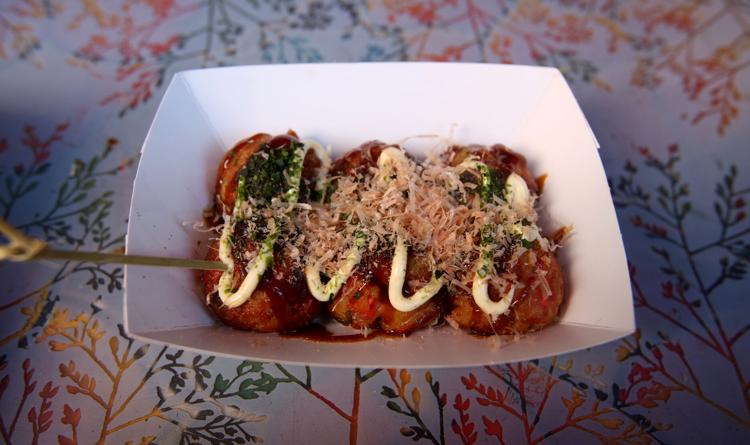 Inside the truck, a "dancing takoyaki machine" forms perfectly round, golden, octopus dumplings that are crisp on the outside and soft on the inside.
Katz's food truck also offers an array of other Japanese dishes, including Osaka-style okonomiyaki (Japanese pancake,) katsudon bowls (katsu pork with egg) and cold summer noodles.
Tucson Origami Club
The Tucson Origami Club is more than just lessons on how to make paper cranes. For 15 years, those with an interest in learning the art of folding paper have been meeting the first Saturday of each month at Dao's Tai Pan's, 446 N. Wilmot Road.
The club is made up of a tight-knit community of loyal members willing to share their love for origami with newcomers. Origami is an activity many people in Japan grow up doing, founder M. Craig said, and is a way to practice patience and concentration.
Craig said origami can also be a source for healing. After the 2011 Fukushima nuclear disaster, the club folded paper cranes in support of the Japanese people. Their cranes, about 100 or so, were then shipped to Japan to be put on display with other paper cranes from around the world.
The club is not only for those who want to practice origami as a way to learn more about Japanese culture. Participants can bond over a shared interest in Japan or turn something simple into something beautiful.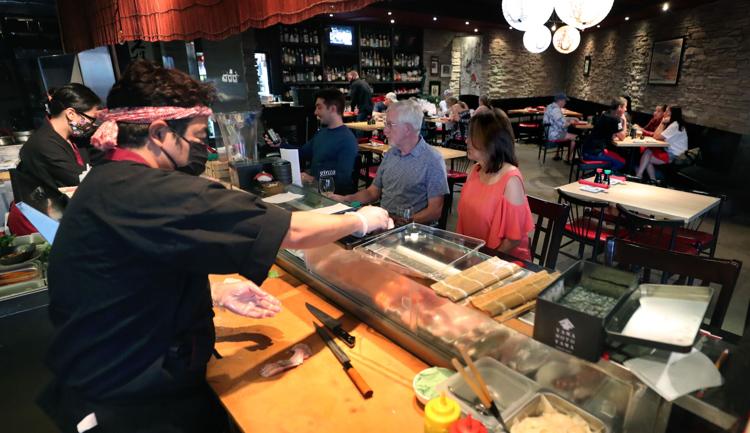 Ginza Sushi
Ginza is known for high-quality sushi, but don't overlook the restaurant's izakaya section when trying out this Japanese eatery on North Kolb Road.
Many are familiar with sushi, but izakaya is something completely different. The three characters that make up the word in Japanese stand for "stay," "alcohol" and "shop" — a classic style of Japanese restaurant where small dishes are served to complement drinking, not unlike tapas bars in Spain.
Owners Jun and Diana Arai recommend customers relax and take their time eating and drinking their way through the menu. Don't feel pressured to order everything at once. Izakayas are all about the constant flow of small dishes and a few drinks.
The menu includes a variety of izakaya-style dishes such as karage (fried chicken) and gyoza (dumplings).
At Ginza, classic omakase or "chef's choice" dining is also on the menu where the customer can suggest flavors and the budget.
The omakase option puts your meal in the hands of chef Jun Arai who crafts harmonious dishes meant to provide a path of discovery. Ginza has a philosophy of selling what is ordered that day to provide the freshest ingredients possible, such as their bluefin tuna, uni (sea urchin), or Japanese scallops.
Whether you are in the mood for a high-end sushi boat with fresh nigiri or a cold Sapporo beer while eating fried chicken, Ginza is the place to be.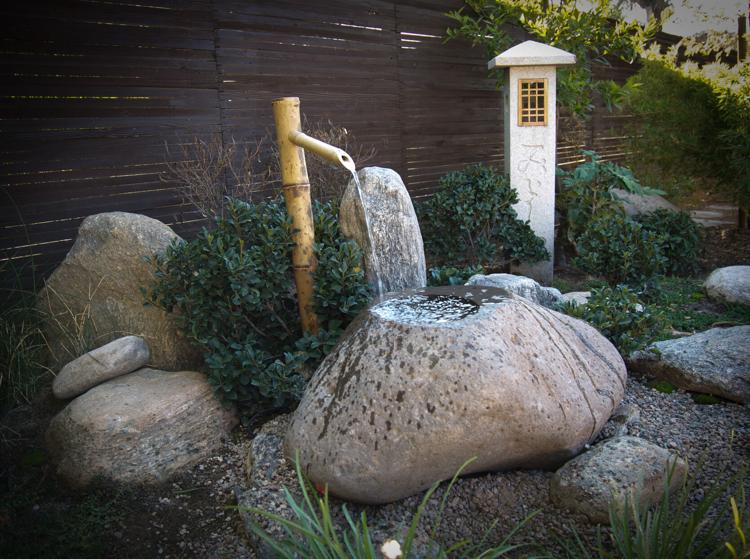 Yume Japanese Gardens
Located just south of the Tucson Botanical Gardens, the Yume Japanese Gardens of Tucson provides residents with the opportunity to explore eight types of Japanese gardens ranging from modern to zen to a koi pond.
Nature, architecture, culture and history collide to provide a Japanese cultural experience far away from the Kyoto gardens of Nanzen-ji or Ginkaku-ji. Yume Japanese Gardens is also home to a Japanese sukiya-style cottage that overlooks the zen garden.
When in Japan, you are rarely ever far from a temple, shrine or garden, and, in Tucson, you might be surprised how close you are to a Japanese garden right now.
Yume is not only about the landscaping and the feeling of walking through a traditional Japanese garden. It also features a museum and art gallery displaying traditional art work, kimonos and hanging scrolls.
This Tucson attraction is something you will have to celebrate after the Olympics end. The Tucson desert heat is a little bit of a different climate from Japan, and the gardens are closed for the summer. It reopens on Oct. 1.