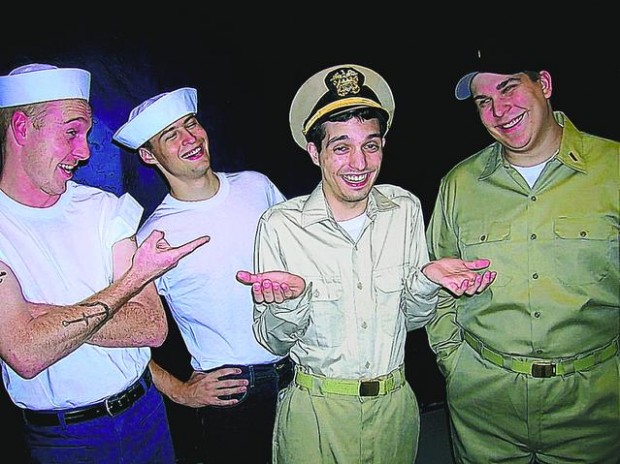 Top Hat Theatre Club has stayed true to its mission: It wants to entertain audiences, make them laugh.
Its next production, "Mister Roberts," should do just that.
The play, written by Tom Heggen and Josh Logan and directed by Nell Summers, is a comedy about the cast of characters aboard a cargo ship in the Pacific fleet during World War II. Sure, that doesn't sound so funny, but when you throw in a tyrannical captain, the lazy Ensign Pulver, idealistic Mister Roberts and a crew that seems game for just about anything, the laughs fly.
The cast includes Taylor Genovese as Mister Roberts, Jacob Brown as Ensign Pulver, James Gooden as Doc, and Bruce Bieszki as the Captain.
The play previews at 7:30 p.m. today and opens at 7:30 p.m. Saturday. Regular performances are 7:30 p.m. Fridays and Saturdays and 3 p.m. Sundays through Dec. 9. Tickets are $12 on preview night and $17 for regular performances. Discounts are available.
Top Hat is at 3110 E. Fort Lowell Road, 326-6800.