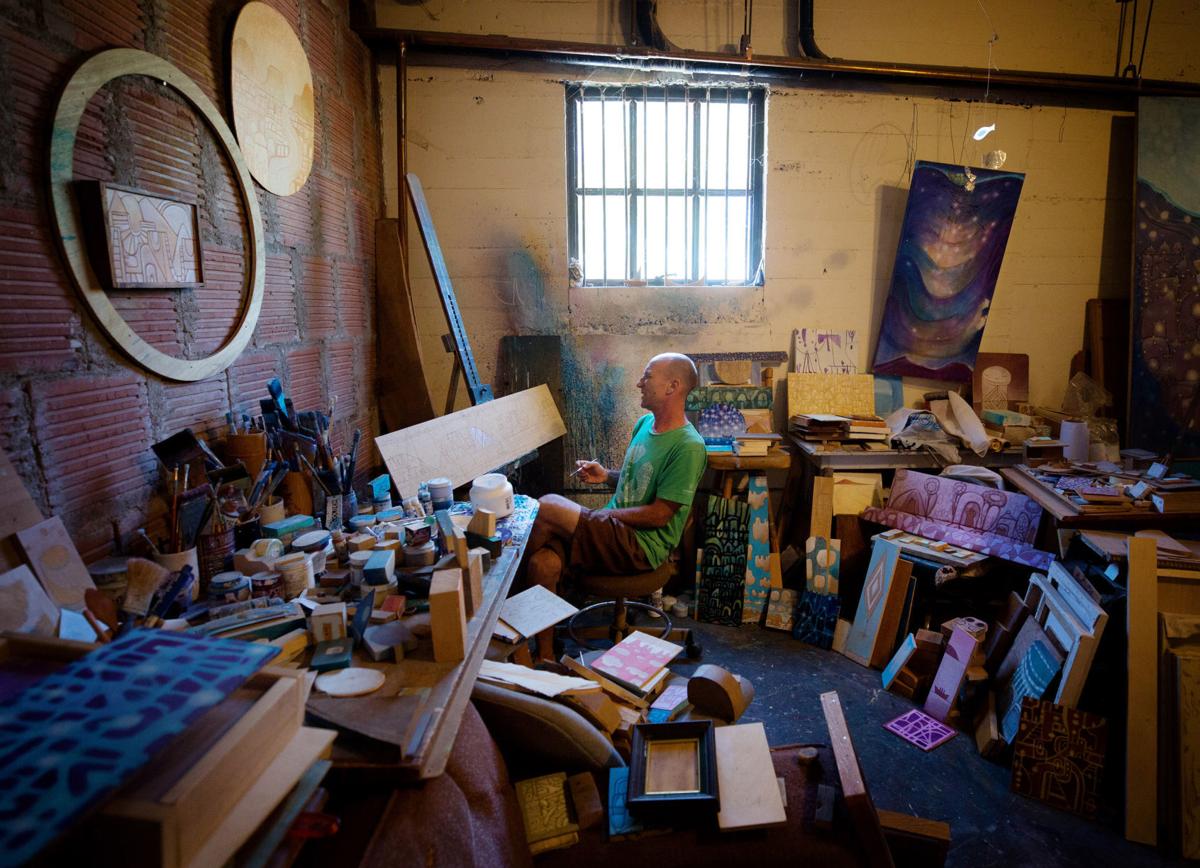 Gavin Troy graduated from Arizona State University in 1994 with a degree in intermedia, studying traditional forms of art and emerging practices. Troy says he was intimidated by the painting department and never picked up a paintbrush until after he graduated.
Troy has one window in his studio and sits by it to paint. His studio is filled with canvases, woodblocks and prints inside the Citizens Warehouse in downtown Tucson. Troy is known for making his own frames out of reclaimed wood and says all of the wood he uses is found. He will also paint on the wood. "It's neat to take something that was thrown away and give it new life," he says.
Troy has been a full-time artist for the past five years. He teaches art to kindergartners and first- and second-graders from Davis Elementary School at the Tucson Museum of Art.
To see more of his work go to @gavinhughtroy on Instagram.