This summer, the Arizona Daily Star is working to introduce you to Tucson's creative artists.
Sculptor Jesse Berlin, a native Tucsonan and a graduate of Tucson High, says he's been an artist his whole life – all 37 years of it.
Currently he's working out of a studio in northeast Tucson on pieces both big and small, figures and faces that might come from fevered dreams and have names like Denizen of the Uncanny Valley #2.
On his website Berlin describes his work as: ". . . hyper-realistic representations of uncanny and often surreal subject matter that is psychologically unnerving, organic, and anatomical, while simultaneously being both repellent and magnetic."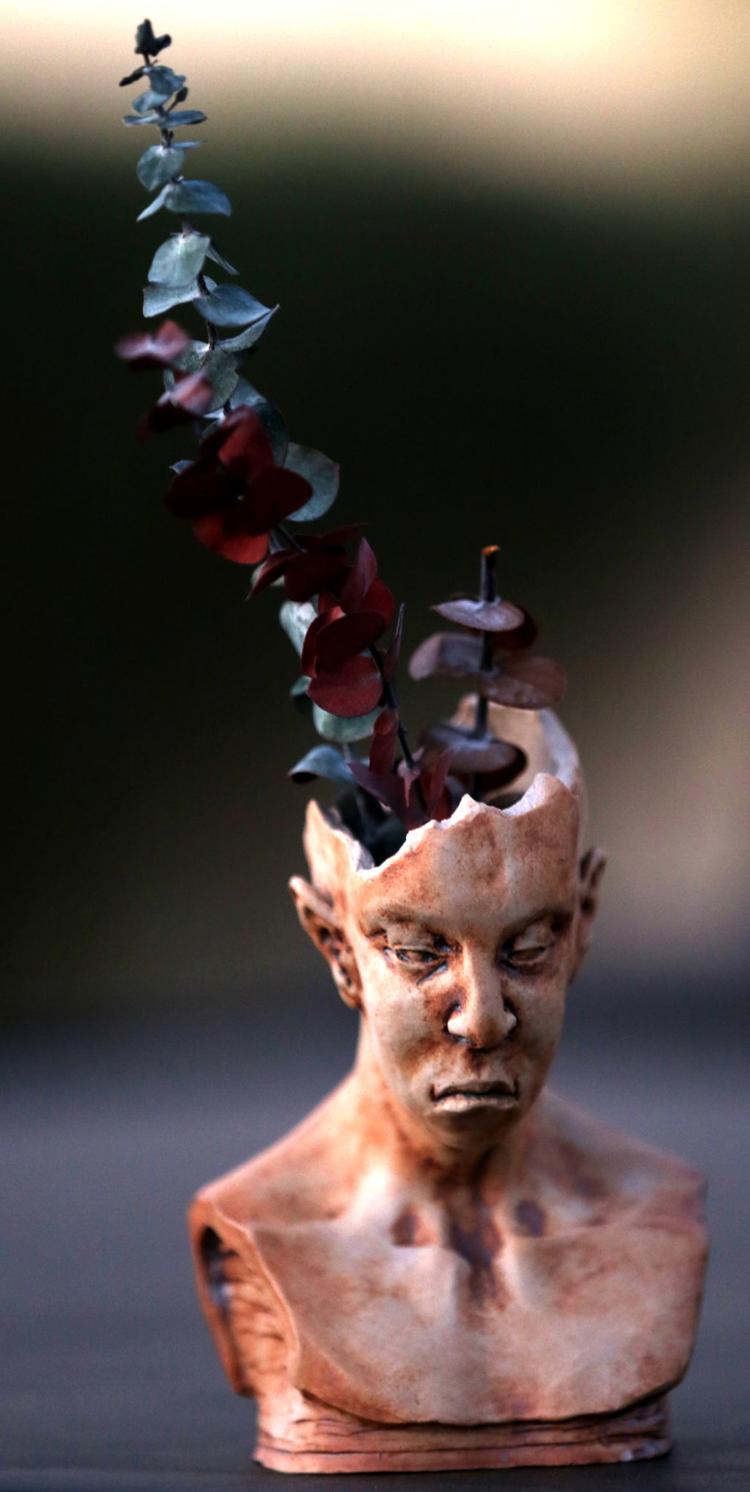 In addition to his formal education, a BFA from the School of the Art Institute of Chicago and an MFA from Southern Illinois University Carbondale, Berlin worked in prosthetics at the Bronx Veterans Administration Medical Center. He credits that experience with helping create a more lifelike feel from his works.
Berlin is currently the studio manager at Romero House Potters.