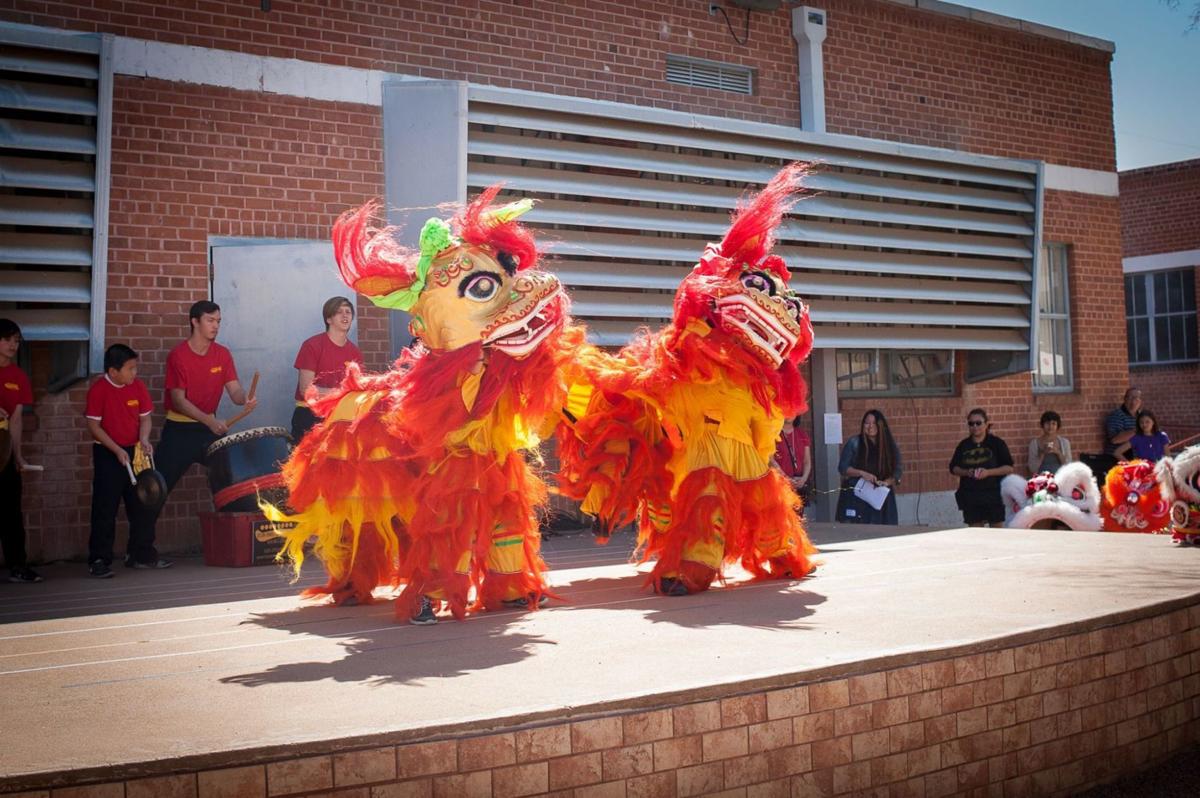 FESTIVALS, ECT
Odyssey Storytelling: "Sidekicks" — The Sea of Glass Center for the Arts, 330 E. Seventh St. Six storytellers share 10 minute personal stories on the theme: Sidekicks. 7-9 p.m. March 1. $10. 884-5063.
Neighborhood Flea Market — Historic San Pedro Chapel, 5230 E. Fort Lowell Road. Furniture, kitchenware, vintage items, rugs, artwork, jewelry, dishes, garden, glassware, pottery, linens and sporting goods. All sales benefit the Old Fort Lowell Live at Home Program and the Old Fort Lowell Neighborhood Association. 9 a.m.-3 p.m. March 2 and 3; 11 a.m.-3 p.m. March 4. Free. 323-2235.
Wild Wild West Steampunk Convention 7 — Old Tucson Studios, 201 S. Kinney Road. The largest Western-style Steampunk Convention in the United States. 10 a.m.-6 p.m. March 2-4. $41.  
Heritage Fair — Historic Canoa Ranch, 5375 S. I-19 Frontage Road, Green Valley. Exhibits, antiques and collectibles, Native American crafts, local foods, food vendors, musical and dance performances. 9 a.m.-3 p.m. March 3. Free. 724-5220.
Annual International Day Festival — International School of Tucson, 1701 E. Seneca St. Food from around the world, dance and music performances, jumping castle, train rides, cultural arts and crafts. 10 a.m.-2 p.m. March 3. Free. 406-0552.
Anniversary of The Weekly Arizonian — Tubac Presidio State Historic Park, One Burruel St. Join us for cake and a celebration of the 159th anniversary of Arizona's first newspaper. 11 a.m.-2 p.m. March 3. $5. 398-2252.
Animal Healing Fair and Blessing of the Animals — United Fellowship Chapel, 4718 E. Hawthorne St. Protection prayers, healing energy touch, massage, complimentary nail clipping, psychic readings, and messages from animals who have passed. Bring photos of deceased animals. Well-socialized dogs on leash welcome and bring something for pet to lie on, bring treats. Noon-2 p.m. March 3. $20. 603-0407.
Pet Pics for Patrick's — Barrio Brewing Co., 800 E 16th St. Bring your pup, props provided. Digital photo e-mailed to you. Noon-3 p.m. March 3. $15. 327-6088.
Boy Scout Troop 770 Dinner — McCulloch-Wagner American Legion Post 109 Family Home, 15921 S. Houghton Road, Corona de Tucson. Meatloaf dinner. Price includes dessert and beverage. Childs plate available. Proceeds send boys to summer camp and purchase supplies for troop. 5-7 p.m. 5-7 p.m. March 3. $9. 762-5652.
Tucson Metaphysics Fair — Best Western Inn Suites Foothills, 6201 N. Oracle Road. Psychic readers, mediums, angelic readings, aura photos, Reiki and spiritual healings, astrology, numerology, tarot, palmistry, vendors. Various prices for readings and healings. 9 a.m.-4 p.m. March 4. Free. 579-8930.
Tucson Girls Chorus Duets and Dinner — Jewish Community Center, 3800 E. River Road. Dinner, raffle, live auction, duets with the Advanced Chorus and members of the Tucson community. 4:30-8 p.m. March 4. $100. 577-6064.
Yappy Hour — Noble Hops, 1335 W. Lambert Lane, Oro Valley. Dr. Devey will mingle and answer questions about pet health. Meet an adoptable dog. 10% of net sales will benefit savethesaveable.com, an initiative of No Kill Pima County. 6-8 p.m. March 5. $12. 477-7401.
Lasagna Dinner — McCulloch-Wagner American Legion Post 109 Family Home, 15921 S. Houghton Road, Corona de Tucson. Lasagna dinner, salad, homemade cobbler and beverage. Proceeds benefit community and veterans. 5-7 p.m. March 9. $9. 762-5652.