For more than 3,000 years, young women in India have been dedicating major portions of their lives to learning and performing sets of very specific dances in the classical Bharatanaatiyam tradition. A form of divine worship, this tradition originated in the temples of South India.
Recently, it was 16-year-old Meena Ravishankar's time to train her mind and body in this devout discipline. For 10 years, the Tucson teen has been learning these movements, starting as a kindergartner shortly after moving here from Chicago with her parents. Now she is a junior at University High School.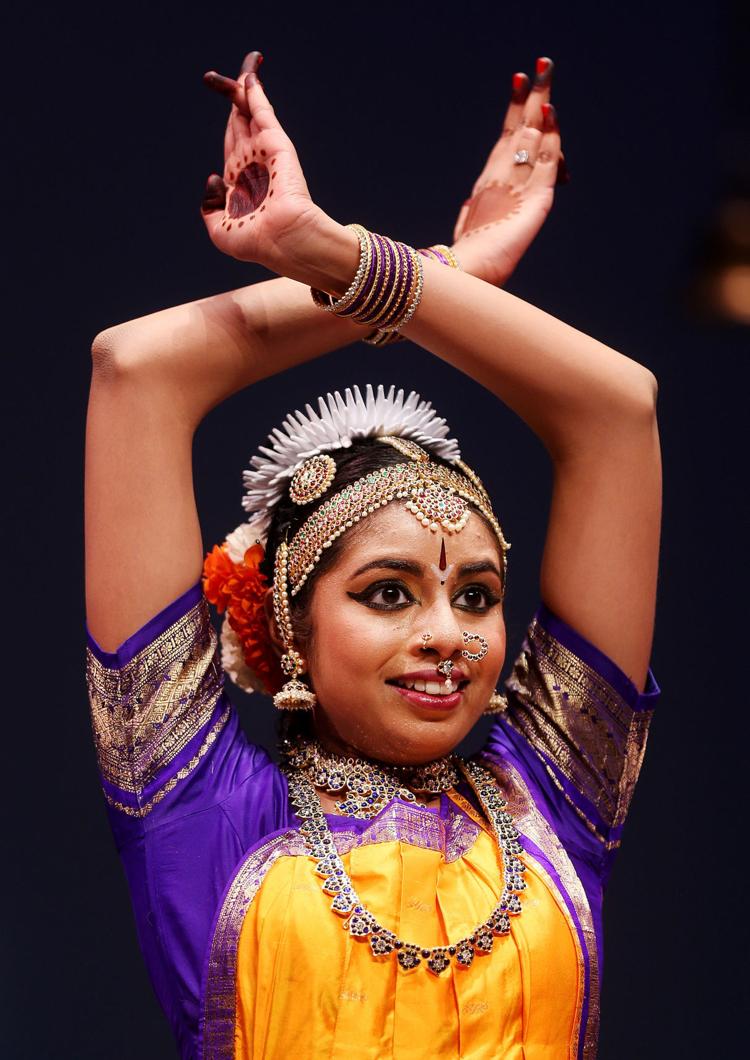 "They started me in a folk dancing school when I was 5, just learning basic steps," she said. "We changed to Bharatanaatiyam when my present teacher, Kalashri Asha Gopal, opened a school here. She has been teaching Bharatanaatiyam in Phoenix for 37 years.
"When I started it was just something to do," Ravishankar continued. "Then maybe around age 9, I began to see how much more there was to Bharatanaatiyam."
Gopal's teaching and dancing have received honors from Mumbai to London to Arizona. In 2016, her dedication to teaching was recognized by the Guinness Book of World Records – over 35 years she has successfully prepared 200 students for their arangetram, more than any other teacher in the world.
For the past year Ravishankar has been preparing for her own arangetram, a ceremony proving she is ready to be a soloist in Bharatanaatiyam.
"Getting serious," as she calls it. "I am my teacher's 211th arangetram," she added proudly. "The arangetram is a very important achievement. Sort of a graduation event. I am the first one in my family to do it."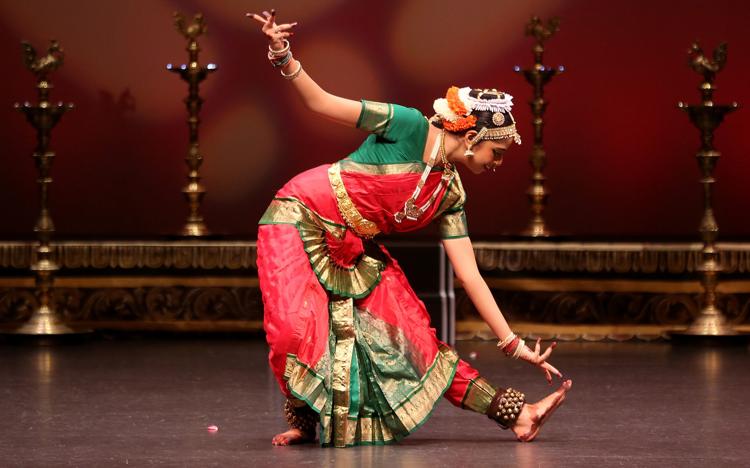 In the classical Indian dance world, Bharatanaatiyam is known as the dance of mind and soul, an attempt to embody the divine beauty and charm that exist in heaven.
Ravishankar's preparation centers on dedicated study in the exact movements and deeper Bharatanaatiyam meaning of nine specific dances for expressing laughter (haasya), dislike (bheebatsya), love (shringaara), bravery (veera), compassion (karuna), anger (raudra), wonder (adhbhuta), peace (shantha) and fear (bhayaanaka). It takes approximately three hours to perform.
Mastering these expressions using intricate gestures of fingertips, hands, arms, shoulders, eyes, face and head in time with complicated variations of steps and leg movements was required before she could present her arangetram.
"This is the first time I have ever been allowed to perform solo dances on stage. Before, I could only dance in groups," said Ravishankar.
A singular achievement for sure. She explained that in Indian culture the importance of all the necessary preparations made this milepost ceremony almost like a wedding, "but without the husband."
Ravishankar's own arangetram was held in July in the Proscenium Theater on the West Campus of Pima Community College. Hundreds of friends and relatives filled the theater. They came here from India, from London and several cities in the United States to see her lifetime event.
"Yes, I probably knew everyone there. Many are relatives. Some were friends of my parents," she added, smiling. "I used to sell them Girl Scout cookies."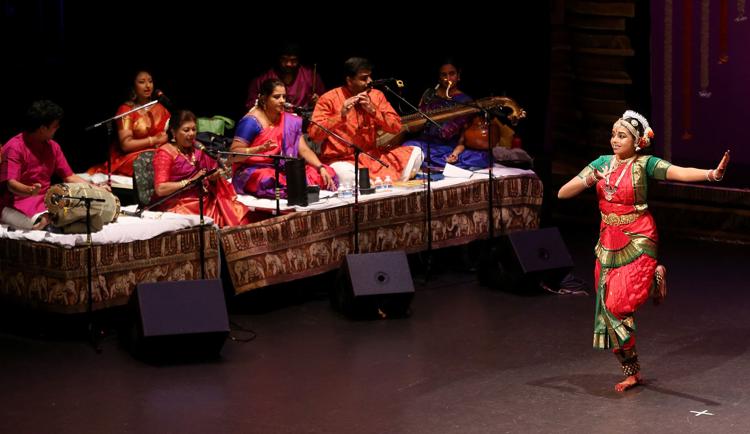 Sitting at one side of the Proscenium's vast stage was a brightly dressed classical Indian ensemble of five musicians. An altar structure was on the opposite side. Each of the nine pieces was given a formal introduction. There were no other dancers.
Ravishankar's performance was filled with a presence and precision that became transforming. The brilliant colors of her three swirling costumes, those varied classical Indian beats, and always the dancer in the center, serenely in control.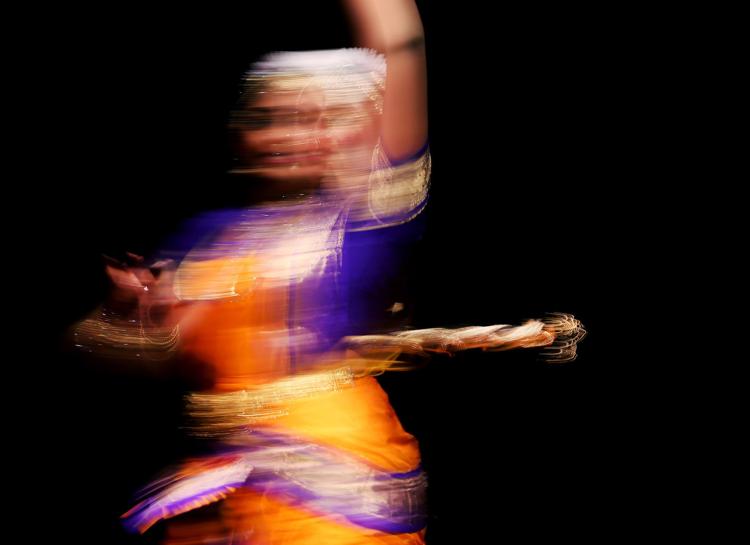 "Building up my stamina was very important," Ravishankar said. The hours of daily practice were complimented by additional hours of exercise, time on the treadmill and "yoga, plus lots of stretching."
But even celebrated as it was, Ravishankar's arangetram like every graduation, doesn't mark the end of anything.
"There is so much more to learn," she says. "Over the years I have grown to truly love Bharatanaatiyam, learning so much about my culture and religion. This is only the beginning."