Ramon Jaurigue's name isn't mentioned in any histories about the Pascua Yaqui Tribe, but the Tucson native and World War II veteran played a key role in getting the tribe federal recognition.
Jaurigue's great-grandson, Henry Barajas, hopes his comic book changes that.
Barajas's graphic novel "La Voz De M.A.Y.O. Tata Rambo" is set to be released in November by Top Cow, an imprint of Image Comics. It retraces the role his great-grandfather — the family nicknamed him Tata Rambo because of the stories he told from the war — played in organizing the Mexican, American, Yaqui and Others group that successfully lobbied for the Pascua Yaqui's federal tribal recognition.
Barajas spent several years researching his great-grandfather and the campaign, compiling an oral history based on conversations with Jaurigue, politicians and survivors, and cobbling together every document he could find including newsletters Jaurigue had saved.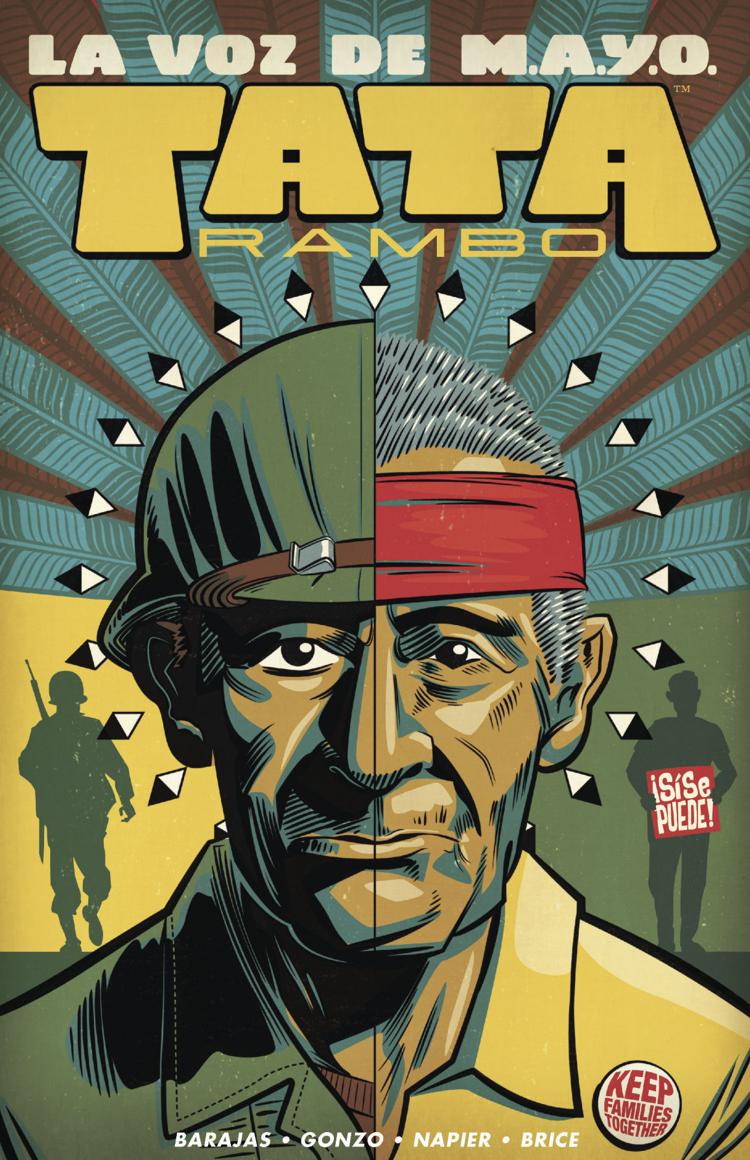 He launched a Kickstarter crowd-sourcing campaign last fall to raise $7,000 to publish the first installment of the book; he ended the campaign with $8,375. A second campaign to cover the release of the completed book is six days and roughly $2,500 from the $7,800 goal. Barajas said the money will pay illustrator Jason "Gonzo" Gonzales, editor Claire Napier and cover illustrator Eva Cabrera, as well as cover printing and shipping costs.
The second half of the book also explores Barajas's history, from his childhood spent on Tucson's south side to his stand-up comedy career nurtured at Laffs Comedy Caffe under the tutelage of his mentor Gary "Hoodie" Hood, who died in 2016. Barajas, 30, gave up standup when he moved to Los Angeles several years ago to pursue a career in comic book publishing with Top Cow, where he is an operations director in charge of organizing events including comic-cons.
The first installment of "La Voz De M.A.Y.O. Tata Rambo," which is available digitally through gumroad.com, introduces us to Jaurigue, a first-generation Tucson native who returned home after the war, married a Pascua Yaqui girl and lived in Old Pascua, a settlement along the Santa Cruz River on West Grant Road. When the federal government stepped in during the early 1960s with plans to extend Interstate 10 through Tucson, the land the Pascua Yaquis occupied was in the direct path. That's when Jaurigue and a group of Yaqui activists formed M.A.Y.O. and began lobbying to save their land.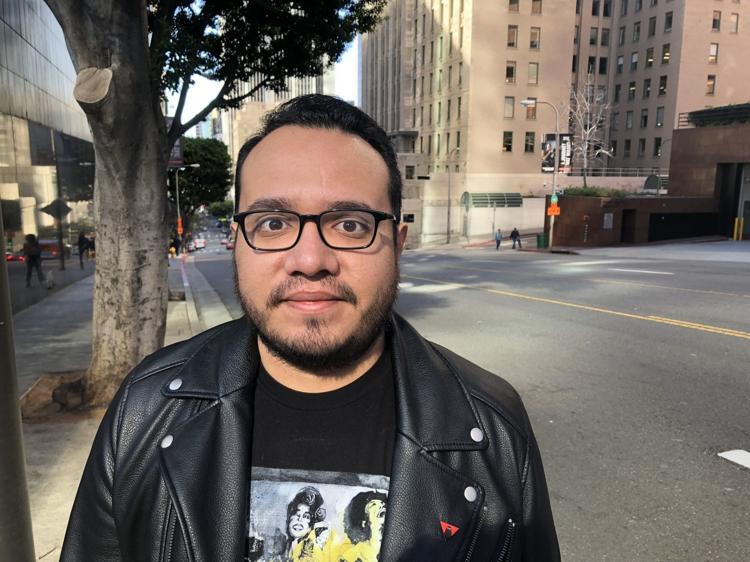 It was a futile effort in the end, but after recruiting Congressman Morris K. Udall to their cause, the federal government deeded the Pascua Yaqui Tribe 202 acres on Tucson's far west side, which is now home to nearly 3,500 tribal members and two tribe-run casinos.
The Pascua Yaqui Tribe, which still maintains a foothold in Old Pascua, was federally recognized by Congress as a sovereign tribe in 1978.
"If it weren't for the 1978 hearings, then there wouldn't be the casino or the now thriving New Pascua," said Barajas, a former Arizona Daily Star writer.
Barajas initially conceived his book as a long-form narrative, but after reading Congressman John Lewis's autobiography "March," written as a graphic novel trilogy, something clicked.
"I have always been in the comic-book industry and I kind of had an a-ha moment that I should do this as a comic book," he said.
Barajas said he hopes his book gives his great-grandfather and others involved with the M.A.Y.O. the recognition they deserve while delivering a message to "people that look like me to know that we can't be forgotten."
"We need more Latinx heroes," he said.
Barajas also has partnered with Cream Design and Print in Tucson to create Sí Se Puede (yes we can) shirts.