Between them, Marana couple Bryan and Alexis "Ali" Castillo have more than 700,000 followers on Instagram.
And between them, they generate an annual six-figure income as social-media influencers.
And they are among Tucson's largest social-media influencers cultivating a national following from the anonymity of the Old Pueblo.
Social-media influencing has been the couple's full-time job for the past several years. Think of it as modern-day advertising, where companies pay people with large numbers of social-media followers to tag them in their posts, or, in the case of Ali Castillo, to wear their designer clothes, jewelry and makeup and have her photographer husband create glossy magazine-worthy fashion images.
Every time she posts one of the photos on her Instagram and tags the client, she gets paid.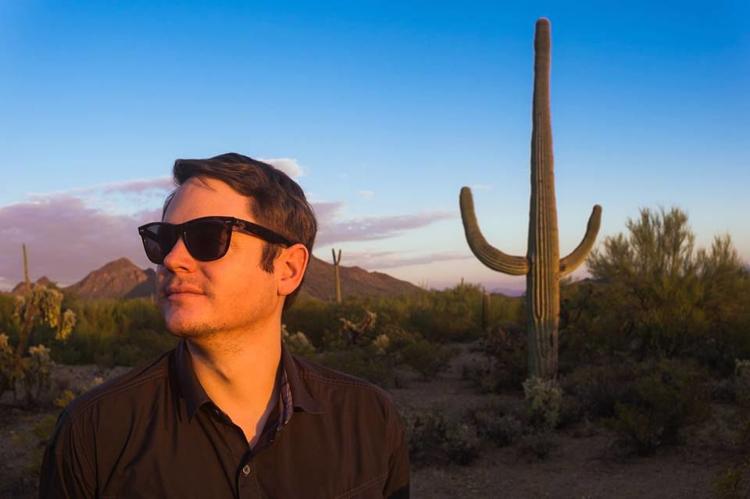 Tucson photographer Sean Parker is just beginning to monetize his Instagram page, where he posts stunning time-lapse photos of brilliant sunsets, storms rolling in and moonscapes for his 105,000 followers.
He regularly tags camera and photo equipment sellers and manufacturers in his posts and they repay him with free equipment including lenses, cameras, tripods and filters. He also charges from $200 to several thousand dollars for mentions and tags.
"I used to do it all for free, but there's value in my Instagram so I try to charge as much as I can," he said.
Surprisingly, Tucson boasts a handful of social-media influencers, from the pioneer Jessica Northey-Shaw, who was a trailblazer in the country music world with credits that include helping Garth Brooks launch his social-media footprint, to Tucson chef Richard Knott, who in just over a year has built his Instagram following to over 91,000.
His Instagram is filled with drool-worthy depictions of dishes he creates for the Tucson restaurant he helms at Radisson Suites on East Speedway. The hotel will soon change flags and become an Embassy Suites by Hilton that will feature a more upscale restaurant.
"I do it for a hobby, something to keep me busy," he said. "It's a good hobby for me, and it's turned out to blow up."
Knott already has an endorsement deal with Chefwear, which makes a line of chef's pants, shoes and jackets, and has generated catering gigs from people who follow him. He also is exploring ways to monetize his posts.
The lure of Instagram also enticed Knott's executive sous chef Greg Greenfield, who jumped into the platform last March.
"I somehow have this following that I never thought I'd have a couple years ago, so why stop? Keep going," said Greenfield.
After posting more than 265 photos of his plates in his first year, Greenfield has amassed 48,300 followers and has aligned with the Japanese knife maker Kamikoto, which supplies him with free knives.
Most of Tucson's social-media influencers fall into the category of micro-influencers, folks with just a fraction of the followers of macro influencers named Kardashian or Jenner. But their followers tend to be more loyal and genuinely interested in what they have to say, which makes them an attractive sell for companies wanting to reach a particular audience.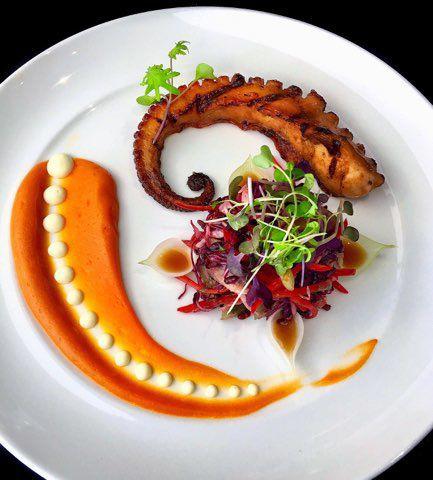 And for the most part, none of their tens of thousands of followers have a clue that they are living in Tucson.
"There's got to be even more (social-media influencers) than we know about because Tucson is cool; that's why we're here," said Northey-Shaw, who cultivated her following for years before anyone knew where she lived.
KICKING THE 9-TO-5
Inc. magazine's 2019 social-media influencer forecast shows that Instagram will continue gaining traction in 2019, with companies throwing their advertising dollars to influencers as a way to not only get out their message but to do so in a way that audiences find believable. Clicking through an Instagram story has a more personal and lasting impact, companies told the magazine.
"It makes much more sense for companies … because it's a real person versus this fashion model that people feel they can't relate to," said Castillo. "I'm somebody who lives in Tucson right down the street from somebody else."
Castillo, 28, tiptoed into Instagram several years ago, mostly posting her own fashion-centric photos taken by her husband.
"I started out by just posting styled looks on Instagram," she recalled, and then fashion designers and retailers started reaching out to her, asking her to endorse their lines and pose in their designs.
She had 40,000 to 50,000 followers when she decided to quit her day job at her alma mater University of Arizona in January 2018 and turn her passion for fashion and social media into a full-time job; her number of followers has since nearly doubled along with the list of companies hiring her to promote their goods, including L'Oréal, Lulus, Paul Hewitt, Sally Beauty, Rue21, Cotton On, Poshmark, Herbal Essences, Ultimate Ears, Fossil, The Sak, KeVita, DIFF Eyewear, Aquaphor, Backcountry, Bliss and Magnum Ice Cream.
Her 31-year-old photographer husband also worked for the UA, but after dabbling in social media and watching his following swell into the hundreds of thousands, he left the traditional work world in October 2016. His clients include Acura, T-Mobile, Jaguar, Lexar, LG, DJI, Movado, Coach, Apple Music, Michael Kors, Travel Alberta, Dropbox, Adobe Photoshop, Bank of America, Mazda, Daniel Wellington, Bose and Amazon Publishing.
Both are now full-time social-media influencers, and Castillo is quick to note it is a full-time job: she figures she and her husband spend at least eight hours a day maintaining and uploading content on Instagram, creating content including setting up and executing photo shoots, and working with clients.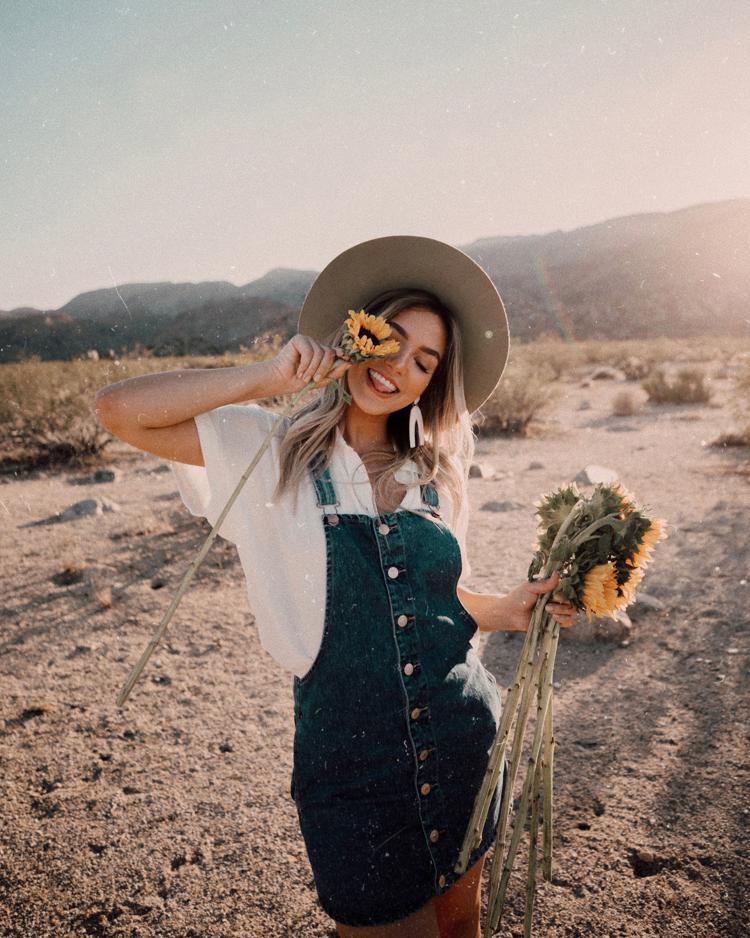 "Most days we work harder than we have ever worked at a 9-to-5," she said. "But it's so rewarding because even the monotonous menial work we do is still way, way more enjoyable than what we were doing before."
Parker spends at least three hours of his day on Instagram, from answering messages and responding to comments on his posts, to uploading new content. He is not a full-time influencer; he's a full-time photographer who will "hike and stay up all night for two days" just to get the perfect shot that he will post on his Instagram. But Instagram has become a big part of that job.
Parker, 31, specializes in time-lapse photography. The Prescott native, who dropped out of community college and landed a pretty decent job in information technology, picked up photography seven years ago as a hobby. He never took a class; everything he learned was by trial and error using a friend's camera.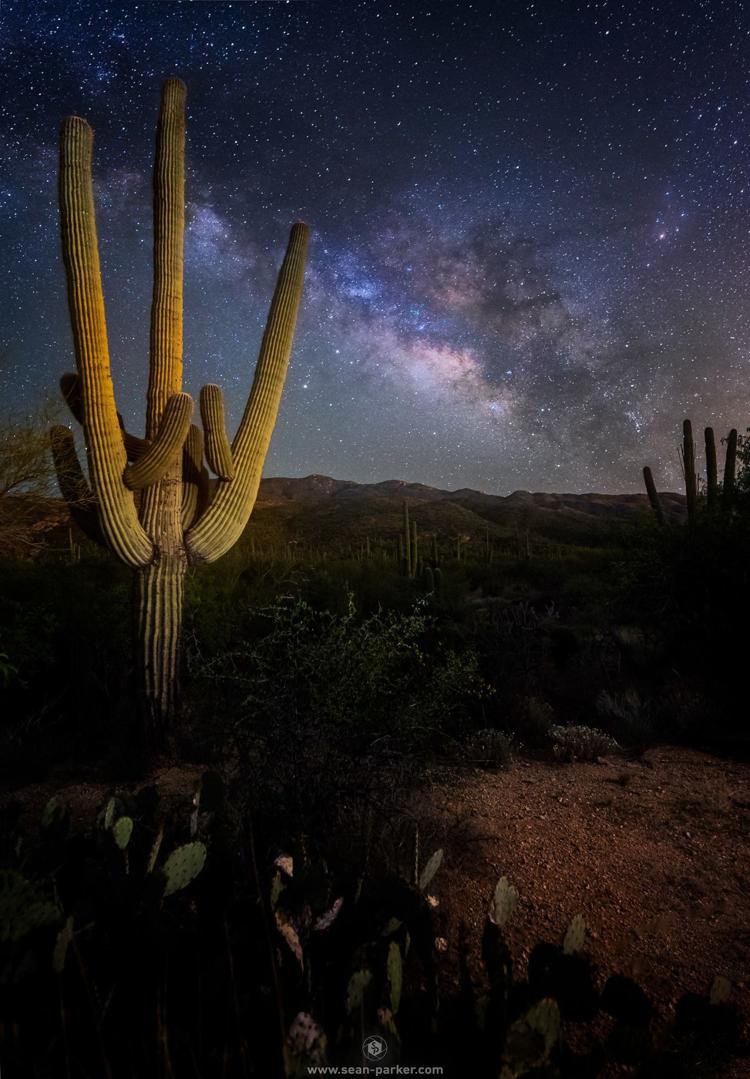 When he saved up enough money, he bought his own gear. He read books, looked at pictures and with every outing started to figure it out.
He started posting his pictures on Facebook and Twitter and attracted buyers, from private citizens to advertising agencies. The Smithsonian was his first big sale.
He set up a table at the Fourth Avenue Street Fair and more people bought.
When Facebook started to become more of a platform for political discourse and distaste, he stumbled onto Instagram. He created an account and started posting pictures. A couple years later, around 2014, he started focusing more on the platform and saw his base grow; he's now at 105,000 followers, all of them generated the old-fashioned way through hashtags and social-media networking. And before long he started getting freelance job referrals, including a commercial gig with the appliance giant LG that sent him to Iceland, all expenses paid, several times for a photo shoot.
"That was the coolest and the best paying job," he recalled.
Earlier this month, he did a shoot on Lake Powell; in addition to his fee, the client put Parker up on a houseboat and paid all of his expenses to get one photo.
Being Insta-famous in the photo niche also has helped him fill his photo workshop series and sell his photos in a variety of mediums, from prints framed and unframed, to postcards and T-shirts. Prices start at $12 and can go into the thousands.
JUST GETTING STARTED
Rich Knott keeps a notepad and pen on his nightstand. He dreams in recipes; ingredients pop into his subconscious. He sees plates with perfectly seared meats, roasted or grilled vegetables and fluffy slopes of whipped starches circled with swirls of orange and green and purple coulis.
"I'm at the point right now where I just wake up and draw something," said the 49-year-old father of five who grew up in Illinois and moved to Tucson when he was 17.
Those drawings are the rough drafts of plates that end up on his Instagram, prepared from his Tucson kitchen or in the restaurant, sometimes with an assist from Greenfield.
Some of those dishes end up on the restaurant's menu, but mostly they are creative sidetracks that reminded him of his days working in the kitchen at the long-closed upscale restaurant Anthony's in the Catalinas.
Anthony's was his second cooking job after spending six years at Viscount Suite Hotel under the tutelage of chef Bruce Rogers. He was hired as a prep cook and butcher but within six months was named executive chef by default after a shake-up in the iconic restaurant's kitchen.
"I remember calling Bruce Rogers and saying, 'I'm the executive chef.' He was like 'what?'" Knott said.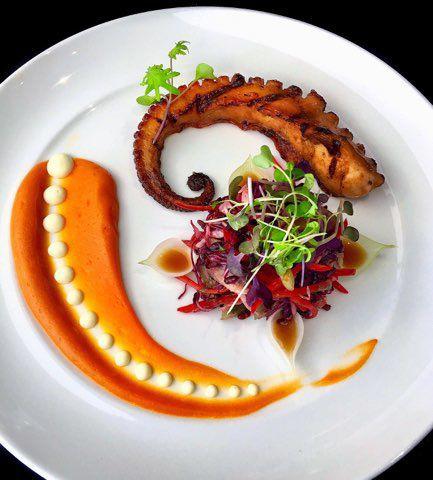 Knott suddenly found himself in charge of a kitchen crew that had years on him in both experience and age. So he tried to close the gap by spending hours in Bookmans thumbing through cookbooks to learn about ingredients and techniques. Back in the kitchen, he drew inspiration from the institutional knowledge around him.
"They all knew more than me and they would mess with me and ask questions. And I would say 'I don't know it but I will learn,'" said Knott, whose culinary journey also led him to the upscale Italian restaurant Gavi before he came to the Radisson three years ago.
His foray into Instagram came after he dabbled in Facebook, posting photos of plates — some of them created as guideposts for his kitchen staff whenever he added a new menu item or created a chef's special — that regularly got upward of a thousand likes from culinary-centered groups.
He migrated to Instagram about 16 months ago and from his early posts, he started gathering a following among foodies. When he started tagging big chef groups including Chef's Roll with nearly 600,000 followers, his popularity started steadily climbing, and so did the opportunities to monetize his page.
Chefswear came in with the swag and he's picked up catering gigs, which has led him to begin exploring other opportunities, all of which has turned his Instagramming into a part-time job. Knott spends a few hours a week responding to comments on his posts, answering private messages and uploading new content to keep the profile fresh.
"I think it's just being consistent and posting food and just sticking to the subject," he said. "I feel that you just have to be personable and show your face once in a while. If somebody says great-looking plate, chef, I say, 'Hey, thank you.'"
"Posting on Instagram is so amazing because I can reach out to people all over the world. I'm messaging people from everywhere," Knott added.
The 31-year-old Greenfield, who attended the culinary program at Pima Community College and has worked with Knott for several years, views the four or five hours a week he spends on Instagram as furthering his culinary education.
"We all feed off of each other and message each other and share things. I see new food. I see new chefs. It's like going to culinary school all over again and I'm learning new things every day," he said.
Greenfield, a Tucson native and Santa Rita High School alum, isn't thinking too long and hard about making money from his Instagram. It's more about inspiring people and being inspired.
"Honestly I was just doing it for fun and I thought I would have stopped by now," he said. "But now I've touched so many people I don't want to stop."
Contact reporter Cathalena E. Burch at cburch@tucson.com or 573-4642. On Twitter @Starburch. Star reporter Gloria Knott contributed to this story.