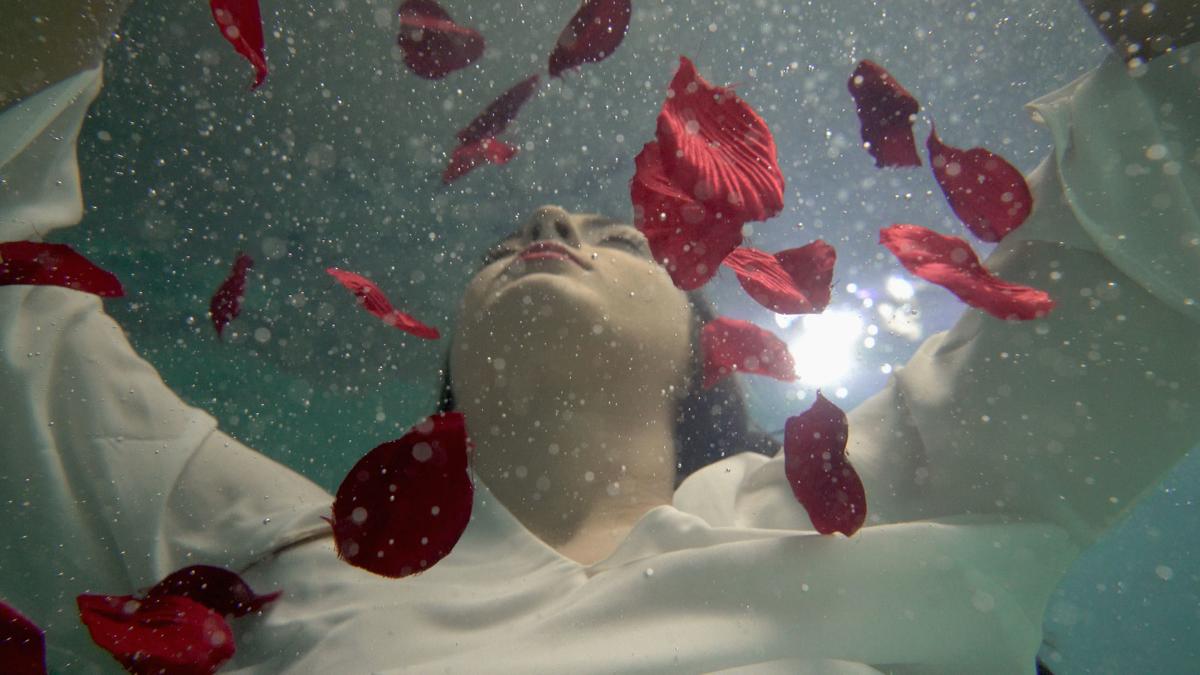 Dive into an unforgiving underwater world in "Numb" or uncover dark sorority secrets in "Delta Mu Nu." There's something for any film fanatic.
The annual "I Dream in Widescreen" screening returns this Saturday, April 28, at 7 p.m. at the Fox Tucson Theatre. The event showcases students' bachelor of fine arts thesis films from the University of Arizona Schools of Theatre, Film and Television.
The graduating filmmakers will compete for over $6,000 worth of awards including cash prizes, gift certificates, software and studio credit. Through the help of several sponsors, there are a total of nine awards up for grabs, including for acting, production design, cinematography and screenwriting.
The jurors for this year's event include Marissa Devins, who works for the United Talent Agency, Los Angeles Times film critic Katie Walsh and Joseph T. Garrity, senior filmmaker-in-residence in production design at The American Film Institute Conservatory.
Several alums have had films premiere at film festivals around the world, including 2017 graduate Isabelle Smith, whose film "Kiss" appeared at the Culver City Film Festival in Los Angeles. She now works as a commercials coordinator for Anonymous Content in L.A.
After producing an animated film, 2016 graduate Bryan McAdams got a job at Dreamworks Animations, also in L.A.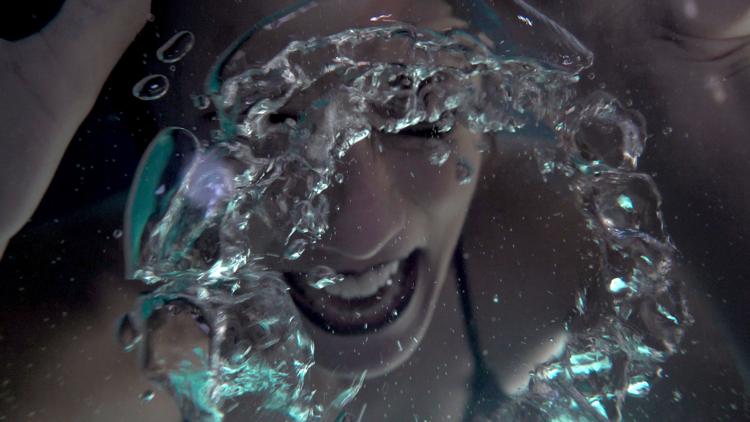 Three of the films being showcased are:
Christina Close's ambitious film "Numb" was shot entirely underwater.
Close, 21, was obsessed with cameras growing up. In high school, she took a broadcast journalism class, which piqued her interest in editing and filmmaking.
She's always loved being in the water and studied marine biology abroad. "I did little GoPro videos while we would snorkel every day, and I just loved how movement looks in the water because it's through a different medium — instead of air it's water."
Close is an intern at Monsoon Production Services, where she borrowed a small 4K camera with pressurized protection so she could shoot underwater. She says they took every safety precaution possible because working underwater is unpredictable. The actress wasn't scuba-certified, so they had to carefully time each shot.
After searching for pools around town, Close found a practice pool that is 4 to 8 feet deep at The Dive Shop on Prince Road, where they specialize in scuba diving.
"My film is inspired by nightmares, and I kind of wanted to do a duality piece," she says. She did a contrasting light and dark setting. The dark setting represents how nightmares can look and feel suffocating.
The light setting represents the actress as she's sleeping in reality. She drew inspiration from Snow White and emphasized royal blues and deep reds. "So she's struggling, and she's asleep having these nightmares but it looks beautiful on the outside," Close says.
After graduation, Close is moving to L.A. and hopes to work for an underwater tank studio. "Hopefully in five years, I would see myself in L.A. or maybe even traveling, and just doing any underwater shoot I can get my hands on," she says.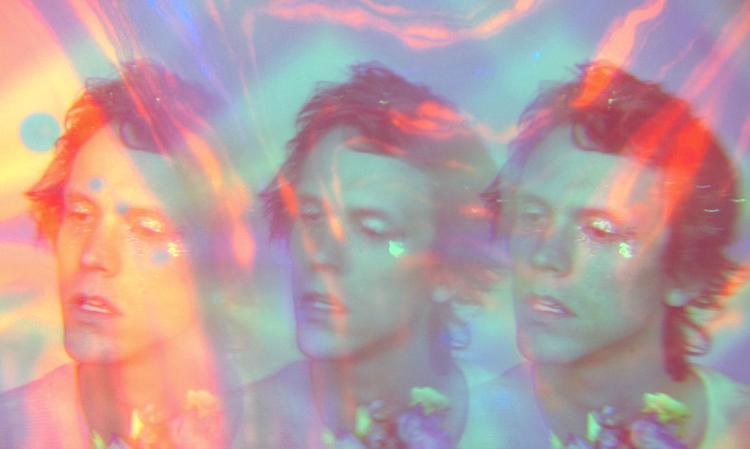 Delve into the hyper pink, psychedelic synth-pop world of Christine Greer's "ice cream cake," featuring music from local band Tropical Beach.
Greer, 21, is inspired by contemporary art and overtly stylized films. Her favorite director is Stanley Kubrick, whose "A Clockwork Orange" film influenced her style in this music video.
She describes her aesthetic as repulsive but cute, a Japanese style known as kimo-kawaii."My goal was to use cuteness to such an excessive degree that it becomes disturbing," Greer says. "I don't think that my strengths are writing and directing, but rather I like the visual side of filmmaking."
Originally, Greer was going to do an experimental film, but decided to make a music video instead, alongside her boyfriend's band. "It'll be nice to work on something else and close the chapter on this," she says. She wants to continue her work with local bands and music video production.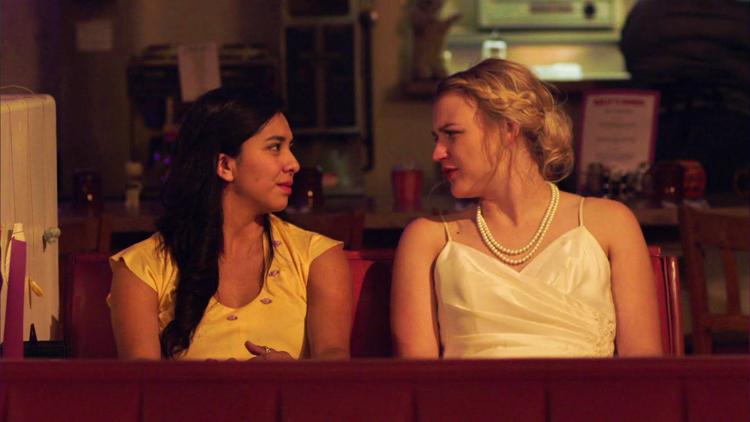 Growing up, Destiny Moreno found herself through the stories she'd watch on the big screen. However, as she grew older she discovered how underrepresented and underappreciated the LGBT+ community was within the film industry.
Moreno, 22, discovered her passion for filmmaking after taking a class her freshman year at Mountain View High School. She got the idea after an LGBT character was killed off in the hit CW show "The 100."
"I know the bury-your-gays trope was really popular when I wrote the story, and I just wanted something happy and fun and romantic that every other straight couple gets," Moreno says."I really wanted people to just be like, 'This is what the pure love story looks like and it's also a plus that they're two women.'"
Moreno is inspired by James Cameron, who engulfs his audience in the story no matter what, something she'd like to emulate in future projects. Moreno shot at night to provide stunning dark and neon contrasts.
One of the biggest production challenges was when one of the actresses couldn't use the wedding dress they shot with in October, so Moreno had to run to Walmart at 5 a.m. to find a similar dress. Then, one of her production designers cut the dress up to make it look like the original.
Moreno says she's moving to Canada after graduation to work in production.