If you didn't know it was there, you would likely drive right past Mi Casa, one of Benson's hidden culinary gems.
The quaint little restaurant is located in a small, non-descript building that was once an herb shop.
Inside the small kitchen, Santa Sutton keeps busy whipping up local favorites such as enchiladas banderas with red, green and house-made sauces and filled with cheese, chicken and steak, while her husband, Andy, greets the regulars.
You might never guess by looking at it, but Mi Casa has earned five out of five stars on Trip Advisor and Yelp and is the first place that residents guide out-of-town visitors.
Its all about "preserving the art of old-school Mexican recipes" says Santa. "It's all about the love," says Andy.
It is one of the reasons you might want to sneak out of Tucson and head to the small city, about 30 minutes from Vail east on Interstate 10.
To make it extra special, take Amtrak. Heres's the 411 on a quick Benson escape.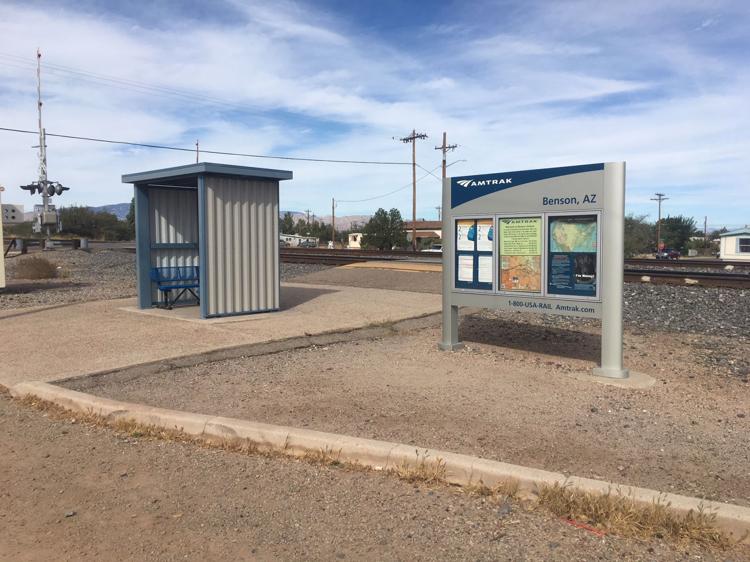 Tucson to Benson: Mondays, Thursdays and Saturdays. The train leaves the historic Tucson train depot, 400 N. Toole Ave. downtown, at 9:15 a.m. and arrives in Benson, at 105 E. Fourth St., at 10:15 a.m.
Tucson Amtrak: 400 N. Toole Ave, Tucson. 623-4442.
Benson to Tucson: Sunday, Tuesdays and Thursdays leaving at 6:15 p.m. and arriving at 7:45 p.m.
Cost: $12-$24; children age 2 and under on your lap are free, half-price if sitting in a seat.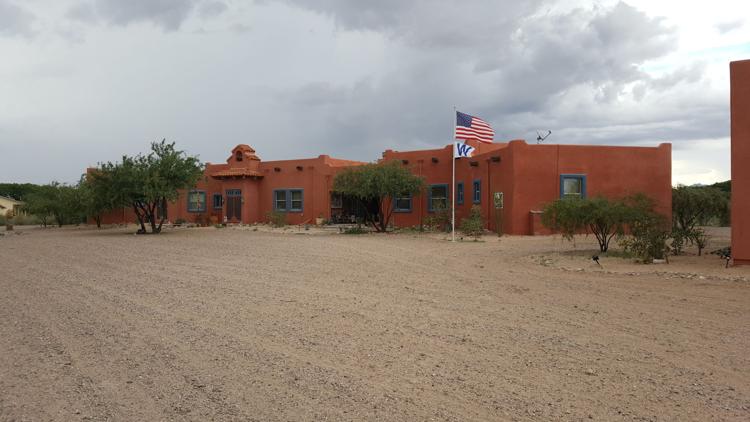 2255 S. Efken Place in St. David, a little town just south of Benson.
It's situated on 16 acres by the San Pedro River with an abundance of wildlife, birding and stargazing. Breakfast is included in your stay, and there are guest facilities to cook inside or grill outside. You're sure to find some relaxation and refreshment and get in touch with nature, but still have all the modern conveniences. Make arrangements with the owner for a ride from town. Room prices range from $125-$170.
Quarter Horse Motel and RV Park
Dan and Pat Barrera have owned and operated the motel since 1969; it's been open since 1948. On arriving, the neon sign out front greets you. Although they only have four rooms, they offer great service and will pick you up at the train station. $44-$54.
You might not think of going to Benson to find great art, but you'd be missing out if you didn't check out these four places:
298 E. Fourth St., with the entrance on San Pedro Street, just off Fourth Street; sprarts.org
10 a.m.-4 p.m. Monday-Fridays; 10 a.m.-2 p.m. Saturdays.
The San Pedro River Arts Council is a nonprofit, with all fees from sales and donations supporting services offered by the arts council. The gallery is all about encouraging art in the community and is full of works by artists in Southern Arizona and Benson.
The gallery was approved for a grant by the Arizona Community Foundation of Cochise and was able to offer art classes to 10 local homeschoolers ages 7-17. Two hours every other week, Shryl Miles teaches the homeschoolers art skills. The classes run from September through June with most supplies provided, and end in an art show to exhibit the work to the community. The class is progressive, so check with them to see if your kids can be a part of this next year.
If you're looking for a unique gift or something cute for yourself, check out the gift shop with cards featuring local animals and historic landmarks, copper jewelry and more. Artwork ranges from $90-$900 and items in the gift shop from $2-$80.
9 a.m.-5 p.m. Monday-Friday; 10 a.m.-2 p.m. Saturdays.
Owned by Larry and Carol Dempster, longtime Benson residents who graduated from Benson High School.
After being greeted by manager Vicky Williamson, who can create a beautiful bouquet in the attached Blossom Shop and also create a custom frame, make sure you check out the unique selection of more then 12 local vendors' wares including, jewelry, cutting boards, salsa, lotions and more. You can even get your Baxter Black (the cowboy poet-philosopher) fix, as his books are sold there. Larry Dempster is also an author of four books sold in the store: "The Shootout at Miracle Valley," "The Shootout at Miracle Valley: Search for Justice," "One If By Land," and "Dever: The Life and Death of America's Sheriff."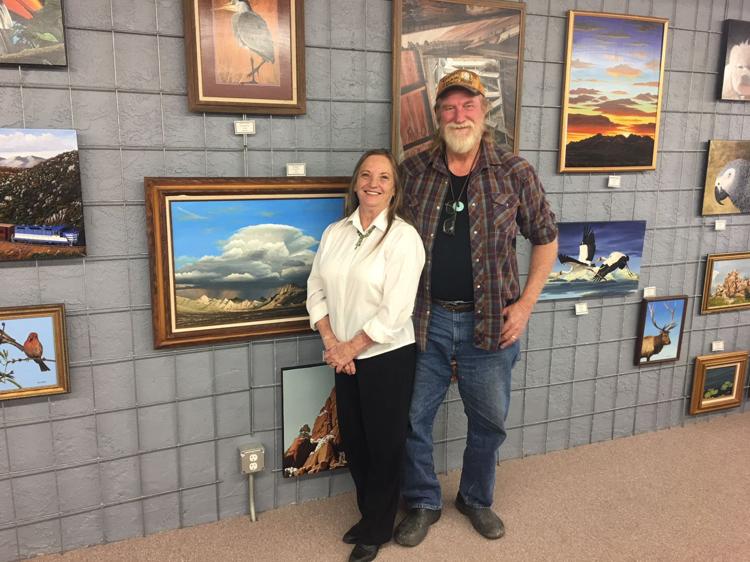 Quarles Art Gallery & Studio
9 a.m.-5 p.m. Monday-Saturdays; Sundays by appointment.
Owned by Doug and Sharon Quarles, who have both been artists since a young age. Doug and Sharon have been busy painting Benson beautiful. Murals are all over town sponsored by various business and organized by Benson Clean and Beautiful. Doug and Sharon have lived in Benson for about four years. Doug says, "Benson is a great area, beautiful, a small town we prefer to live in." Doug and Sharon's work is photo realistic. Artwork ranges from $20-$8,000.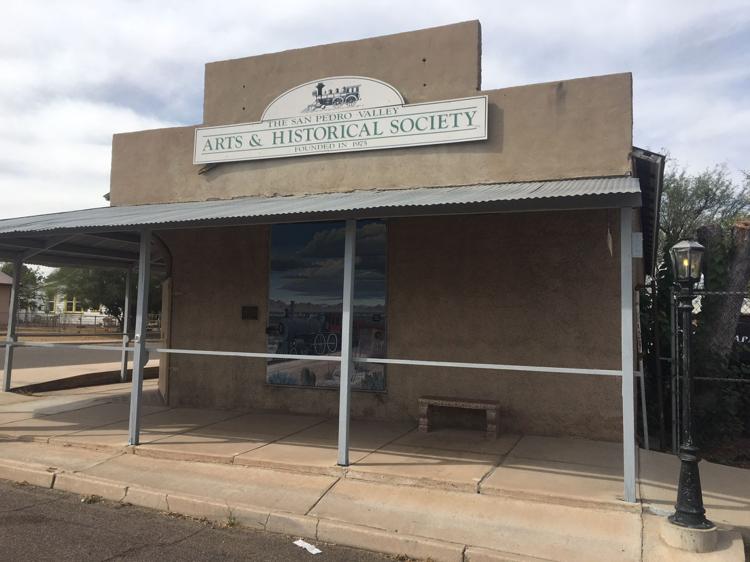 10 a.m.-2 p.m. Tuesday-Saturdays.
$5, $8 for a couple; free for children 12 and under.
View many exhibits and talk to an educated staff about the history of Benson and Cohcise County. There's a lot to see here, including cameras and clothing.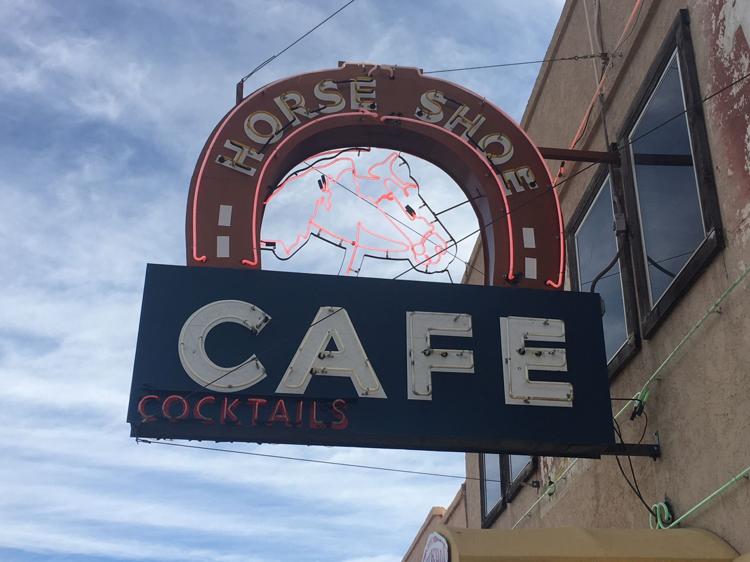 154 E. Fourth St, Benson, 520-586-2872.
The Horseshoe Café has been around for 81 years. It's known for breakfast, burgers and the fish fry on Friday nights.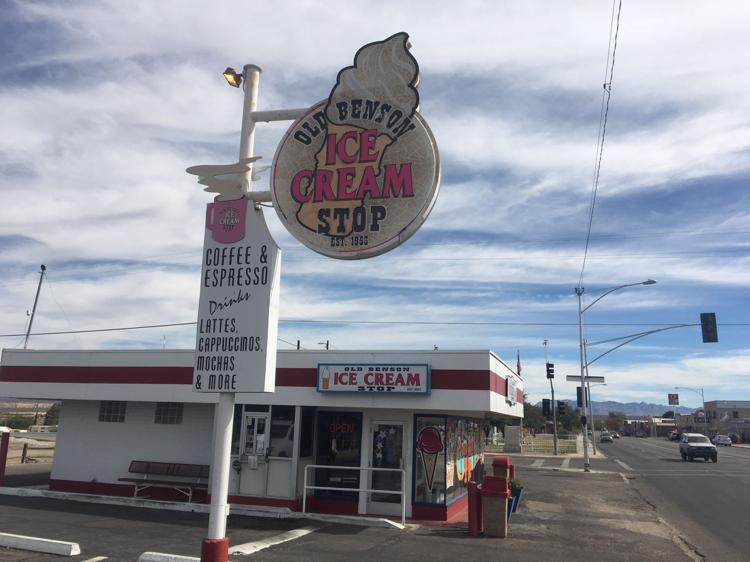 Old Benson Ice Cream Stop
102 W. Fourth St., 520-586-2050.
Larry Dempster's sixth-grade teacher opened the shop in 1953. Dempster worked as the cleanup boy all through junior high and high school. Dempster and his wife moved away for college, worked for 35 years at Chevron and then returned home to Benson. The couple bought the Ice Cream Stop and restored it to its original glory. The ice cream is sooo yum, featuring over 50 flavors. They have employed over 300 local students through the years. They also brew some great coffee, with beans roasted by Lynx Coffee Roasters, lynxroasters.com.
723 W. Fourth St., Benson. 520-245-0343.
Mondays-Fridays 11 a.m.-7 p.m.
Baja-style Mexican mom and pop restaurant. Make sure and leave room for carrot cake with warm butter rum sauce .
114 E. Fifth St., Benson, 520-586-9449.
11 a.m.-9 p.m. Monday-Saturday; noon-8 p.m. Sundays.
G&F has been a staple in Benson for 43 years. This is a go-to for many locals. Try one of the pizza combos .
While you're in the area, drop in at ...
2980 S. Highway 90, Benson, 520-586-4100.
Reservations are always recommended, but you can take your chances and try to get tickets the day of by calling 877-MY-PARKS. There are two rooms to view and tours are led by trained guides. Make sure to arrive at least an hour ahead of time to check out the discovery center and watch a short film about the caves and how they were discovered. $23, $13 ages 7-13, $5 for ages 7 and under. Children ages 7 and under are not allowed on the Big Room Tour.
700 W. Singing Wind Road. 520-586-2425.
9 a.m.-5 p.m. Mondays-Fridays; 10:30 a.m.-5 p.m. Saturdays and Sundays.
Owned by Winifred J. Bundy for 43 years, this shop is known for it's selection of Southwest books. It's a little bit out of town, but worth the extra trip.
Visit the Benson Visitors Center.
249 E. Fourth St., Benson 520-586-4293.
9 a.m.-5 p.m. Mondays-Saturdays.
Ever wanted to drive a train? Well, you can't do that here, almost. Using a replica AAR control stand, you get to operate the "G" scale train around 96 feet of track inside the visitor center.
The camera mounted on the front feels lets you feel like you're really operating a locomotive. You even get a souvenir Benson Train Engineer Certificate.