Bones and All
Rated R, 2 hours 10 minutes, in theaters Nov. 18
"Bones and All" mashes up a lot of genres, coupled with the promise of a "Call Me By Your Name" mini-reunion of director Luca Guadagnino and Timothée Chalamet, until now the star less likely to appear in a story with the word "cannibal" in it. A road movie about youthful flesh-eaters finding love (the title "Fine Young Cannibals" comes to mind), it's a strange and intriguing but ultimately unsatisfying stew.
Despite Chalamet's marquee appeal, the film actually belongs to and focuses on co-star Taylor Russell (who had a standout supporting role in "Waves") as the teenage Maren, who discovers her appetite for human flesh, a condition that eventually causes her father (André Holland) to give up trying to protect her.
Forced to strike out on her own, Maren discovers a hidden community of people with the same unorthodox diet, learning how they accommodate those urges. That begins with Sully (Mark Rylance, freely chewing upon the scenery as well), a bizarre character who tries to help mentor her but gives off a decidedly creepy vibe.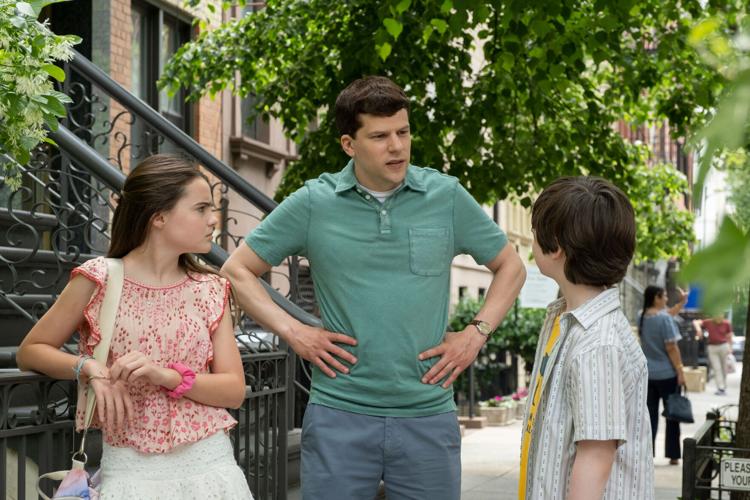 Fleishman is in Trouble
Rated TV-MA, ~48 minutes, Available on Hulu
If you find yourself disliking everyone in Hulu's too precious "Fleishman is in Trouble," don't worry, because it's not clear they like themselves. Author Taffy Brodesser-Akner has adapted her book into a limited series with its literary conventions intact, but the result is a frustrating showcase for very good actors as very whiny characters, including Jesse Eisenberg, Lizzy Caplan and Claire Danes.
Brodesser-Akner writes for the New York Times magazine, which becomes readily apparent in this Manhattan-centered story about the angst-ridden well to do, which approximates what the Times' Sunday Styles section would look like if it sprouted legs. While the narrative finally reaches a semi-relatable place, egad, it's a long, self-absorbed slog over eight episodes to get there.
The initial focus is on newly divorced Toby Fleishman (Eisenberg), whose story is told by his college friend Libby (Caplan), serving as the relentless narrator of everyone's innermost thoughts.
Read the rest of the review here:
She Said
Rated R, 2 hours 15 minutes, in theaters Nov. 18
Those old Hollywood newspaper flicks are great, but today's journalists don't run around newsrooms yelling "Get me rewrite!" Nor do they sprint across the room shouting "Stop the presses!" over the click-clack of teletype machines and manual typewriters.
But that doesn't mean you can't stage a thrilling scene in a modern newsroom where people stare at monitors, munch on takeout salads and try not to spill coffee on the keyboard. To wit: Just try not succumbing to goosebumps in "She Said," the story of the New York Times' initial Harvey Weinstein scoop, when the editor's cursor finally hits "Publish." Or not gasping aloud, which I heard myself doing.
But "She Said," a worthy entry to a film genre that includes "Spotlight" and of course "All the President's Men," isn't just about the power of journalism. It's also about courage, from the women who suffered sexual harassment or assault at Weinstein's hands and came forward at personal risk.
***
Looking for more streaming and movie options this weekend? Look no further:
What to watch for the weekend of Nov. 18
'Slumberland' strands Jason Momoa in a nightmare of a movie
A movie about dreams becomes the stuff of nightmares in Netflix's utterly misguided "Slumberland," an attempt to build a sprawling fantasy adventure from the bones of the early-20th-century newspaper comic strip. Most notable as a vehicle for Jason Momoa, this wannabe spectacle from "The Hunger Games" director Francis Lawrence serves up lots of special effects desperately in search of a story.
The plot begins with a familiar kid-movie setup: A young girl named Nemo (Marlow Barkley, in a gender swap from the comic) living in a lighthouse away from the world with her caring father (Kyle Chandler). When dad is lost at sea, she's sent to live with her buttoned-up uncle (Chris O'Dowd) in the big city, finding an escape in her dreams.
The realm of dreams is described as "a world with no consequence," but as constructed, that comes in a movie with no clear creative compass, proving more mystifying than magical. Alternately zany and sappy, the former impulse is embodied by Momoa's Flip, who resides in the dream world and, with his horns and hat, resembles an unholy cross of the Mad Hatter, the Ghost of Christmas Present and a refugee from the island of Dr. Moreau.
Nemo and Flip go on a series of adventures in pursuit of a precious artifact, with the promise that by journeying through the dreams of others, she'll somehow be able to see her father again. Along the way, they run afoul of something called the Bureau of Subconscious Activities, a surreal bureaucracy that sees Flip as an outlaw.
Netflix has already made a big bet on dreams with "The Sandman," but the general conceit here broadly brings to mind the classic film "Time Bandits," although any comparison mostly just reflects how hard that combination of whimsy and irreverence is to master, and how conspicuously "Slumberland" falls short of it.
Perhaps foremost, it's difficult to determine for whom "Slumberland" is intended, other than Momoa fans and a younger audience numbed enough by videogames, perhaps, to be dazzled by the inventive production design and untroubled by the thinness of the story.
Streaming services are obviously dazzled by the marketing value of star power, and Momoa -- who appeared opposite another young girl the dreary "Sweet Girl" last year, as well as the earlier series "Frontier" -- as always provides a muscular dose of it. Those attributes feel wasted, however, in the surreal confines of "Slumberland," which, as amusement-park-type names go, doesn't even qualify as a nice place to visit.
"Slumberland" premieres November 18 on Netflix.
The-CNN-Wire
™ & © 2022 Cable News Network, Inc., a Warner Bros. Discovery Company. All rights reserved.
Anya Taylor-Joy had a 'life-changing' experience on 'Furiosa'
Anya Taylor-Joy is staying busy.
"The Queen's Gambit" star appears in the prequel to "Mad Max: Fury Road," called "Furiosa," and can be seen in "The Menu" alongside Nicholas Hoult.
Taylor-Joy says she's getting lots of offers but is selective about what she chooses.
"All these characters were coming to me that I needed to play, and now, having done this for seven years, I'm in a position where I have to be way more picky about what I choose," Taylor-Joy told The Hollywood Reporter. "I do think that one can spend their passion, and you want to make sure that you're putting your passion into things that you care about so that it's actually refueling that well rather than just taking from you. I never want to fall out of love with my art."
One of those roles was in "Furiosa." She just wrapped filming a few weeks ago and said it was an experience she will never forget.
"It will take me the full two years before the movie comes out to even begin to process what I just left 12 days ago. ['Furiosa'] was the most life-changing experience that I've ever had, with such talented artists. I really felt like I grew so much, but yes, it's wild. It's utterly unique," Taylor-Joy said.
Taylor-Joy stars in the film alongside Chris Hemsworth, Tom Burke and Nathan Jones.
The-CNN-Wire
™ & © 2022 Cable News Network, Inc., a Warner Bros. Discovery Company. All rights reserved.
Will Ferrell and Ryan Reynolds try their hands (and feet) at musical comedy in 'Spirited'
For those wondering who would build a giant holiday musical-comedy around Will Ferrell and Ryan Reynolds, the "produced by Will Ferrell" credit provides a helpful clue. "Spirited" tries turning "A Christmas Carol" on its head, and while it's big and boisterous, the movie (hitting theaters before Apple TV+) isn't consistently irreverent enough to feel like much more than a streaming stocking stuffer.
Directed and co-written by Sean Anders ("Daddy's Home") with songs by the "La La Land" team of Benj Pasek and Justin Paul, "Spirited" certainly has a big, Broadway-tinged feel, while shrewdly surrounding its leads (not primarily known for their song-and-dance moves) with hordes of people accomplished in doing both.
The playful tone, however, oscillates between self-referential nods to the incongruity of people suddenly bursting into song and holiday-movie sentimentality, when either a more bare-knuckled commitment to satire or an unabashed embrace of its sappiness would be in order.
Of course, playing with Charles Dickens' oft-told tale brings a lot of shorthand to the proceedings, with Ferrell as the Ghost of Christmas Present, who stumbles upon Reynolds' fast-talking Clint Briggs, a media consultant introduced trying to commoditize Christmas. Present identifies him as a candidate to become their next "perp," offered a Scrooge-like shot at redemption. Never mind that Clint is described as being a lost cause, or "unredeemable," as he's called in one of the songs that croons that word over and over.
Reynolds thus finds himself portraying an oily character we've seen him play many times before -- a variation on his "Deadpool" smart-alecky-ness -- as Present struggles to tame him, while taking an interest in Clint's top employee (Octavia Spencer), who spends more time wrestling with her conscience about their work than her boss does.
Present's team also includes the unexpectedly randy Ghost of Christmas Past (Sunita Mani) and Future (voiced by Tracy Morgan), who gripes in private moments that all he gets to do is point.
If only "Spirited" didn't in essence keep tap dancing on its own punchlines, given how well people know the underlying Scrooge tale, which has given us both dark revisionist versions (see FX's Guy Pearce movie) and broader parodies like "Scrooged." The only benefit to that, actually, is that the waffling makes the few really good jokes stand out, like Present describing Clint as "the perfect combination of Mussolini and Seacrest."
Ferrell (who pads his "Elf"-ish Christmas-movie resume) and Reynolds are perhaps not surprisingly more adept with the comedy than the singing and energetically choreographed dance numbers, though they're perfectly adequate on that score, and seem to be having a grand time doing it.
Whether viewers will have that good a time is another matter. Because ultimately, "Spirited" doesn't prove distinctive enough to truly separate it from the annual glut of holiday fare, serving as a nod to the past that's a passable way to kill time in the present but which probably doesn't augur much of a future.
"Spirited" premieres November 11 in select US theaters and November 18 on Apple TV+. It's rated PG-13. Disclosure: My wife works for a unit of Apple.
The-CNN-Wire
™ & © 2022 Cable News Network, Inc., a Warner Bros. Discovery Company. All rights reserved.
Review: 'The Menu,' with Anya Taylor-Joy, serves up satire
"What are we eating? A Rolex?"
So quips Margot (Anya Taylor-Joy) in Mark Mylod's "The Menu" as she waits with her date, Tyler (Nicholas Hoult), a devoted foodie who has landed them a reservation at the exclusive restaurant Hawthorne. Like the opening of Rian Johnson's upcoming "Glass Onion: A Knives Out Mystery," an eclectic, upscale bunch gathers eagerly on a dock to be ferried to a private island.
The movie, like their meal, unfolds as a series of courses, each more elaborate, and sinister, than the last. This is such rarified haute cuisine that entrees are promised that will not just represent food realms like protein and fungi but "entire ecosystems." A paired pinot wine is said to feature "a faint sense of longing and regret." Julian Slowik (Ralph Fiennes), Hawthorne's celebrity chef, presides over the restaurant less like a cook than a military commander or, possibly, a god. "Do not eat," Slowik tells the diners. "Taste." He is, to say the least, not someone James Corden would want to quibble with.
The world of fine dining has, for a while now, been ripe for satire. And "The Menu" happily supplies a heaping plate of it. The film, which opens in theaters Friday, may be aimed at somewhat low-hanging fruit and may ultimately not have all that much to chew on. But Mylod, who directed a number of the episodes to "Succession," brings an icy, stylish flare in another kind of cleverly staged eat-the-rich comedy that — particularly thanks to the elite eye-rolling of Taylor-Joy and Fiennes' anguished artist — is still a very tasty snack.
The screenwriters Seth Reiss and Will Tracy, both veterans of the Onion, bake an amouse bouche of commentaries on class and service industry dynamics into an increasingly unhinged, and bloody, romp that doesn't offer too many surprises but consistently hits a satirical sweet spot.
Dining alongside Margo and Tyler are a trio of tech bros (Arturo Castro, Rob Yang, Mark St. Cyr), a movie star (John Leguizamo) and his assistant (Aimee Carrero), a prominent food critic and her editor (Janet McTeer, Paul Adelstein) and a married couple who are Hawthorn regulars (Reed Birney, Judith Light). From the beginning, the question of whether they're worthy of the brilliance they're about to be served is a pervasive tension — a feeling that accelerates absurdly and disturbingly as the evening wears on.
Elsa (Hong Chau), their guide and the restaurant's manger, certainly doesn't seem to think so. She deliciously tours them through all things Hawthorne, inviting the guests to watch the chefs in the open kitchen "while they innovate," announcing dishes like "a breadless bread plate" and generally stealing the show. Her pretentiousness is merciless and grows increasingly less subtle. In the ear of one complaining tech bro she whispers: "You will get less than you desire and more than you deserve."
The same, perhaps, could be said of "The Menu," a film with many tantalizing ingredients. Of all the patrons, Margot fits in the least, something that Julian recognizes immediately. His immaculately orchestrated morality play isn't intended to have a place setting for her. As we can see in how she winces when Tyler describes the "mouthfeel" of a meal, she doesn't worship at the same altar of high cuisine. But even as "The Menu" teeters unevenly in its third act and things get gruesomely less appetizing, its greasy last bites succeed in capturing one common aspect of molecular gastronomy: "The Menu" will leave you hungry.
"The Menu" a Searchlight Pictures release, is rated R by the Motion Picture Association for strong/disturbing violent content, language throughout and some sexual references. Running time: 107 minutes. Three stars out of four.
---
Follow AP Film Writer Jake Coyle on Twitter at: http://twitter.com/jakecoyleAP
Review: 'The Inspection' is a strikingly personal portrait of the military under 'don't ask, don't tell'
At the beginning of "The Inspection," Elegance Bratton's stirringly intimate drama about a gay Black man in the U.S. military, one personal hell is exchanged for another. The man's name is Ellis (he's played by Jeremy Pope), though as a Marine recruit, he's referred to most often by his surname, French — a single syllable that, as barked repeatedly by his superiors and fellow recruits, begins to sound like a taunt. It's 2005, and with "don't ask, don't tell" still very much in effect, Ellis' boot camp experience becomes that much more nightmarish a crucible. It also opens a window into a hyper-regimented world that, as one drill sergeant observes in a rare unguarded moment, couldn't exist without the gay servicepeople whose very existence it denies.
The movie's title is thus doubly apt: Ellis and his fellow soldiers must pass various examinations on a routine basis, but for a little more than 90 minutes, it's the U.S. military apparatus itself that Bratton inspects and finds thoroughly wanting. But he's also taking a long, hard look at his own memories, many painful, some inspiring. Ellis' story is a version of Bratton's own — a connection the director reinforces when the young recruit learns, toward the end of basic training, that he's cut out for a career in photography and filmmaking. "The Inspection," Bratton's first feature after a string of short films, marks the latest fulfillment of that promise.
It begins with Ellis, 25, homeless and desperate, dropping in on his mother, Inez (a stunning Gabrielle Union), after a long absence. He needs his birth certificate so he can enlist, and within just a few minutes, through tense silences, spare dialogue and an abundance of visual details, an entire backstory of estrangement and rejection slips into focus. The stray photographs and other mementos from Ellis' childhood scattered around this cramped apartment tell some of that story, as do Inez's cop uniform and the mix of fatigue, contempt and cold fury in her gaze. Ellis tries to meet that gaze with his own pleading eyes, desperate in their need for love and approval.
Bratton keeps you focused on those eyes, which seem all the larger and more painfully expressive once Ellis has his head shaved and his service begins. He's an exemplary recruit, evincing a physical stamina that earns him the early approval of his commanding officer, the fittingly named Laws (a steely, measured Bokeem Woodbine), and makes a rival of his hotheaded squad leader (McCaul Lombardi). Years on the streets have toughened Ellis as much as they've depleted him; they've also fueled his determination to push past his limits. But for all his strength and endurance, it's his body that betrays him early on in the showers, where Ellis — and Bratton — indulge in the first of a few gauzy, slow-motion fantasy sequences. Before he knows it, Ellis' homoerotic daydream has landed him in a banal homophobic nightmare.
The brutal bullying that he subsequently faces — he's assaulted, ostracized, sabotaged and pelted with anti-gay slurs — is rightly painful to watch, but Bratton refuses to make an exaggerated spectacle of his own suffering. He's fascinated by the psychological underpinnings of systemic bigotry, and he can't help but make his designated villains compelling. Laws despises Ellis for his sexuality, but the movie, without sanctioning his actions, allows him to articulate (perhaps a bit too bluntly) his rationale. If his relentless abuse forces this young recruit to quit, he argues, that's all to the good; if Ellis proves resilient enough to endure it, that may be even better.
Like a lot of movies structured around the rituals of basic training, this one naturally invites comparisons to "Full Metal Jacket." But life isn't all barked orders and grueling regimens. For one, there's that aforementioned drill sergeant, Rosario (an affecting Raúl Castillo), who from the beginning lays a surprisingly protective hand on Ellis' shoulder. (Unsurprisingly, he also becomes the principal object of Ellis' desire.) But while Rosario may be a kinder, more sympathetic leader than Laws, their priorities are not, in the end, terribly different: They both see it as their job to produce the toughest, most formidable class of Marines possible.
One of the more bracing insights of "The Inspection" is that Ellis clearly belongs in that class, for reasons that become as unignorable to his peers as his sexuality. His growing mental resolve and his refusal of victimhood are bracing, as is his sly, sometimes playful defiance of a system that means to straighten, or at least suppress, every last kink of queer desire. But homophobia is merely one form of bigotry that holds sway here, Ellis soon recognizes an ally in a Muslim recruit, Ismail (Eman Esfandi), who must also contend with institutional discrimination in a story set four years after 9/11. In its most moving and offhandedly momentous moments, "The Inspection" becomes a chronicle of not just persecution and survival but also solidarity, in which the all-American brotherhood in which Ellis finds himself actually can function as advertised.
In its exploration of intersectional prejudice, "The Inspection" would make a strong double bill with "Moffie," Oliver Hermanus' lacerating recent drama about gay soldiers in apartheid-era South Africa. Bratton's filmmaking is gentler and a touch more prosaic, and there are moments when his narrative reach exceeds his visual grasp; one underwater training scene, meant to escalate the tension between Ellis and Laws, is too rushed and murkily staged to have the requisite effect. If moments like that seem too vague, others can feel overly explanatory, as if Bratton didn't entirely trust us to follow along without an occasional nudge.
His skill with actors, however, is fully formed. For all the intense physicality of his performance, Pope does much of his acting with his eyes, which can signal fear and anxiety one moment and radiate a defiant seductiveness the next. One of the movie's recurring images finds Ellis staring at himself in a mirror, taking in his shorn head, his bare chest, his impressive uniform. He isn't trying to penetrate the mystery of who he is — he knows who he is and always has — so much as figure out precisely what he's going to do with that knowledge.
But the most revelatory performance here comes from Union, who as Inez distills half a lifetime's worth of bitter disappointment into a few extraordinarily chilling scenes. With barely sublimated rage, she toes the perilously thin line between love and hate — and reminds you that while boot camp can pummel you into submission, the cruelest authoritarian mind games begin at home.
———
'THE INSPECTION'
MPAA rating: R (for language throughout, sexual content, some nudity and violence)
Running time: 1:35
How to watch: Now in theaters
———
TV shows to watch this week: Minnesotans are 'Best in Snow'; Netflix asks 'Pepsi, Where's My Jet?'
'Best in Snow'
The Rocket Queens, a team consisting of three Minnesotans and a New Yorker, compete to see who can build the greatest snow sculpture in a new competition series that's best watched with a hot mug of cocoa. The Queens, who befriended each other at the Minnesota Zoo's Jack O'Lantern Spectacular, have their work cut out for them as they attempt to pay homage to "Guardians of the Galaxy." Their task is made even harder by constant interruptions from perky carolers and host Tituss Burgess, sporting a creepy fake mustache and an even creepier fake accent. Friday, Disney+
'The Santa Clauses'
No one will ever mistake Tim Allen for a great thespian, but he's always delivered the goods in "The Santa Clause" franchise. Twenty-eight years after the original film, the act still holds up. In this new adventure, Kris Kringle is starting to lose weight, magic — and hope. He needs to rely on his elves and wife (Elizabeth Mitchell) more than ever. The six-part series has a bit to say about feminism and political divisions. But it's mainly a chance for Allen to stay relevant without resorting to a "Home Improvement" reboot. Disney+
'Pepsi, Where's My Jet?'
Just when you thought we were done with Michael Avenatti, he reemerges. Stormy Daniels' former attorney, under house arrest at the time this documentary was filmed, seems all too happy to brag about his role in a bizarre case in which a 20-year-old dreamer tries to take advantage of a sloppy soft-drink commercial and secure a Harrier jet. Director Andrew Renzi is less interested in the legal battle than he is in nostalgia, revisiting the heyday of TV ads and encouraging his interviewees to take the Pepsi Challenge. Netflix
'The Waltons Thanksgiving'
As usual, TV's most resilient family can't be bothered by the Great Depression. They're too busy preparing for the holidays and the Harvest Festival Fair, where Ma Walton (Bellamy Young) has the unenviable task of judging the pie contest. The movie does squeeze in a serious story about child abuse, but for the most part this latest visit is as wholesome and refreshing as farm milk. 8 p.m. ET Sunday, CW
'Is That Black Enough for You?!?'
Film buff Elvis Mitchell nods to plenty of familiar films in this Black history lesson, but the documentary is most fascinating when he spotlights lesser-known titles like 1969's "Slaves," starring Dionne Warwick, and 1959's "Odds Against Tomorrow" with Harry Belafonte. Die-hard movie fans will find themselves with plenty of enticing options for holiday screening. Netflix
'Buffy Sainte-Marie: Carry It On'
This 'American Masters' documentary celebrates plenty of Sainte-Marie's musical accomplishments, including her contribution to the Oscar-winning tune, "Up Where We Belong." But it's mostly about her advocacy for Native American rights, a campaign that may have hurt her career more than help it. Joni Mitchell, Jackson Browne and Taj Mahal are among the big names providing endorsements. 9 p.m. Tuesday, PBS
'The Joni Mitchell Songbook'
A little over 20 years ago, Mitchell released two albums, "Both Sides Now" and "Travelogue," in which her songs and covers were accompanied by a full orchestra. That chapter is resurrected in this "Great Performances" special featuring the National Symphony with top singers like Renee Fleming and "Prairie Home Companion" favorite Aoife O'Donovan on vocals. It's all a bit too precious and pretentious for anyone other than die-hard Mitchell fans. 10 p.m. Friday, PBS
'Mickey: The Story of a Mouse'
Since this profile is airing on Disney Plus, you don't expect much C-R-I-T-I-C-I-S-M about M-I-C-K-E-Y. But director Jeff Malmberg, who edited the terrific Mister Rogers doc "Won't You Be My Neighbor?", avoids being a company shill. The 90-minute film doesn't shy away from the character's darker days and periods when he was overshadowed by a renegade duck. You also get a new one-minute short in which Mickey steps into a time machine. Friday, Disney+
———
This week's bestsellers from Publishers Weekly
Here are the bestsellers for the week that ended Saturday, Nov. 12, compiled from data from independent and chain bookstores, book wholesalers and independent distributors nationwide, powered by NPD BookScan © 2022 NPD Group.
(Reprinted from Publishers Weekly, published by PWxyz LLC. © 2022, PWxyz LLC.)
HARDCOVER FICTION
1. Desert Star. Michael Connelly. Little, Brown
2. The Boys from Biloxi. John Grisham. Doubleday
3. The Silmarillion (illustrated ed.). J.R.R. Tolkien. Morrow
4. No Plan B. Child/Child. Delacorte
5. Fairy Tale. Stephen King. Scribner
6. Going Rogue. Janet Evanovich. Atria
7. Triple Cross. James Patterson. Little, Brown
8. Dreamland. Nicholas Sparks. Random House
9. Mad Honey. Picoult/Boylan. Ballantine
10. Long Shadows. David Baldacci. Grand Central
HARDCOVER NONFICTION
1. Friends, Lovers, and the Big Terrible Thing. Matthew Perry. Flatiron
2. Go-To Dinners. Ina Garten. Clarkson Potter
3. Good Boundaries and Goodbyes. Lysa TerKeurst. Thomas Nelson
4. Surrender. Bono. Knopf
5. The Stories We Tell. Joanna Gaines. Harper Select
6. I'm Glad My Mom Died. Jennette McCurdy. Simon & Schuster
7. Radio's Greatest of All Time. Rush Limbaugh. Threshold
8. The Pasta Queen. Nadia Caterina Munno. Gallery
9. What's for Dessert. Claire Saffitz. Clarkson Potter
10. Guinness World Records 2023. Guinness World Records
MASS MARKET
1. Rich Dad Poor Dad. Robert T. Kiyosaki. Plata
2. The Judge's List. John Grisham. Vintage
3. Wyoming Homecoming. Diana Palmer. HQN
4. The Paris Detective. Patterson/DiLallo. Grand Central
5. Flying Angels. Danielle Steel. Dell
6. Black Hills Blood Hunt. Johnstone/Johnstone. Pinnacle
7. Invisible. Danielle Steel. Dell
8. The Dark Hours. Michael Connelly. Grand Central
9. Tom Clancy: Chain of Command. Marc Cameron. Berkley
10. Snowflakes and Starlight. Macomber/Ross/Snow. Mira
TRADE PAPERBACK
1. It Starts with Us. Colleen Hoover. Atria
2. Reminders of Him. Colleen Hoover. Montlake
3. Maybe Now. Colleen Hoover. Atria
4. Legends & Lattes. Travis Baldree. Tor
5. Things We Never Got Over. Lucy Score. Bloom
6. Interesting Facts for Curious Minds. Jordan Moore. Red Panda
7. Twisted Love. Ana Huang. Bloom
8. A Court of Silver Flames. Sarah J. Maas. Bloomsbury
9. Every Summer After. Carley Fortune. Berkley
10. Happenstance. Tessa Bailey. Tessa Bailey
____
Constance Wu and Finn Wittrock bring horror, and audiences, to live LA theater with '2:22'
LOS ANGELES — Horror has been key in helping the film box office recover from a pandemic-induced torpor. The genre, it turns out, might be just as good for live theater.
"2:22 — A Ghost Story," which opened at the Ahmanson Theatre this month and runs through Dec. 4, is on pace to be Center Theatre Group's second-bestselling production since the company reopened after the pandemic almost a year ago. (The Broadway musical "Hadestown" is first.) Opening night for "2:22" was the first to sell out since then, and the company says it's seeing some of its biggest houses yet since before the pandemic.
Why? Star Constance Wu, who plays the young mom Jenny, has a theory. "This is f— fun. It's thrilling. It's entertaining," she says, sitting with co-star Finn Wittrock for an interview in the Ahmanson's green room.
A different kind of audience is eating up the thrills and chills. A CTG rep notes that the show is skewing younger than a traditional Ahmanson show, "with the 25-34 demo being the highest amongst our single-ticket buyers."
The play, written by Danny Robbins, staged its premiere in London's West End in August 2021 — the first production to open since that city's pandemic closures. Although Robbins had been working on the script for years before COVID, the play's emergence at that moment was serendipitous. It naturally attracted a more youthful, less traditional theatergoing audience — the exact audience most likely to venture into crowds during an uncertain summer.
"I think people also identified with the idea of a house feeling like a strange, alien and slightly frightening environment after having spent way too long in their own houses," Robbins says over Zoom from his London home. "And I think a ghost play felt totally perfect for that moment."
Nonetheless, horror does not often find a home on the live stage. The genre as we have come to know it onscreen thrives on carefully edited jump scares, mountains of special effects, CGI monsters, relentless gore and movie magic makeup. Crafting horror is more complicated onstage, because the tactics used to secure that fear need to be comparatively simple.
Terror in a live environment must build through the actors, not the edit, notes Wittrock, who has been a menacing regular in various Ryan Murphy chillers, including his turn as the craven serial killer Dandy Mott in "American Horror Story: Freak Show."
Filming horror, by comparison, Wittrock says, can be tedious and slow.
"If you're working with blood or any kind of violence, those days just take forever, there's so much to set up," he says. "And it's not scary. It's funny. We laugh halfway through it."
Tension is added much later in the cutting room, Wittrock says, whereas onstage, "the tension is between the characters every night." With live theater the delivery of lines has to be fast and clipped to keep the momentum. Director Matthew Dunster's biggest notes during rehearsal, the actors say, were, "speed, pace, energy, cues."
To give audiences the creeps, "2:22" uses sound (including ear-shattering shrieks and a driving rock soundtrack), lighting and an ominous digital clock that counts down to the titular minute of denouement.
Then there is the baby monitor, a device that — by channeling all of the anxiety of new parenthood — becomes a portal for hearing an otherworldly presence.
The outsize menace coming through that seemingly benign piece of technology pairs perfectly with one of the show's most resonant lines, played for nervous laughs by Wittrock: "I challenge anyone to be a parent and not be permanently terrified."
"Having a kid is a hack into your emotions," Wittrock says. "I think about my kids and I'm raw. And so to imagine your child in danger, you don't even have to work at the feeling that creates in you primally."
Wittrock plays a new father named Sam whose wife (Wu) begins hearing ghostly footsteps and crying in her daughter's room at 2:22 a.m. each night. Sam, a skeptic and a scientist, doesn't believe her. When another couple, Lauren (Anna Camp) and Ben (Adam Rothenberg), come for dinner, Jenny prevails on them to stay until the witching hour to prove she is not making things up.
What follows is a locked-door mystery nestled into a drunken dinner party, with the argumentative leads marking time until the truth is revealed.
The baby in "2:22" is named Phoebe. She sleeps on an unseen second floor, in a room just above the mainstage action — her every gurgle, whine and cry jolting Jenny like an electric current. In this way, baby and monitor fuse together to become the fifth character in the play.
Paranoia, when you're a parent, is everywhere, adds Wu, recalling how she Googled about sleep training when she had her baby — and got a hit about sudden infant death syndrome.
"It pops up in your feed even if you don't look for it," says Wu, shaking her head.
Children hold a significant place in horror, notes Robbins.
"There's something very unsettling about a vulnerable child or a disturbed child," he says.
And, indeed, the genre is awash with instances of kids bringing the real horror to a head, including Danny in "The Shining," little demonic Damien in "The Omen" and practically any kid unlucky enough to be featured in the "Child's Play" franchise.
In "2:22" audience members don't so much fear for Phoebe as they do for her parents, who are clearly unraveling under the weight of their new-parent anxiety. Is there a ghost, the play asks, or is this sleep-deprived mother slowly going insane? (Knowing parents in the audience might suspect the latter.)
The play is littered with Easter eggs hinting at the reality of the situation, but whatever the answer might be, questions about the nature and meaning of death abound. These days, Robbins says, people are seeking otherworldly escape from the chaos and uncertainty of this uniquely terrifying moment.
"We are confronted by our mortality in a way that we haven't been, probably since the Second World War," says Robbins, citing COVID, climate change and the war in Ukraine. "All of these things make us think about death. And I think that, at the heart of it, our interest in the supernatural is about death."
What happens after we're gone? A ghost may be scary, says Robbins, but at least it's still here.
That, and what Wu says: Audiences just wanna have fun.
———
'2:22 — A GHOST STORY'
Where: Ahmanson Theatre, 135 N. Grand Ave., L.A.
When: 8 p.m. Tuesdays-Fridays, 2 and 8 p.m. Saturdays, 1 and 6:30 p.m. Sundays (call for exceptions); ends Dec. 4
Tickets: $40-$175 (subject to change)
Information: (213) 972-4400 or centertheatregroup.org
Running time: 2 hours, including one intermission
COVID protocol: Masks are strongly recommended
———
'Tulsa King' review: Sylvester Stallone is a New York gangster starting over in ... Oklahoma?
As the creator of the "Yellowstone" franchise, Taylor Sheridan's notions of masculinity are not what you'd call expansive, but instead sit comfortably within the same mold that produced John Wayne and Clint Eastwood. A similar but distinctive brand of masculinity exists in stories about the mob. With "Tulsa King" on Paramount+, Sheridan teams up with "Sopranos" and "Boardwalk Empire" alum Terence Winter to combine these two archetypes into a single show starring Sylvester Stallone as an aging but still buff New Yorker, fresh out of the joint, who is sent to Tulsa — banished, really, by his Italian American business associates — to establish a money-making scheme in Oklahoma. That's the premise: A Mafioso fish out of water.
So he falls back on what he knows — the drug game — but it comes with a twist, since pot is legalized: He barges into a dispensary and informs the owner (a wet noodle of a guy played by Martin Starr) that he will now be paying protection money whether he likes it or not, to the tune of 20% of his profits.
Sheridan and Winter have given Stallone's character an unnecessarily fussy moniker: Dwight "The General" Manfredi — his first name a nod to Eisenhower, given to him by his immigrant parents embracing Americana, but not the Americana that interested Dwight.
"When I was 17, my father asked what I wanted to be. Would I like to be a barber, like him? I laughed in his face," he says in voice-over, contemplating his future after a quarter century locked up in the clink. "I wanted to be a successful gangster. In retrospect, I asked myself if what I chose was worth 25 years of my life? The answer is no. Not 25 seconds. I married this life and after keeping my mouth shut for all these years I'm gonna see if it married me back."
There's something reassuring about Stallone as a screen presence. His is a stardom that's become increasingly rare, but there's more to it than that. He knows how to carry a story that would be less interesting in other hands and he understands how to wield his charisma and that low, rumbly voice in ways that never seem pushy or forced. He can do this sort of thing with style and economy. Not unlike the guy he's playing.
So who is Dwight? He's lonely but motivated to work. Or rather "work," as defined by organized crime. He's partial to chivalry and a tailored suit. A gentleman gangster whose fist will make contact if he thinks you're disrespecting him or the cabbie he hires as his personal driver (Jay Will). At 75, he's been forced to start over. The world may have changed during his time in prison, but certain truths remain the same. He knows that brute force will always get things done.
The series also traffics in moth-eaten notions of authenticity and there's a gratuitous rant about pronouns. It's not that I don't buy Dwight having this point of view, but it feels so unnecessary. We already know who this guy is: Old school but adaptable.
If "Tulsa King" were a movie from the '80s or '90s — and it almost has that sensibility, at least in the pilot — it would make a nice double feature with "Road House" or "My Cousin Vinny." The edges are harder here. It looks to be shaping up into a never-ending crime saga revolving around the drug trade and the complications therein. Plenty of people liked Netflix's "Ozark" for the same reason, I'm just not one of them; I think there are other, more interesting stories to tell.
More to the point, movies have a clear end goal that emerges — a story with pacing and a solid arc — and I'm not convinced "Tulsa King" can avoid the diminishing returns that tend to plague a TV series where the audience is asked to tag along, waiting and waiting for the endgame to unfurl.
But there's plenty like here as well, including the show's commentary on the barriers that exist for anyone reentering society after a long stint in prison. "This is why people break the law," Dwight says barely tamping down his frustration, "because they make everything legitimate so friggin' complicated."
There's little that's visually unexpected here, but the first episode does include a terrific moment when Dwight is cooling his heels in a Long Island kitchen somewhere, waiting for an audience with his crime boss, and we get a glimpse of Stallone's face reflected in a row of chef's knives stuck to a magnetic board. It's a clever shot and the intimation of violence comes through loud and clear.
———
'TULSA KING'
2.5 stars (out of 4)
Rating: TV-MA
How to watch: Paramount+
———
Movie review: 'Bardo' weaves an extravagant, complex dream
Academy Award winner Alejandro G. Inarritu ("The Revenant") takes a cue from the great Italian maestro Federico Fellini with the comedy-drama "Bardo: False Chronicle of a Handful of Truths" and turns a mirror on someone not unlike himself.
Beginning with shots of a running human shadow trying to take flight in a desert, "Bardo" is a dream-like, art house "Occurrence at Owl Creek Bridge" with elements of Fellini's "8 1/2" (1963), featuring the great Fellini screen alter ego Marcello Mastroianni as the director's stand-in. Aquiline-faced, prolific Mexican actor Daniel Gimenez Cacho ("Cronos"), arguably no Mastroianni but likable, plays journalist-turned-documentary filmmaker Silverio Gama (Gama is the last name of Inarritu's father). Silverio is in a hospital corridor waiting for his beautiful wife Lucia (Griselda Siciliani) to give birth at the start of the action. Strange things happen. The next thing we know, Silverio is aboard the Expo Line train to Santa Monica with bag full of water and strange-looking amphibious creatures inside it. Notably, the music in these scenes recalls the oom-pah stylings of Fellini's muse Nino Rota ("The Godfather"). Life is a circus.
In Tibetan Buddhism, Bardo is a transitional state between death and rebirth. In "Bardo" the film, 60-ish Silverio appears to be experiencing some sort of existential crisis. He takes his family back to Mexico from their home in Los Angeles on the eve of the day he will receive some prestigious prize. Like Inarritu, Silverio is already a French Chevalier of the Ordre des Arts et des Lettres. He suffers from impostor syndrome and was made fun of as a child because he was "ugly" and had a dark face and was dubbed "darkie" by his siblings and friends.
Yes, "Bardo" is self-indulgent and at 159 minutes (still) too long. But this sort of intellectual, soul-searching, extravagant, personal epic is an endangered species. The things nagging Silverio – mortality, dead parents, the meaning of it all, water leaks – nag me as well. At times, "Bardo" recalls Charles Dickens' classic "A Christmas Carol." Like Ebeneezer Scrooge, Silverio often leaps into his past. Silverio is a family man, who is close with his wife, adolescent son Lorenzo (Iker Sanchez Solano) and college-aged daughter Camila (talented Ximena Lamadrid). They go to a lavish party thrown in his honor, where he dances lustfully with his wife and is harangued by an infuriated TV host.
In another scene, Silverio finds himself on a city street. Bells toll. The people around him begin to collapse in the street. Is it a zombie apocalypse? Later, indigenous people will form a mountain of corpses that Silverio will climb in order to speak to Spanish conquistador Hernan Cortes, no less.
Shot on location in Mexico City and at the historical Estudios Churubusco, "Bardo" is in some ways another version of Inarritu's own 2014 film "Birdman or (the Unexpected Virtue of Ignorance)," a film about an actor trying to escape the confines of a definitive role with an unforgettable Michael Keaton. In fact, Inarritu co-wrote "Bardo" with his "Birdman" co-writer Nicolas Giacobone. In the third act of "Bardo," Silverio and his family return the tiny body (or the ashes) of the child who refused to be born to the sea. Visuals by Darius Khondji ("The Lost City of Z") give "Bardo" a burnished vividness. All films are like dreams. The glittering "Bardo" is just more so.
———
'BARDO: FALSE CHRONICLE OF A HANDFUL OF TRUTHS'
Grade: A-
MPAA rating: R (for language throughout, strong sexual content and graphic nudity)
Running time: 2:39
How to watch: Now in theaters and streaming on Netflix Dec. 16.
———
Family guide to new movie releases
'THE MENU'
Rated R for strong/disturbing violent content, language throughout and some sexual references.
What it's about: A black satire set in the world of high-end dining, in which a celebrity chef assembles a unique group of diners for a meal they'll never forget.
The kid attractor factor: Not much! This is a fairly violent satire with mature themes. Not for kids.
Good lessons/bad lessons: Just make the cheeseburger.
Violence: Some bloody violence — shooting, suicide, finger chopping, fires, explosions, etc.
Language: Swearing throughout.
Sex: References to sex acts and sex work.
Drugs: None
Parents' advisory: This is too mature for kids. OK for teens.
———
'SHE SAID'
Rated R for language and descriptions of sexual assault.
What it's about: An adaptation of the bestselling book and Pulitzer Prize-winning investigation into the sexual harassment and assaults of super-producer Harvey Weinstein.
The kid attractor factor: Not much — this is a journalistic thriller aimed at adults.
Good lessons/bad lessons: Listen, get the facts, tell the story, honor the voices.
Violence: References and discussion of sexual assault, rape and harassment. Mention of suicidal thoughts.
Language: Some swearing.
Sex: Discussion of sexual assault, rape and harassment.
Drugs: A suicide attempt with pills is referenced.
Parents' advisory: This is too mature for kids. OK for teens.
———
'Leverage: Redemption' review: Season 2 has more capers, implausible schemes and a hefty serving of karmic justice for the rich
The scammers keep scamming. And so the hackers, cat burglars and con artists of the Leverage crew have saddled up once again to balance the scales. Back for a second season on Amazon's Freevee, the team on "Leverage: Redemption" stares corruption jauntily in the eye and says: Make my day.
I've always admired this thematic approach, in part because it's such a rarity. Networks tend to prefer wealth-aganda, swamping us with TV series that poke fun at the rich but are fundamentally about centering their angst and woes while delicately sidestepping how those fortunes were amassed and the unscrupulous systems that make them possible. The status quo could use a shake-up and I consider it a much-needed antidote that the new episodes of "Leverage: Redemption" are coming out amid new seasons of "The White Lotus" and "The Crown."
The show is built around a delicious premise: Heists with a wink — and a heart. Has someone been wronged by a rich person who is plundering and destroying people's lives in order to pad out their net worth? Then the Leverage team will swoop in with an elaborate caper while cracking wise. The goal? Karmic justice. The schemes are implausible but that's embedded in the show's lighthearted approach.
"Leverage" may not rise to the definition of prestige TV — funny how all those shows about wealthy people do — but it's enormous fun with a knowing sense of humor about itself. That's perhaps why the very in-demand Aldis Hodge (now also the star of Showtime's "City on a Hill" as well as the blockbuster "Black Adam") made time to return for an episode or two. His career is going in a decidedly more high-profile direction — that's not a slight on "Leverage" by the way, but emblematic of where it lands in the insular, status-obsessed world of Hollywood rankings — but he clearly still wants to be part of the show where possible. Maybe it's because he's allowed to be funny!
But Season 2 also reveals the limits of "Leverage's" wish-fulfillment, which even the show acknowledges. The gang plots to shut down a smuggler's operation that's been dumping garbage in the ocean. Breanna, the youngest member of the team (played by Aleyse Shannon), pauses midway through their planning session to point out that going after this one bad dude won't make much of a dent in the problem: "It's the corporations — they're going to keep making plastic and that plastic is going to keep ending up as pollution, so why are we not going after them?"
To which the wisened grifter Sophie (Gina Bellman) responds: "This team can't solve the world's bigger problems. We're not built for it. What we can do is help one person — and then the next, and then the next. And then we look back and you see how much you've changed. It's baby steps."
She's right. And it's a worthy reality check. This is the show managing expectations.
But what if "Leverage" did think bigger? What if storylines were expanded out from "one bad guy must be stopped" to "How can we help and support unionizing efforts across the country?" or "What if we could hatch a plan to undercut big pharma overcharging for drugs like insulin?" or "Can we find a way to publicly shame and embarrass corporate titans who benefit from massive tax breaks instead of paying into a system that should benefit us all?"
"Leverage" is first and foremost frothy entertainment, so maybe that's unfair. No one show can (or should have to) shoulder that kind of thematic responsibility. Only three episodes were provided to critics, so it's possible that as the season goes on, the team's ambitions deepen.
As it is, their targets in the first few episodes are fantastical — a dictator from an Eastern European nation in one, an antiquities smuggler in another — rather than plain old capitalists exploiting and screwing over everyday people as a matter of course. As a matter of business.
Shall we talk about the elephant in the room? "Leverage" is produced by Amazon. This week, Amazon founder Jeff Bezos announced he plans to donate his personal wealth, somewhere in the neighborhood of $124 billion, to charitable causes. The news came on the same day that Amazon announced it would be laying off 10,000 employees. Talk about cognitive dissonance.
One might wonder how Amazon warehouse workers and delivery drivers — with their unionizing efforts and a push for better, more humane working conditions — greeted this news. If Bezos is planning to give away all his money, why not start by improving the notorious conditions faced by his labor force and also … not laying them off?
"Leverage" can probably only go so far in its critiques before raising the hackles of someone up the food chain at Amazon. That's true, I'd imagine, of any show or movie made by an entertainment conglomerate.
We can't rely on TV and film to inspire us into collective action, but the media we consume does shape how we see the world — and whether or not we can envision what it takes to bring about meaningful change.
One of the primary roles of fiction — even escapist TV — is to actually ponder some of those ideas.
———
'LEVERAGE: REDEMPTION'
3 stars (out of 4)
Rating: TV-14
How to watch: Season 2 premiered Wednesday on Amazon Freevee
———
The 'definitive' Nipsey Hussle docuseries is underway, thanks in part to LeBron James
LOS ANGELES — Nipsey Hussle's incredible life will be the focus of an upcoming docuseries.
LeBron James' media company SpringHill has partnered with Marathon Films, the production company created by Hussle, to retell the life story of the Crenshaw-bred mogul. The series will include interviews with Snoop Dogg, Kendrick Lamar, Lauren London and more, along with previously unseen footage of Hussle.
One9, an Emmy-nominated director for his work on "L.A. Burning: The Riots 25 Years Later," will direct the film. He also serves as an executive producer with LeBron James, Maverick Carter, Jamal Henderson and Philip Byron, along with Hussle's children, Emani and Kross Asghedom.
Larrance "Rance" Dopson, the CEO of acclaimed music ensemble 1500 Or Nothin', will compose the music. There was no word on when the series would air.
"It's an incredible honor for SpringHill to have a part in sharing Nipsey's story and legacy with the world," LeBron James said in a press release. "He used his gift to give back to his community and lived what it means to inspire, empower, and uplift others along the way. His words, his ambition, and his actions stick with me to this day as he continues to inspire myself, our company, and people everywhere."
"Nipsey was a man of the people," added Nipsey's older brother Samiel. "He often said his purpose in life was to inspire. Nipsey's light shone across the world. His life is a testament that his purpose was fulfilled. The family has taken the proper time and care needed to ensure that Nipsey's life story be detailed and presented correctly and accurately. We are honored to be able to cement Nipsey's legacy with this epic docu-series of his life. Nipsey said, 'If they made a story about my life, it better be a classic.'"
Earlier this year, Hussle received a star on the Hollywood Walk of Fame on what would have been his 35th birthday. Rappers Roddy Ricch, YG, Saweetie and more came out to celebrate him, while his life partner Lauren London shared words of encouragement in his honor.
"Nip would have been honored by this moment," London said at the ceremony. "I think he would want everyone to remember that you can't get to what's possible unless you commit to moving forward. That doesn't mean forgetting where you come from, but it requires acknowledging the reality you were born into and the power you have to change that reality for the better.
Hussle was killed on March 31, 2019, outside his Marathon Clothing store near the intersection of Crenshaw and Slauson. His killer, Eric Holder Jr., was convicted of first-degree murder in July 2022 and has yet to be sentenced.
———
Michael Connelly talks TV, and books
With his 27th novel, "Desert Star," hitting shelves last week, Michael Connelly talked to the Tampa Bay Times via Zoom about the book, about the two hit streaming series based on his books and about a new network series based on a short story he wrote. Connelly, whose books have sold more than 80 million copies, lives in Los Angeles and Tampa.
The interview has been edited for length.
Q: Is production underway for "Avalon," the upcoming ABC series based on one of your short stories?
A: No, it's for a network. It's a whole different schedule and sensibility. We took about 15 days and shot the pilot, and now it's being tested on audiences, stuff that Netflix and Amazon never did.
Then it won't go back into production until January. It's geared for September '23.
Q: The star of "Avalon," Neve Campbell, also plays a main role in "The Lincoln Lawyer," doesn't she?
A: Yeah, she's doing double duty. We're shooting the second season of "The Lincoln Lawyer" now. We just started (Nov. 1).
She's really good. As good as she is in "The Lincoln Lawyer," she's really good as a detective in "Avalon."
(The character) comes out of my portfolio of characters, male or female, that are resilient and relentless. She's assigned to a post on an island that's basically a tourist destination, the kind of assignment for people who have crossed the powers that be politically.
They call it freeway therapy, where they give you a job where you're stuck in traffic an hour each way. This is freeway therapy extrapolated to the nth degree because you have to take a boat to go to work.
Q: How did the first season of "The Lincoln Lawyer" on Netflix go?
A: It was a pretty big hit. They said that 30 million accounts watched the whole show, all 10 episodes, in the first 28 days after it was released.
That's accounts. They tell you accounts are shared, so you can probably double that — 60 million people.
It was their biggest debut in a few years. They told us, we won't make a decision (about a second season) until we have 28 days of data, but like a week after it came out they said, let's do a second season.
Q: Manuel Garcia-Rulfo seems to really resonate with viewers as Mickey Haller, the title character.
A: We got lucky. There are a lot of corollaries to Titus (Welliver, who has played Harry Bosch in two series).
Manuel's had the lead in Mexican movies and shows, but he wanted to break into the market up here. He actually came to the writing room to spend time with us. He wants to do all he can do. It's a pleasure to work with him.
Q: Which of your books is this season of "The Lincoln Lawyer" based on?
A: The main book this season is "The Fifth Witness." It needed updating. It really came out of the mortgage and housing crash of 2010-11. We changed to a theme about gentrification. (Mickey's) client is a chef, not a schoolteacher.
Q: What's the production schedule for the second season of "Bosch Legacy"? (The show is on Amazon Freevee.)
A: We're moving along on that. We start shooting the ninth of 10 episodes on (Nov. 7). There's a slight overlap (with "The Lincoln Lawyer").
It's mainly based on "The Crossing." Titus and I just wrote the ninth episode. It's the second year in a row Titus and I have written an episode together.
The emotional through line of this season is Maddie. We ended last season with a huge cliffhanger, and we take care of that pretty quickly, but there's still trauma to deal with, and her making her way.
Q: Are there drop dates for "The Lincoln Lawyer" or "Bosch: Legacy"?
A: Not yet. Sometime in 2023.
Q: Let's talk about "Desert Star."
A: I'm still a book writer. Always remember that.
This one was pretty emotional. It's dealing with some stuff Harry should be dealing with, mortality, regrets.
Someone told me the deepest regrets are for things you didn't do. There's something he left on the table, and he gets to go back to it.
It's more a Bosch book, but it's Ballard too — she's trying to solve a mystery about Harry.
He ends up in Florida in this one, in Key West. I went there right before the pandemic. Hadn't been there in years, possibly since my honeymoon. But I knew I wanted to set something there.
Q: What's the next book?
A: It's set up in "Desert Star." It's a Mickey Haller book, with a big part in it for Harry Bosch (Haller's half brother).
When you write this story, you can say, "But Connelly is bringing Bosch back! There's more Harry Bosch."
I start my books in December. I always love this time before you write and you're thinking about it. A really cool time.
Review: 'Dickens and Prince: A Particular Kind of Genius,' by Nick Hornby
NONFICTION: A breezy, entertaining look at the similarities between two artistic greats, a 19th-century Brit and a 20th-century Minnesotan.
"Dickens and Prince: A Particular Kind of Genius" by Nick Hornby; Riverhead (169 pages, $18)
Event: Club Book, 10:30 a.m. Nov. 19, virtual appearance. Go to clubbook.org/portfolio-posts/nick-hornby
———
Both had rough childhoods, after which they worked tirelessly in what amounted to apprenticeships. In their 20s, both made attention-getting breakthroughs — and romantic decisions — they'd regret. Both died in their late 50s but remain bankable stars.
Does this make Charles Dickens and Prince creative soulmates? Of course not. Such career trajectories aren't uncommon in the arts, sports and other fields. But for a disparate pair, "The Pickwick Papers" author and the Paisley Park hitmaker have astonishing commonalities, Nick Hornby contends in his new book.
Plainly, this is not among the crucial concerns of our time. But if you care about how and why art is made — or if you just love "Little Dorrit" and "Little Red Corvette" — "Dickens and Prince" was written with you in mind.
Hornby's heroes are most alike in their approach to work. This occurred to Hornby when he revisited Prince's "Sign o' the Times," an expanded edition of which, released in 2020, contained more than 60 songs that weren't included on the original double album.
"I thought, 'Who else ever produced this much? Who else ever worked that way?'" Hornby writes. "It was supposed to be a rhetorical question, but then I realized there was an answer: Dickens."
It's hard to think of a contemporary author better equipped to write this book. In Hornby's 1995 "High Fidelity," a novel about the bliss and woes of deep music fandom, a character names a Prince tune as one of her all-time favorites. In "Stuff I've Been Reading," a column Hornby wrote for the Believer from 2003-21, Dickens made numerous appearances.
Hornby detects several similarities between the men. Unhappy with his recording contract, Prince was photographed with the word "slave" written on his face. Dickens, too, felt he was underpaid, complaining in a court filing, and in the pages of "Nicholas Nickleby," about competing publishers stealing his work.
Attempting to demonstrate that Prince and Dickens' work remains important — something that seems self-evident — Hornby undermines his argument by marshaling flimsy evidence. The album "Purple Rain," he writes, "was placed by the Library of Congress on the National Recording Registry." This sounds lofty, but it's one of 600 recordings so honored since 2000. Likewise, Hornby's chapter on Dickens' and Prince's uneven love lives does nothing to bolster his thesis.
But it's hard to argue with Hornby's main contention: that the lack of a creative "off switch" distinguishes Prince and Dickens from most of their respective contemporaries. Prince wrote and recorded scores of songs in 1986 alone. Over 30 months at the end of the 1850s, Dickens wrote both "A Tale of Two Cities" and "Great Expectations."
"Nobody," Hornby writes, "ever worked harder than these two."
———
Kevin Canfield is a regular contributor to the Star Tribune's books coverage.
'Christmas Story' Sequel, Getting 'Pickled' on CBS, Marital Discord in 'Fleishman,' 'Dead to Me' Finale
Christmas-themed TV highlights include a movie sequel to the 1983 classic A Christmas Story with a grown-up Ralphie. HBO Max visits an enlightened Santa Camp. CBS brings pickleball to prime time with a comedic celebrity tournament. FX (on Hulu) presents an unsparing adaptation of the bestseller Fleishman Is in Trouble, about the aftermath of a broken marriage. Netflix's darker-than-dark female buddy comedy Dead to Me debuts its third and final season.
Movie Premiere
Here's a triple-dog-dare for you: The prospect of watching the nostalgic sequel to the nostalgic 1983 holiday classic, which updates the Parker family from 1940 to 1973, when a grown-up Ralphie (still Peter Billingsley) brings his own family back to his Hohman, Indiana hometown. The occasion: the passing of his Old Man (Darren McGavin), prompting Ralphie to try to recreate the magical holidays of his youth. Fan favorite characters including Flick (Scott Schwartz) and bully Scut Farkas (Zack Ward) are still around. Maybe you can go home again.
Documentary Premiere
Santa Claus is one of the most powerful icons of the Christmas season, but even Santa must change with the times. Such is the thrust of this engaging documentary, set at a summer camp for prospective Santas in New Hampshire, where a new class learns the ins and outs of ho-ho-hos while pushing for diversity in race and gender. Among the newbies: a Black Santa (Chris), a Santa with a disability (Fin) and a transgender Santa (Levi). As they face cultural pushback, there's unrest in the Mrs. Claus camp as they argue for equal billing and pay. Rudolph, could you please shine some light on this situation?
Special
For many, the growing sport of pickleball is serious business. For Stephen Colbert, it's an opportunity for celebrities to have fun and raise money for charity (Comic Relief USA) in a two-hour tournament special filmed in September at the Sherwood Country Club in Thousand Oaks, California. Colbert hosts and performs the national anthem with Kenny Loggins, setting the tone for pickleball matches played by the likes of Will Ferrell, Emma Watson, Kelly Rowland, Sugar Ray Leonard, Max Greenfield, Tig Notaro, Luis Guzman, country stars Jimmie Allen and Dierks Bentley and The White Lotus Emmy winner Murray Bartlett. The winning team takes home the Colbert Cup. It's no mirrorball, but you can't have everything.
Series Premiere
From FX comes an unsparing eight-part adaptation of Taffy Brodesser-Akner's bestseller about a marriage on the rocks. Jesse Eisenberg is the sort-of protagonist, Dr. Toby Fleishman, who is just beginning to test the waters of post-divorce freedom when his social-climbing ex-wife, Rachel (Claire Danes, queen of the ugly cry), suddenly goes off the grid, leaving him with their two confused kids during a heat wave. As he reunites and leans on his best friends (well-cast Lizzy Caplan and Adam Brody) for support, the series replays the Fleishmans' troubled relationship from all sides. (See the full review).
Season Premiere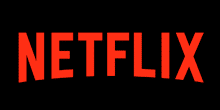 The twisted buddy comedy returns for its third and final season, delayed for two years by the COVID disruption and by star Christina Applegate's diagnosis with MS. Happily, her comic timing is undiminished as widowed realtor Jen Harding, who's first seen recovering from the hit-and-run perpetrated by a drunken Ben (James Marsden), the twin of Steve, the abusive man Jen killed and whose body she buried with the help of BFF Judy Hale (Linda Cardellini), Steve's emotional wreck of an ex. Told you it was twisted. (Before the series even began, Judy was behind the wheel of the car that killed Jen's cheating husband.) More twists await these amusingly tormented characters as the series lurches toward what's sure to be a bittersweet conclusion.
The Yule Log:
Also on the Stream:
Inside Thursday TV:
Law & Order (8/7c, NBC): Veterans Day lives on, as detectives Cosgrove (Jeffrey Donovan) and Shaw (Mehcad Brooks) will do what it takes to solve the murder of a decorated military vet in his home. On Law & Order: Special Victims Unit (9/8c), Rollins (Kelli Giddish) considers a new opportunity, setting up her exit next month.
Walker (8/7c, The CW): Walker (Jared Padalecki) hopes to lure daughter Stella (Violet Brinson) home for Thanksgiving, but the family's "Circle of Thanks" quickly turns into a cesspool of grievance.
Call Me Kat (9:30/8:30c, Fox): Another chance to see the late scene-stealer Leslie Jordan in action, when Phil pleads exhaustion after partying all night and every night with his new beau (John Griffin).
Top Gear (11/10c, BBC America): In the Season 33 (!) premiere, Chris Harris, Freddie Flintoff and Paddy McGuinness are off to Thailand where pick-up trucks are all the rage.
Ferrell and Reynolds Are 'Spirited,' Mickey Mouse and Fraggles, Joni Mitchell Songbook, Bros Clash on 'Fire' and 'Bloods'
Will Ferrell and Ryan Reynolds cut up, and cut a rug, in Spirited, a musical send-up of A Christmas Carol. Disney+ celebrates Mickey Mouse to kick off Disney's 100th anniversary and presents a Fraggle Rock holiday special. The Kennedy Center honors Joni Mitchell's song catalog in a concert special. On CBS hits Fire Country and Blue Bloods, bros and actual brothers put differences aside to get the job done.
Movie Premiere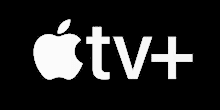 Can the world handle, and does it need, an irreverent new twist on A Christmas Carol? (It won't be the last iteration of the Dickens classic this year.) At least Spirited acknowledges the trend with a self-mocking tone that extends to the elaborate Broadway-style musical numbers from Benj Pasek and Justin Paul (Dear Evan Hansen, La La Land, The Greatest Showman). Will Ferrell and Ryan Reynolds are the headliners, with Ferrell an earnest Ghost of Christmas Present and Reynolds his "unredeemable" new corporate-monster target, who resists change until the Ghost takes a hard look at himself. (Tracy Morgan provides the voice of the sepulchral Ghost of Christmas Yet-To-Come.) It's all in good fun, but a little exhausting at more than two hours.
Documentary Premiere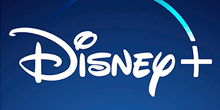 Helping kick off the 100th anniversary of the Walt Disney Company's founding in 1923, a new documentary profiles the plucky animated mouse (originally to be named Mortimer) on which the Disney empire was built. The film from director Jeff Malmberg traces Mickey's evolution from his breakthrough success in the first sync-sound short, 1928's Steamboat Willie, to his iconic status in films like Fantasia and, of course, TV. Included is an exclusive hand-drawn animated short, Mickey in a Minute, to remind us that deep down we're all members of the Mickey Mouse Club.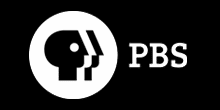 Legendary singer-songwriter Joni Mitchell receives an eclectic tribute in the latest installment of the concert series. The National Symphony Orchestra provides the backdrop as artists including Renée Fleming, Lalah Hathaway, Jimmie Herrod, Raul Midón and Aoife O'Donovan find new shadings in such standards as River, The Circle Game, A Case of You and Woodstock.
From the first episode of the freshman drama, we've known there's bad blood between former besties Bode (Max Theiriot), the inmate firefighter, and Battalion 1608 engineer Jake (Jordan Calloway), stemming from the tragic car-accident death years earlier of Bode's sister. It may be time to finally bury the hatchet—metaphorically—when the one-time bros attempt a dangerous mountainside rescue together of a hiker who fell while taking a selfie. The tone of conflict continues on Blue Bloods (10/9c) when brothers Danny (Donnie Wahlberg) and Jamie (Will Estes) butt heads over a gang-related shooting.
The Yule Log:
Inside Friday TV:
Young Rock (8:30/7:30c, NBC): The future Rock's dad Rocky (charismatic Joseph Lee Anderson) gets life-changing news in 1985 Hawaii, while in the future 2033, Dwayne (Dwayne Johnson) considers embarking on a diplomatic mission.
True Crime Watch: ABC's 20/20 (9/8c) explores a twisted triangle in the aftermath of the 1999 murder of 75-year-old Texas businessman Steve Beard, when accused perpetrator Tracey Tarlton confessed that she and the much-younger widow, Celeste, were lovers. On Dateline NBC (9/8c), Dennis Murphy reports on the 2014 stabbing death in Florida of Jill Halliburton Su, where footage from the home's security camera helped find the killer.
The Last Cowboy (10/9c, CMT): From Yellowstone's prolific Taylor Sheridan, a third season of the million-dollar horse-reining competition.
Real Time with Bill Maher (10/9c, HBO): Friends alum Matthew Perry joins the host for the Season 20 finale.
The Graham Norton Show (11/10c, BBC America): Fresh from his Tonight Show stint, Bruce Springsteen visits the raucous British chat show, with Florence and The Machine also on hand.
On the Stream:
Tim Allen in 'Santa Clauses,' Thanksgiving Comedy on ABC, Thor Tests His Limits, Cook with Martha
Tim Allen's Santa Clause franchise moves to streaming, as the jolly North Pole icon seeks his replacement. Happy Endings' Casey Wilson joins the Thanksgiving table on Home Economics on ABC's mostly holiday-driven sitcom lineup. Marvel movie star Chris Hemsworth tests his physical and mental limits in a docuseries designed to help viewers live better for longer. Martha Stewart dishes up a new cooking series from her Bedford, N.Y. farm.
Series Premiere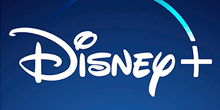 No one said being Santa Claus had to be a lifetime gig. And so after nearly 30 years in the sleigh's driver seat, the jolly Santa who once was Scott Calvin (Tim Allen reprising his role from the movie franchise) decides to hang it up when his magic begins to wane. His search for a suitable replacement fuels this six-part comedy series, launching with two episodes, followed by weekly installments.
There's an extra sibling at the Hayworth family Thanksgiving table this year—make that half-sibling, as their newly discovered half-sister Harmony (Happy Endings' Casey Wilson) creates some disharmony among Tom (Topher Grace), Sarah (Caitlin McGee) and Connor (Jimmy Tatro). Adding to the awkwardness: It's the first time she'll meet her biological dad, Marshall (Phil Reeves) and wife Muriel (Nora Dunn). On the other hand, daughters-in-law Marina (Karla Souza) and Denise (Sasheer Zamata) see this interloper's disruption as an opportunity to gain favor.
As Thanksgiving threads its way through ABC's comedy lineup, the Conners struggle to look on the bright side, with Darlene (Sara Gilbert) still looking for work, and Jackie (Laurie Metcalf) facing the fact that her favorite nemesis, feisty Grandma Bev (Estelle Parsons), in in declining health. On The Goldbergs (8:30/7:30c), the family carries on for their first Turkey Day without patriarch Murray.
Bucking the holiday trend, it's business as usual for the Emmy-winning comedy, with class in session and Janine (Quinta Brunson) insisting her second-graders join in on an egg-drop physics experiment intended for the eighth-grade science class. How could that go wrong?
Series Premiere
The Thor star has a physique anyone would envy, and yet Chris Hemsworth feels compelled to test his limits, mentally and physically, in a set of extreme feats designed to unlock anti-aging secrets and allow him to reach the human body's full potential. In a six-part series, Hemsworth learns to manage stress by walking along a narrow crane arm with no railings atop a 900-foot-tall Sydney skyscraper. He then brings brothers Liam and Luke along to swim and surf in the frigid Arctic waters of Norway, on the notion that exposure to extreme temps can trigger the bodies' defenses again killer diseases associated with old age. Other challenges involve fasting, spearfishing off the Great Barrier Reef, a 100-foot rope climb from a cable car, and wearing an aging suit in a retirement village to learn about accepting one's limits.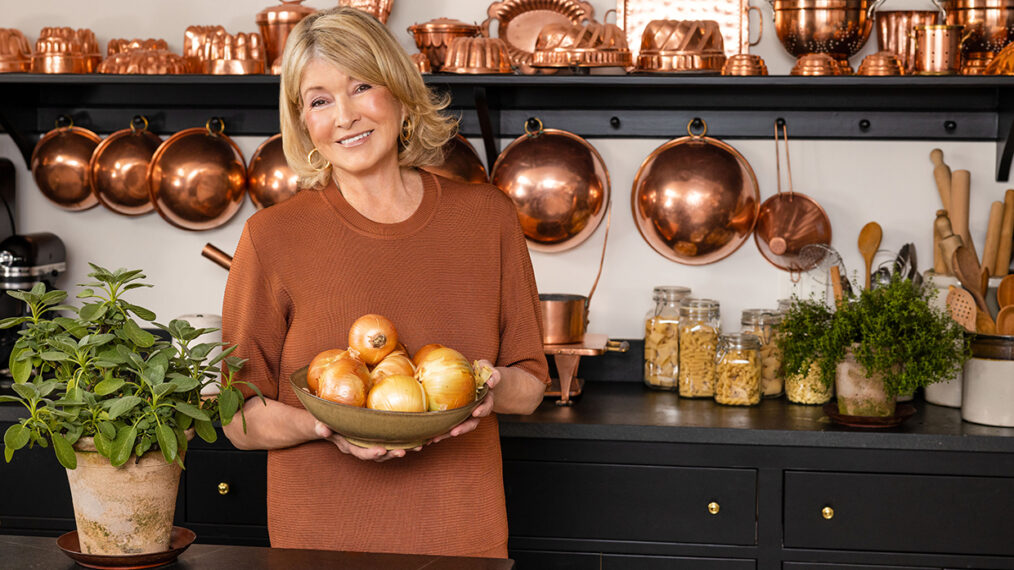 Series Premiere
Martha Stewart invites viewers to her farm in Bedford, N.Y. for a tutorial on how to replicate her favorite recipes, from strawberry jam (made with ripe berries from her garden) to paella for a crowd. She shares wisdom with world-famous chefs and her nearest and dearest over 10 episodes, two dropping each week. And should you need a refresher on etiquette, flip over to Netflix for Mind Your Manners, a six-episode series of pointers from etiquette teacher Sara Jane Ho on how to present your best self in public.
Inside Wednesday TV:
Survivor (8/7c, CBS): The castaways are rocked by a double tribal council with two blindsides. Back at camp, several of the players plot revenge after being left out of the last vote.

Master of Light

(8:30/7:30c, HBO): An acclaimed documentary follows artist George Anthony Morton on a spiritual journey from federal prison, where he spent 10 years during which he honed his craft, to his Kansas City hometown, where he reconciles with his family while painting them in the style of Dutch Old Masters.
American Horror Story: NYC (10/9c, FX): "The darkness always wins." That's the tagline as the latest season of the grisly anthology wraps with a two-episode finale.
Chicago P.D. (10/9c, NBC): Chief O'Neal (Michael Gaston) schemes to divert the Intelligence Unit from investigating his son (Jefferson White) by assigning the team a low-level "dead fish" case that turns out to be very live indeed.
Documentary Now! (10/9c, IFC): The season finale of the inspired mock-doc showcase spoofs auteur filmmaking in "Trouver Frisson," when a famous French filmmaker (Liliane Rovère, channeling Agnes Varda) goes on an existential search for the goosebumps that inspire her work.
Leverage: Redemption (streaming on Amazon Freezee): The Mission: Impossible-style caper returns for a new season (launching with the first three of 13 episodes) with Sophie (Gina Bellman) and her team staging elaborate cons to take down wealthy ne'er-do-wells.
The Wonder (streaming on Netflix): Florence Pugh (Little Women) stars in a moody period-piece psychological mystery as a 19th-century nurse in the Irish Midlands who's tasked with evaluating whether a young girl's months-long fast is a miracle or something more sinister.
In Her Hands (streaming on Netflix): A timely documentary profiles Zarifa Ghafari, who became one of Afghanistan's first female mayors at age 26, fighting for women's rights as the country unravels and the Taliban regains power.
Where Is Private Dulaney? (streaming on Hulu): From ABC News Studios, a three-part docuseries follows a mother's quest to learn what happened to her son, Private Leroy Dulaney, when he vanished from his Marine base in North Carolina in 1979.
'Yellowstone,' 'Star Trek' & More 4K Blu-Ray/DVD Box Sets for When You Want to Give the Gift of Physical Media
For when you want to give the gift of physical media, or simply treat yourself.
'The White Lotus' Renewed for Season 3 as HBO Extends Stay With Resort Anthology
Mike White's Emmy-winning series will visit a new location for its next luxurious outing.
'Family Guy' Team Talks Having Stewie Get 'Canceled' for Episode 400
Seth MacFarlane, Alex Borstein, Mila Kunis, Seth Green, Arif Zahir, and EPs Rich Appel and Alec Sulkin look back on the animated series.