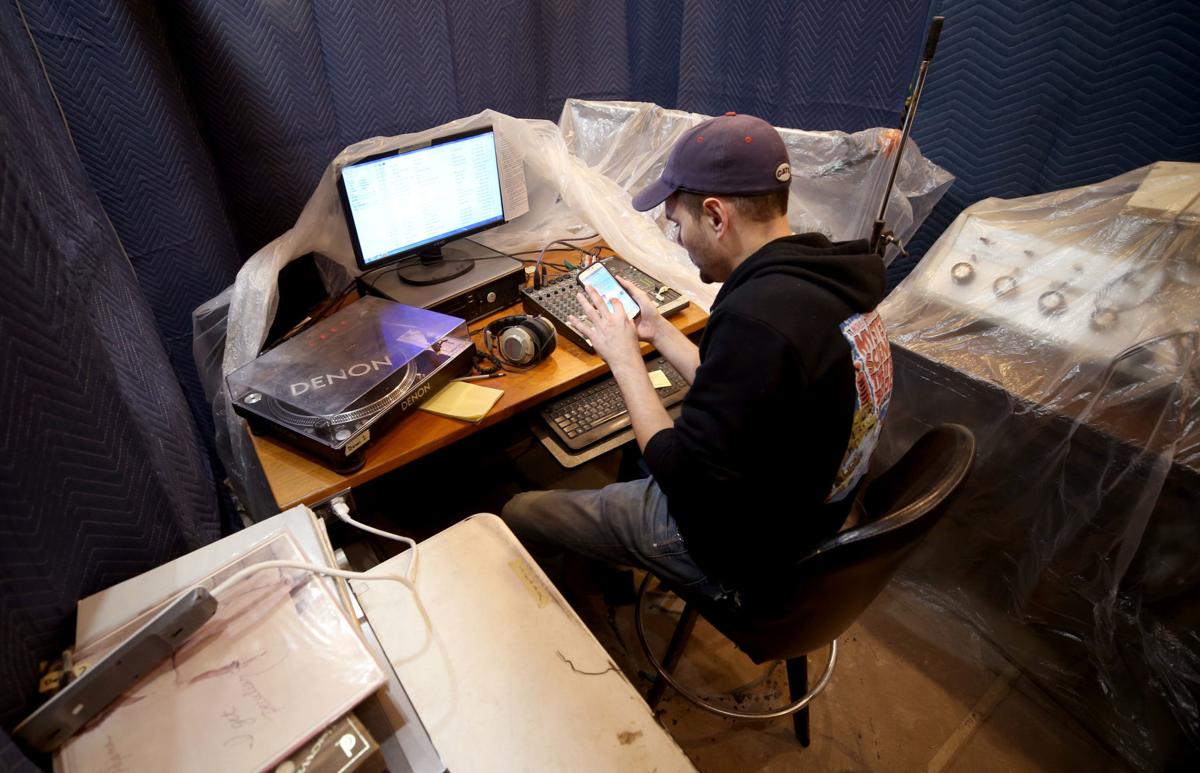 In January, Xerocraft, a nonprofit hackerspace for creators and artists alike, started the community radio station, KMKR (better known as K-Maker Radio) on 99.9-FM. But it wasn't easy getting there.
Although the station was technically thrown together in less than three weeks, the entire process took more than three years.
It all started in 2014 when Xerocraft received a note all the way from New York. It was from an individual who works with low-power radio stations, suggesting the hackerspace apply for a station of its own. All it took was filling out a one-page form. Xerocraft said, "Why not?"
Eight months later, the Federal Communications Commission approved the station. Easy enough, right? Wrong.
As it turns out, the individual in New York had mistakenly written the wrong location in the application, so Xerocraft's location on Sixth Street still hadn't been approved.
Xerocraft gave it another try, but didn't hear back from the FCC for nearly three years. Apparently, Tucson's proximity to the border caused a lengthy wait time from the FCC — they had to ensure Xerocraft wasn't trying to overrun a station in Mexico.
The station's general manager and one of Xerocraft's founders, Dale Tersey, said Xerocraft wasn't the only organization having trouble with the FCC at the time.
"There were hundreds of stations that were being held up because they were within 100 miles from Mexico or Canada," Tersey says.
On Dec. 11 last year, the FCC approved the station — for real this time.
But there was another problem. Xerocraft had already requested an extension on its construction permit. It was Dec. 11, and if they couldn't get anything on air by Jan. 5, 2018, the permit would expire.
"If that clearance from the FCC hadn't come through in December, there would be no radio station," Tersey says. "We were down to the wire."
Back in 2015, Xerocraft asked the community for donations to help purchase radio equipment, such as a transmitter and an antenna. They estimated everything together would cost $10,000.
Xerocraft also put on concerts and raised about $5,000. The organization also received a grant from the Arts Foundation for Tucson and Southern Arizona.
But the folks at Xerocraft didn't want to purchase the equipment in advance, in case the FCC didn't approve them in time. So, they threw the funds in the bank and waited for the FCC to call.
"When we were approved, we didn't have time to fundraise anymore," Tersey says, adding that Xerocraft members ended up paying for some of the equipment out of pocket.
One night during those rushed three weeks, a Tucsonan stopped by Xerocraft hoping for a tour of the building. He had a slab of wood that he wanted to turn into a tabletop and was hoping Xerocraft had the right equipment for him to use.
"I told him about the clearance of the radio station and that my next project was to build a tower to put on the roof," Tersey says. "He asked what kind of tower we wanted. It turns out, he was the general manager of a tower company and he had six acres of parts.
"The next night, he showed up with all sorts of stuff for us. Now we didn't have to build it. We just had to start assembling."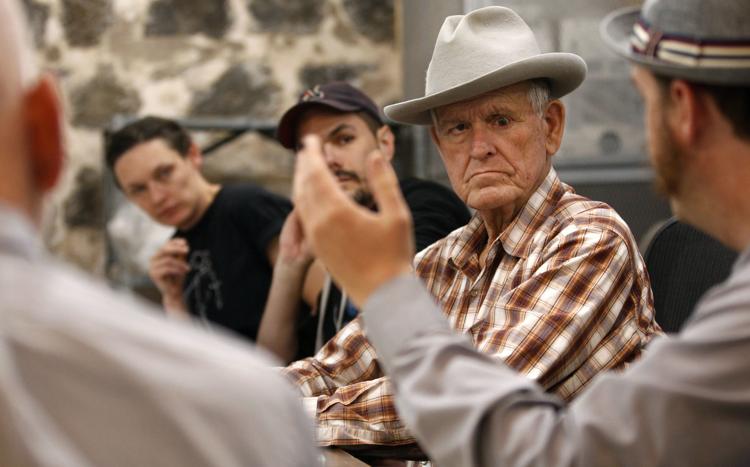 Tersey says the visitor had no clue the radio station was even a thing when he initially stopped in. Tersey calls it pure coincidence, but also says that Xerocraft visitors have been very kind in the past. One visitor even loaned them a $20,000 laser cutter.
Once the equipment was built, assembled, and ready to go, Xerocraft threw some music on the air. There wasn't time for sound-proofing either, so Tersey calls their current set-up a "blanket fort."
"We started with publicdomain music," Tersey says. "It makes elevator music sound good. Yuck."
But Xerocraft did what it had to do to reach the deadline
"We got the music up Thursday afternoon," he says. "I sent the paperwork to the FCC that night. Our deadline was noon on Friday."
With only three hours to spare, the FCC called Xerocraft at 9 a.m. on Friday and gave them a thumbs-up.
Since then, K-Maker Radio has been broadcasting music 24/7. The music is entirely local from various genres.
"There are tons of music in Tucson to showcase," Tersey says. "We're not into the national mixes and Top 40. We feature the local people."
In the very near future, Xerocraft is also planning to feature DJs, talks and discussions. Some DJs will be allotted specific times to broadcast and some will send in pre-recorded shows to put on air.
But Tersey says that since Xerocraft is open to the public certain days throughout the week, anyone can come in and use the equipment, so long as they are aware of the FCC's rules.
"If someone comes in and says they want to do a half-hour segment on Atari games, then we have the time to schedule those people," Tersey says.
As for the content of the radio shows, Tersey doesn't really care, as long as it's local. He says that localness is what sets them apart from other stations.
However, Tersey would love to put a focus on innovation and the maker movement.
"At Xerocraft, we're here to teach people skills, how to do things, and to support growth and innovation," Tersey says.
"To the people who are out of a formal-education system, we want to provide opportunities to continue to learn. The station itself is a learning tool as well."
K-Maker Radio is a low-power radio station, so it only broadcasts through certain areas of Tucson. Tersey says the station sounds the best around the downtown and University of Arizona areas, but that it can still be heard down River Road, close to Gates Pass and near I-19 in South Tucson.
"Our whole thing is Tucson," Tersey says. "We want to be the voice of Tucson."
Gloria Knott is a Tucson-based freelance writer.
Stay up-to-date on what's happening
Receive the latest in local entertainment news in your inbox weekly!