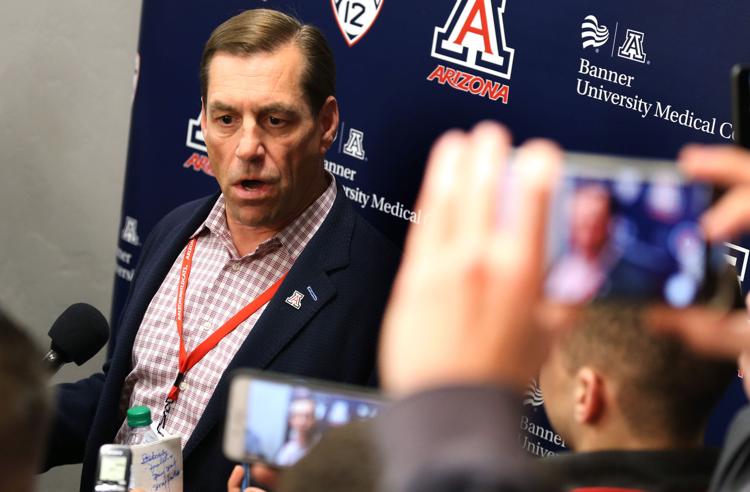 Arizona Wildcats assistant coach Mark Phelps is removed from the bench after ESPN reported that Phelps was involved in an NCAA issue regarding the academic records of former UA commit Shareef O'Neal.
UA athletic director Dave Heeke calls an impromptu press conference during halftime of Arizona's home basketball game against Washington State to affirm he plans to keep Miller as the team's head coach. 
"We're fully supportive of the coaching staff, the leadership of the basketball program," Heeke said. "We're supporting, as I have said before, we support Coach Miller. Those things that have been said to the contrary to that are not true."
Rather than fire him, the UA allows Phelps' contract to run out.