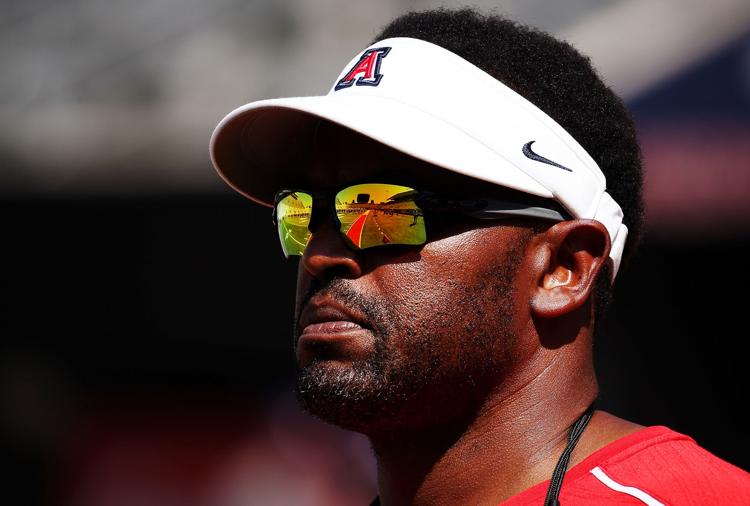 The Arizona Wildcats wrapped up their first week of fall practice on Saturday after an hour-long scrimmage. Just another week closer to the Sept. 1 opener against BYU. 
The day after being reinstated to the team, sophomore safety Scottie Young Jr. warmed up with the Cats, but did not participate in the scrimmage. Young was suspended during the spring practice period for undisclosed reasons and will miss the season opener. 
Redshirt freshman wide receiver Stanley Berryhill is expected to be a rotation player in the offense, but ran with the second unit during the scrimmage, and returned punts. Berryhill is a Tucson native and attended Mountain View High School, but transferred before his senior year and played at Orange Lutheran High School in Orange, California. 
Berryhill and head coach Kevin Sumlin spoke after Arizona's scrimmage, here's what they had to say: