Omar Elfarmaoui fell in love with Thai ice cream at a shopping mall on the island nation of Bahrain. Employees at a mall kiosk would spread liquid cream onto a freezing flat panel, and roll it up into little pinwheels of fruity ice cream.
It was right then, about two years ago on a family trip, that he knew he wanted to open a Thai ice cream shop back home in Tucson. The 20-year-old Omar is Palestinian, but his family is actually from Saudi Arabia and is involved with the local Muslim community here.
After this revelation, his mother reached out to Ari Baban of Za'atar restaurant in midtown Tucson. Ari wanted to open another concept near campus, Omar said, so the two decided to partner up. They opened Wrap N' Roll this month inside the former Goodness location at the ground floor of the Hub at Tucson student apartment complex, 1011 N. Tyndall Ave.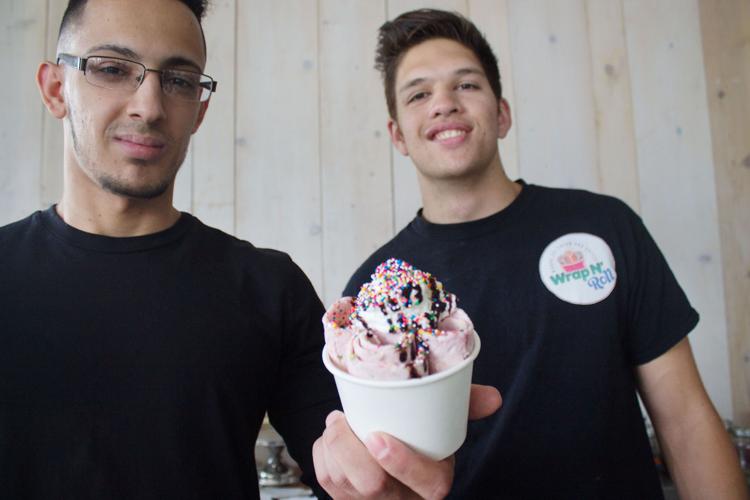 The shop serves savory wraps for lunch, and Thai ice cream for dessert. Both are done Chipotle style, where you choose your own ingredients from a big list and it gets made in front of you. Meat options include lamb, veggies and falafel.   
On a recent visit, they made me up a solid chicken shawarma wrap with olives, Feta cheese, tomatoes and a garlicky aoli for $8. Make sure to grab a side of Cholula hot sauce from the plastic containers; it made the whole thing pop. The ingredient selection wasn't as extensive as Eat-A-Pita on University Boulevard, but the spinach wrap did a good job of holding everything in until the very end.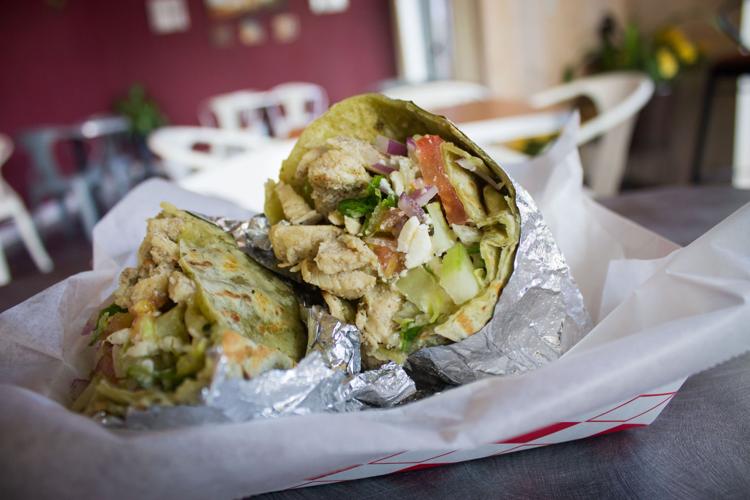 In addition to the wraps, the restaurant also has homemade hummus, baba ghanoush, daily soups like lentil, and various salads like tabouli and fatoush pita salad. I also spotted some pinwheel pies in the deli case that were brought over from Za'atar. 
As for the Thai ice cream flavors, I think it's best to go simple with something like strawberry. The employee chopped up some pistachio nuts straight onto the freezing disk, and added them into the mix. The housemade cream basically freezes instantly, when it touches the cold surface. It's a little bit firmer than regular ice cream, but has a similar flavor with less fat. If that's not enough for you, go wild with some Oreos, Reese's or Fruit Loops on top. 
Wrap N' Roll is open Mondays through Thursdays from 10 a.m. to 10 p.m., Fridays and Saturdays from 10 a.m. to midnight, and closed on Sundays. 520-490-9958. Follow them on Facebook at facebook.com/wrapnroll1011