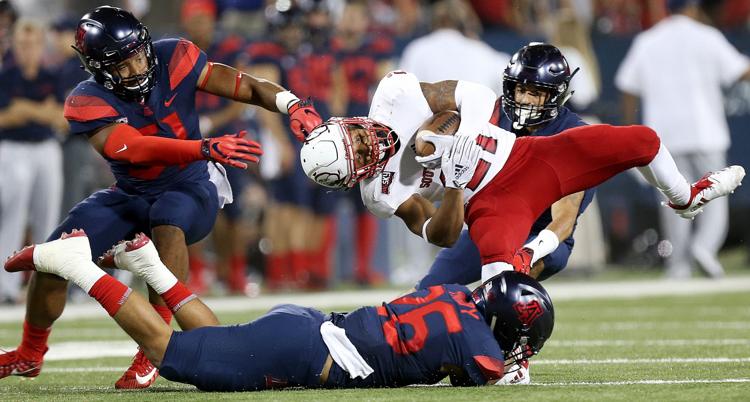 Saturday's first half was huge for Arizona, considering it checked off a few things that been on the Wildcats' to-do list all season.
Linebacker Anthony Pandy recorded the team's first sack of the season late in Saturday's first quarter. Sophomore linebacker Kylan Wilborn tacked on his first sack of the season in the second quarter.
J.J. Taylor's 84-yard kickoff return in the second quarter was his first touchdown since last year's regular-season finale against rival Arizona State. It was also Arizona's first kickoff return for a touchdown since 2014 when Cayleb Jones returned an onside kick.
Before that? Try Travis Cobb against Iowa in 2010.
Shun Brown also caught the first touchdown pass of his senior season right before halftime. Less than three minutes into the third quarter, Cedric Peterson caught his first career TD, which gave the Cats a two-score lead.