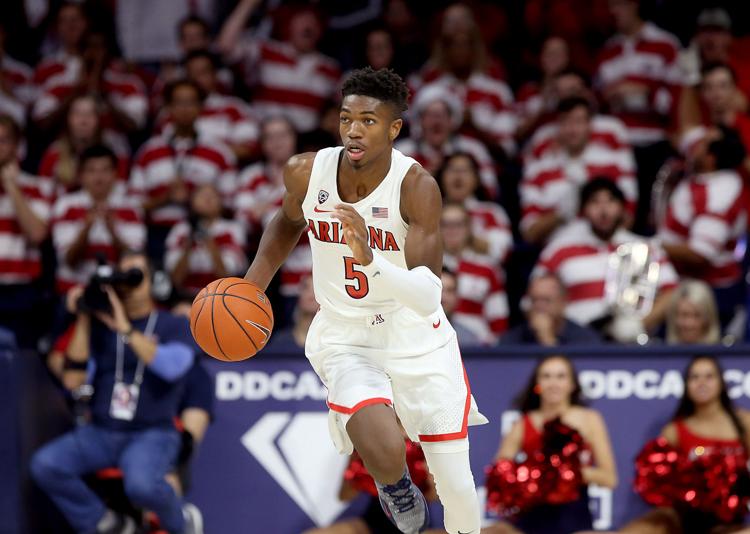 When the halftime buzzer sounded Thursday, McKale Center was the quietest it's been all season. Maybe it was because Arizona trailed 41-29.
The Wildcats shot 38 percent from the field and committed 11 turnovers in the first half. Utah Valley had 19 points off UA's turnovers in the first 20 minutes.
Sean Miller must've said something personal to the Cats in the locker room, because Arizona started the second half on a 16-2 run behind Brandon Randolph's four 3-pointers. After the Wildcats took a 45-43 lead, both teams were in a back-and-forth battle in the second half with UA eventually pulling away late in the game.