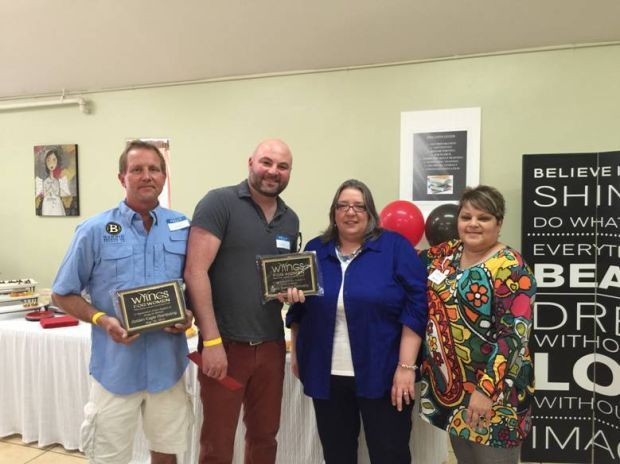 The Delta Dental of Arizona Foundation awarded more than $494,000 in community grants and dental equipment and supplies to 30 organizations promoting oral health programs in Arizona, including $50,000 over two years to a mobile health program at the University of Arizona serving children and pregnant mothers in Tucson.
The
Family Foundation has pledged $10,000 a month to nonprofit organizations, the Tucson Hispanic Chamber of Commerce announced. Recipients are the Sunnyside Foundation for the Back to Basics Emergency / Flex Funding Program, $3,000; Challenger Middle School, $3,600; La Frontera Mariachi Festival, $400; TMM Family Services, $1,000; and Metropolitan Education Commission, $2,000.
Dun & Bradstreet Credibility Corp. donated $21,000 to the Tucson Unified School District to help increase its science, technology, engineering and math (STEM) initiative.
Southwest Gas employees raised $23,101 in donations for Pima Meals on Wheels, the home-delivered meal program at the Pima Council on Aging.
The Girl Scouts of Southern Arizona recently received a $25,000 grant from the S.L. Gimbel Foundation Fund to support underprivileged girls through the Girl Scouts' Social Justice Program.
In support of the Adelante Jovencitas ("Young Women Moving Forward") program, the Santa Cruz Community Foundation awarded a $5,000 grant to the Girl Scouts of Southern Arizona. The program provides a Girl Scout leadership experience for at-risk girls ages 13 to 17 in Santa Cruz County.
Barrio Brewing donated $3,725 to Wings for Women on March 7 for its work providing a safe environment for homeless and impoverished women and children. The donation came from the sales of a specially brewed Girls Pint Stout.
For the past six months, Pima Street Hockey League members have volunteered through the Tucson Clean & Beautiful Adopt-a-Park and Public Areas Program to adopt the Eric Ogden Skate Park.
The Arizona Society Colonial Dames XVIIC donated $2,700 to the Arizona Fisher House Committee.
of St. David, the group's state president, presented the check.
Starr Pass Golf Suites is holding a clothing drive Saturday through March 25 for the YWCA to support local women in need. It is also accepting men's clothes to donate to Big Brothers Big Sisters of Tucson. Bring clothing in like-new condition to the desk at the Starr Pass Clubhouse, 3645 W. Starr Pass Blvd.
The Arizona Builders' Alliance is accepting submissions from local charities that need facility renovations this year. The charitable facility must be a 501(c)3 in the Tucson area, own its own building and preferably provide services to underprivileged children, families in need or the elderly. Private and public schools are not eligible. Contact Director
at 881-7930 or TDunn@azbuilders.org or see www.azbuilders.org.
To celebrate its grand opening, Dunkin' Donuts at 10200 E. Old Vail Road donated to Casa de los Niños 25 cents from each cup of coffee sold Feb. 23 through March 1.
Sauce, at 2990 N Campbell Ave., donated 20 percent of nonalcohol sales from March 10 to the University of Arizona Business of Entertainment Club.
The National Inclusion Project provided $10,000 in grant funding to the Tucson Jewish Community Center's summer camp 2015 program.
Submit items about business or nonprofit organization donations to business@tucson.com; please use Giving Back in the email subject line and include photos in JPEG format.