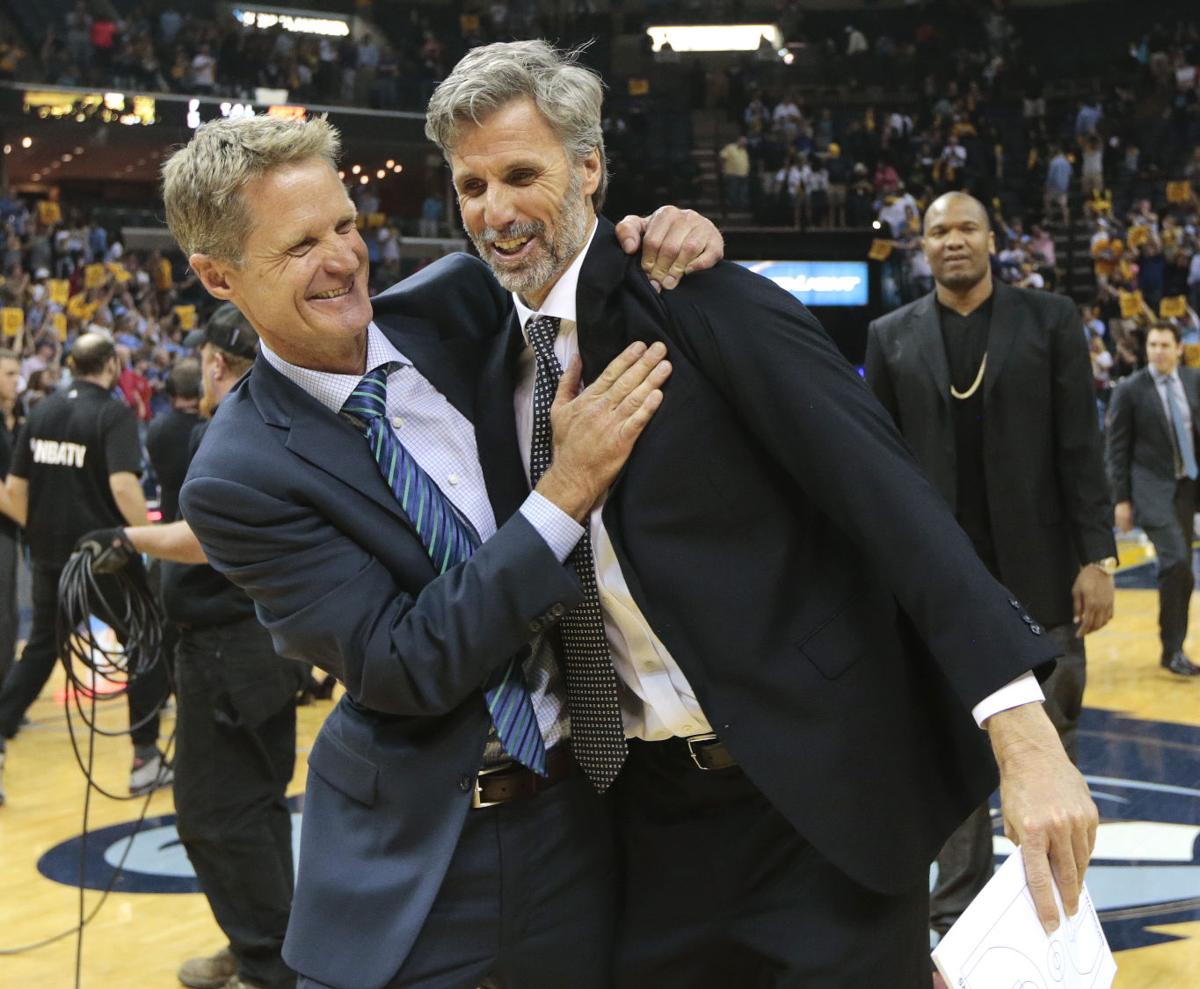 Position: Player development coach 
Years at UA: 1984-85 to 1986-87.
This season: Called the "Curry Whisperer" in a San Francisco Chronicle story this season, the easygoing Fraser spent a second season as the Warriors' player development coach.
How he got here: Having performed several roles in and around basketball since serving as a graduate assistant for Olson in the late 1980s, Fraser rejoined his close friend Kerr on the Warriors staff.
Also worked for: Suns (workout coach, 2004-07), University of Missouri (1999-00).
He said it: "He's been big. You need that kind of inspiration on a day-to-day basis to try to figure out how you're going to get better and keep things fresh. He's great at just giving me little nuggets. It's kind of like a pep talk. He knows my mood, the look on my face or my body language. He knows what to say to get me going." — Curry, on Fraser in the Dec. 2015 San Francisco Chronicle.