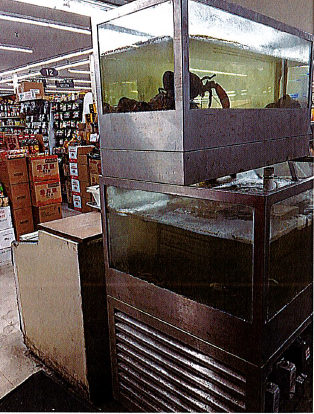 History: Since 2015, the store has been inspected 12 times and failed five times. Most recently it was placed on probation June 4.
What the inspector saw: Live crabs and lobsters that died of unknown causes during captivity were offered for sale to the public; employee kept a pet bird in the store; sprouts, spinach, bok choy, bologna and cheese stored at unsafe temperatures; walk-in refrigerator had dirty floor, walls and ceiling; manager not certified in food protection management.
Follow-up: Passed reinspection June 18.
Comments: Declined to comment.