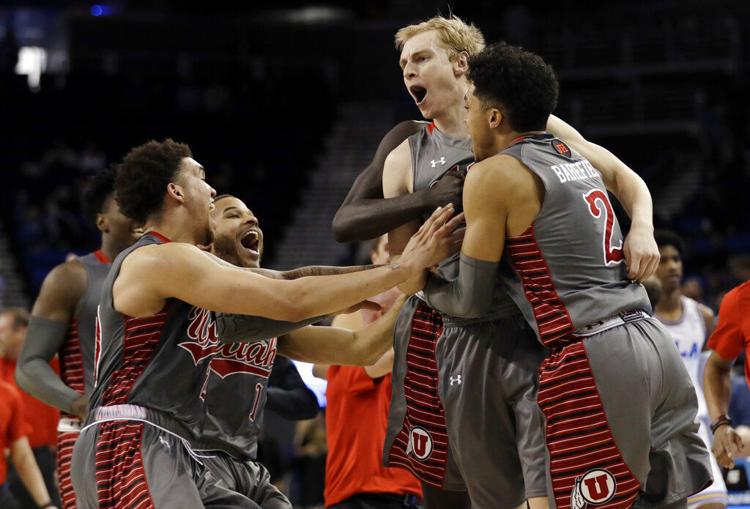 With his team trailing UCLA by up to 22 points early in the second half last Saturday at Pauley Pavilion, Krystkowiak didn't just try to fire up his guys by telling them they could pull out a win.
He also alerted the refs.
"I said, 'Hey, don't quit working because you might think this is over, but this is going to be on 'SportsCenter,'" Krystkowiak said, claiming he has only twice spoke of such a belief. "I believed it. I felt it. Then when it happens, it's like, 'Yeah, I talked about that happening.'"
What happened, sure enough, was pure "SportsCenter." The Utes pulled out a massive comeback win, with Barefield racing down to the 3-point line on the final play, drawing two defenders, then dishing the ball backward to Van Dyke, who quickly released a 25-footer that went in.
Van Dyke's 3 wound up being the No. 1 pick on SportsCenter's Top 10 plays that night, too.
It might have been considered a payback, of sorts, for not only UCLA's comeback win at Oregon but also Van Dyke's missed 3-pointer at Arizona with eight seconds left in overtime.
"Parker had a similar shot at Arizona, a wide open 3 that could have won the game on the road there. And there he was again," Krystkowiak said. "Having a Utah kid be disappointed in not hitting that game-winner and then have an opportunity to redeem himself made it even more special."