Trend alert! Tucson's Chinese food scene is getting real sizzly right about now, and yes I know that's a bad pun. But what else can you say when everyone in the restaurant has a personal hot pot?! 
This isn't necessarily brand new; After all, folks have been hot-potting at local Sichuan spots like Impress and Jun Dynasty for years now. But there's something special about this new crop of Chinese restaurants. They feel hipper, and for lack of a better word: fresh. 
Three new spots have all opened in the past year that seem to cater specifically to the younger demographic, which includes UA students and freaky people like me who obsess over regional Chinese dishes. Before, these said people might have had to go to Phoenix to get their fix, but that is definitely no longer the case.  
Below you'll see three Chinese restaurants that are pushing the envelope with bigger flavors, hard-to-find dishes and general all-around deliciousness. Did I mention noodles? Those are key ...
Panda House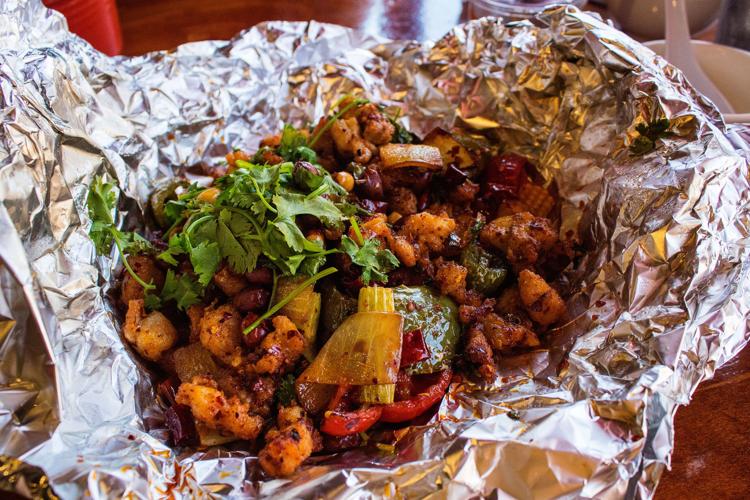 The campus-area restaurant is fire ... but much of this had to do with table next to us and their mini-hot pot complete with flickering flames. Whether it was the pork stomach or the one with the cauliflower remains unclear. But we were concentrating on our shiny parcel of tinfoil, which contained a mound of spicy sour chicken bits with chiles and peanuts. That's off the separate Sichuan menu, which you may need to bring a translator for. (Hold it up and ask for chicken — that'll probably work.) Or just pick a dish off the regular menu; Panda House has a lotta gems, including rich beef soups with homemade noodles. 
Hours: Monday-Thursday and Saturday 10 a.m. to 9:30 p.m.; Friday 10 a.m. to 10 p.m.; Sunday 11 a.m. to 8 p.m.
Noodleholics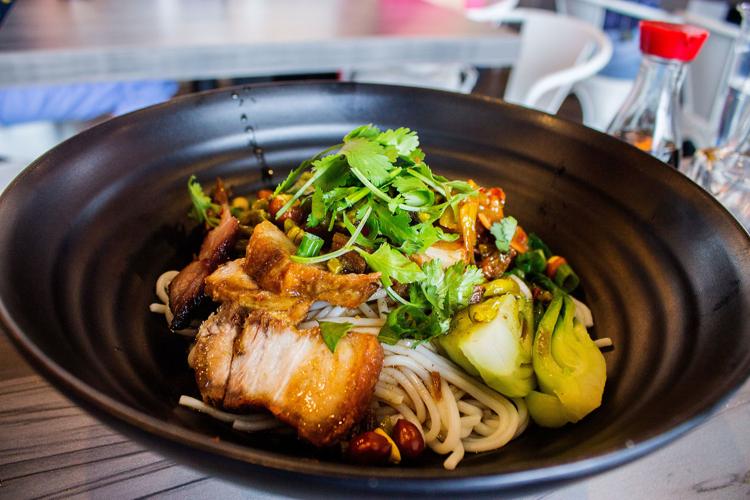 A regional Chinese restaurant that only serves noodles, and makes its own dumplings?! Not hard to see why Noodleholics has become so popular in the short few months it's been open on Grant. But what that description fails to mention is the quality and attention to detail that goes into every bowl. The wheat noodles are made in the back, and the rich beefy broths are unmatched in the Old Pueblo. If you're adventurous, ask for the pig intestine in your bowl; it's lovelier than it seems. Or just go for a spicy order of Dan Dan, it blows Pei Wei's out of the water. Read more here. 
Hours: Tuesday-Thursday 11 a.m. to 3 p.m. and 5-9 p.m.; Friday-Saturday 11 a.m. to 3 p.m.; Sunday noon to 3 p.m. and 5-9 p.m.; closed Monday
Years Asian Bistro and BBQ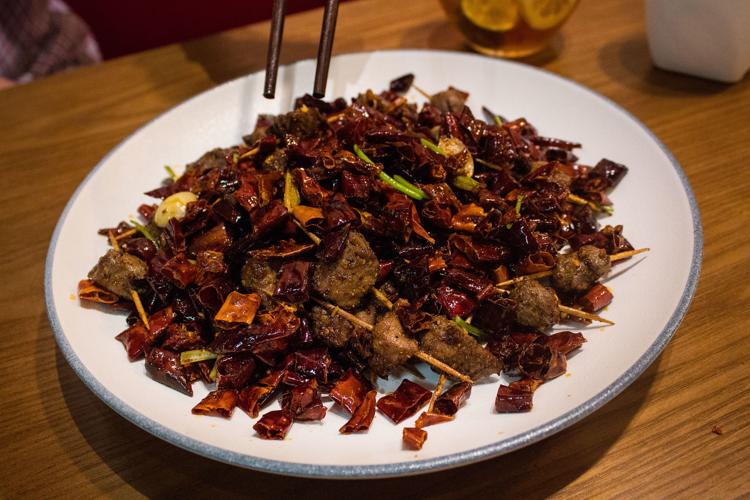 Years Asian Bistro isn't necessarily a Chinese restaurant; The menu has Japanese yakitori skewers, Korean fried chicken and all manner of Asian specialties. But the Chinese dishes here really shine ... quite literally in fact, if you order the grilled fish hot pot which comes on a sprawling silver chafer platter. The house special contains an entire fish surrounded by lotus roots, mushrooms and other veggies in a spicy red sauce. We opted for a bowl of Shanghai Granny's Noodles and some spicy toothpick lamb, where every meaty bite is skewered on individual toothpicks. Don't eat the chiles, they're dried!  
11 a.m. to 10 p.m. every day