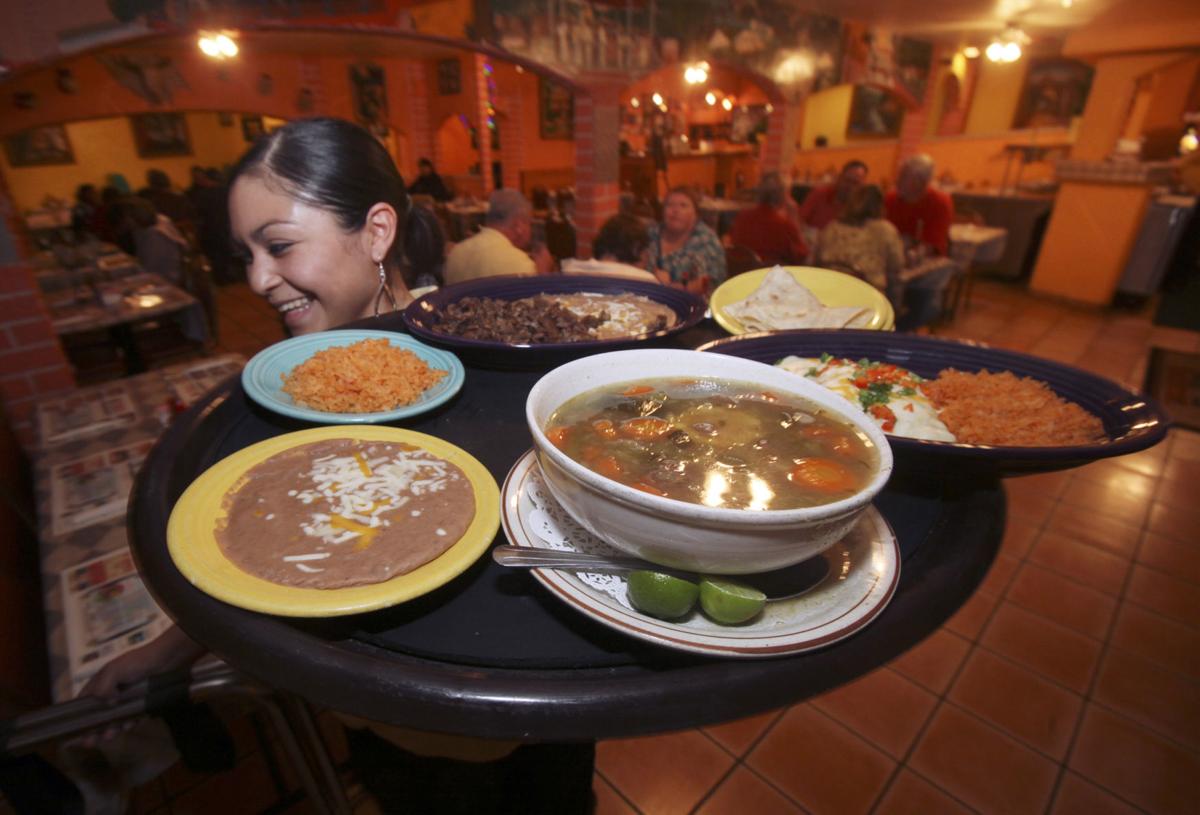 Rigo's Mexican Restaurant abrió una nueva sucursal la semana pasada en Benson, a unas 45 millas de su buque insignia en South Fourth Avenue.
El nuevo restaurante, el tercero de Rigo's, celebró su gran inauguración el 21 de junio en 660 N. Ocotillo Road, que sirve un menú clásico de comida mexicana que refleja bastante bien las otras dos ubicaciones de Rigo's en 2527 S. Fourth Ave. y 5851 N. Oracle Road.
Rigo's es popular por sus buffets, que se sirven durante todo el día con tacos y fajitas, grandes bandejas de frijoles refritos, arroz esponjoso y tortillas recién hechas.
También es conocido por sus conversaciones políticas servidas por funcionarios locales electos de la ciudad y el condado que regularmente frecuentan el popular buffet del almuerzo del restaurante.
En la gran inauguración de la semana pasada, la gente se presentó desde las ciudades vecinas de Tombstone, Willcox y Bisbee. La recepción fue tan grande que el restaurante se quedó sin comida, dijo Gloria Santana, quien ha trabajado con el propietario Roberto "Rigo" López desde que abrió el primer Rigo's en el sur de Tucson hace 19 años.
"Ha sido realmente abrumador y realmente agradable", dijo. "En realidad, nos quedamos sin comida los primeros dos días porque no estábamos planeando una apertura tan grande. Pero fue muy bonito".
"Estoy muy orgulloso", dijo López sobre la ubicación de Benson. "Estas son buenas personas".
López dijo que además de Santana, varios de sus empleados se mudaron a Benson, a donde López está en proceso de mudarse. Sus hijas continuarán dirigiendo los restaurantes de la familia en Tucsón.
Rigo's en Benson está abierto de 7 a.m. a 8 p.m. los lunes, miércoles y jueves; y de 7 a.m. a 9 p.m. de viernes a domingo. Está cerrado los martes.
New restaurants that have opened in 2019
Be the first to know
Get local news delivered to your inbox!