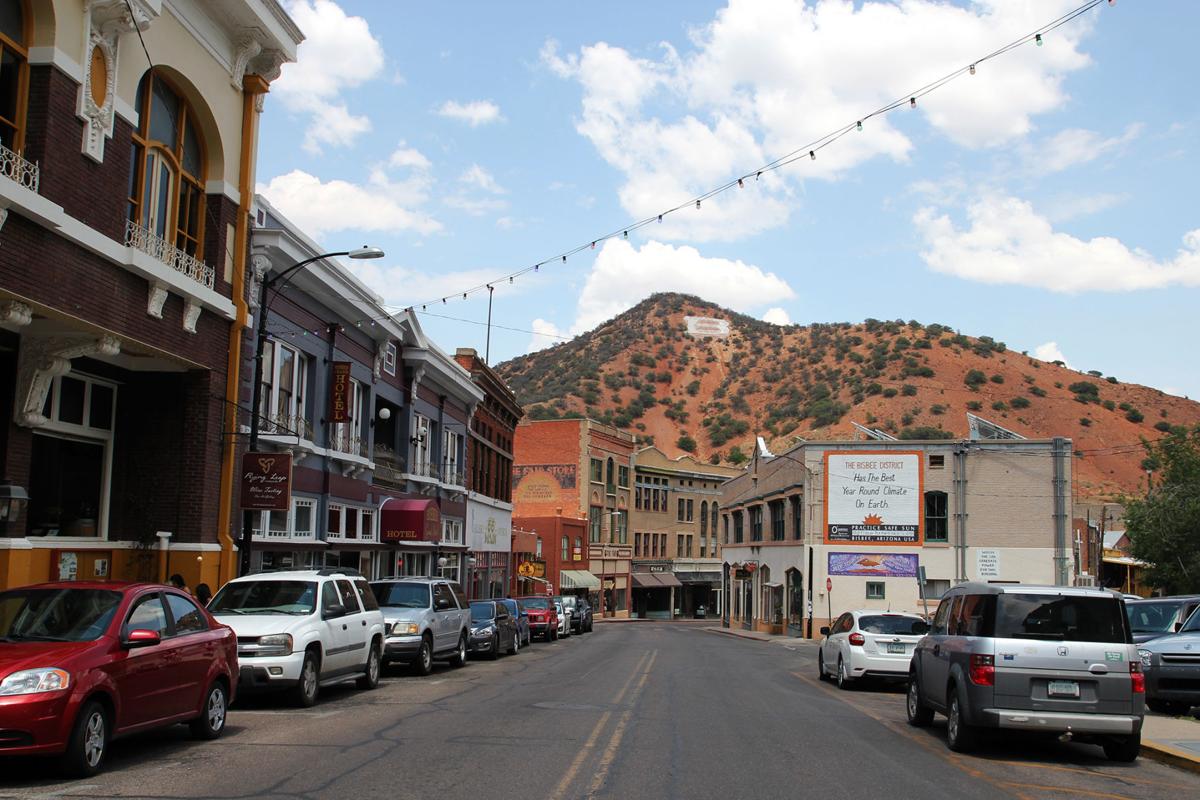 Some adventures are meant to be short and sweet.
These travel destinations in Southern Arizona are the perfect day trips away from Tucson.
So bring the the family and out-of-town BFF and let's get to exploring, we promise you'll get back before dinner.
Bisbee, Ariz.
What was once a bustling mining town of the late 1880s and 1900s is now home to artists and eccentric folk alike. With unique architecture, rolling hills and an elevation of 5,000 feet, Bisbee is a fun place to visit, if only for the day.
Take a stroll down Main Street and explore all the fun shops, or go for adventure on the Queen Mine Tour where former miners take you 1,500 feet into an old mining tunnel.
Whatever you decide to do, just be sure to bring your walking shoes. The historic part of town, also known as Old Bisbee, has a number of staircases that will make you feel like an urban hiker — climb all over downtown and take in the beautiful views and charming homes.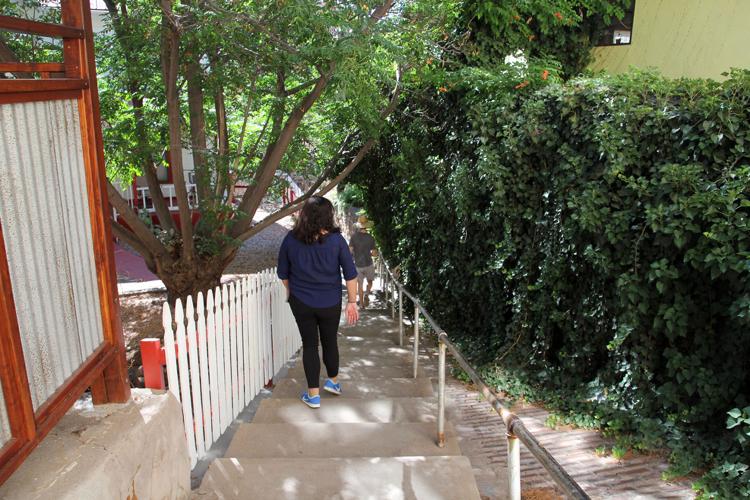 Read more about what to do here. 
San Xavier Mission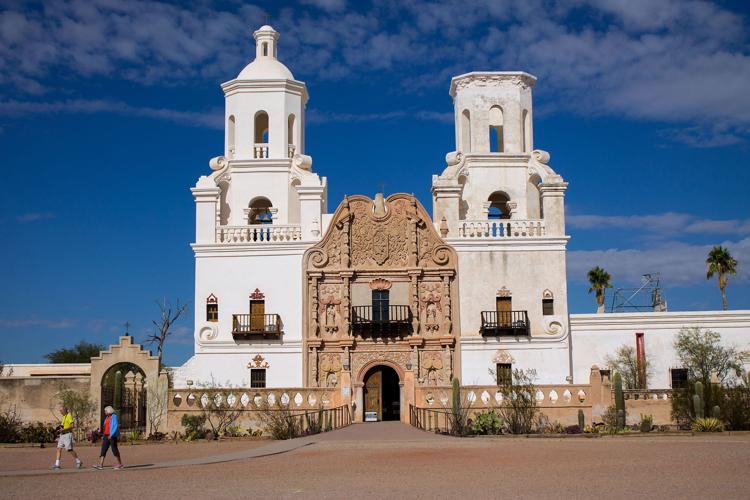 Just 15 minutes outside of town on the Tohono O'Odham reservation, The Mission San Xavier del Bac is a national historic landmark that's treasured by tourists and locals alike.
First founded in 1692 by Jesuit missionary Father Kino to introduce Catholicism to indigenous people of the area, the San Xavier Mission is considered one of the finest examples of Mexican Baroque architecture in the country. Inside the church you will find beautiful and elaborate presentations of religious iconography that date back to the 1700s.
You can get into the history of the San Xavier by taking a docent-lead tour of the church or checking out the mission's museum.
Explore the area by visiting Grotto Hill where you can find more religious shrines and get a great view of the grounds.
Stop by one of the stalls outside the mission parking lot to get your hands on an Indian fry bread taco, they're typically served covered in sugar and honey or with cheesy beans.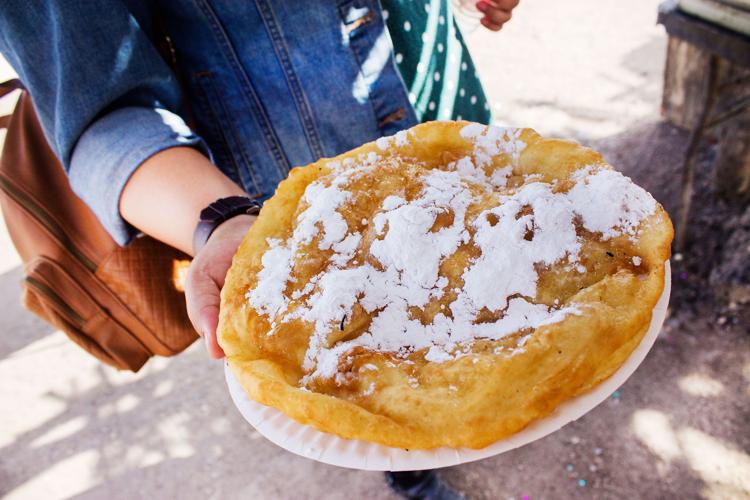 If you feel like sitting down, Cafe Santa Rosa has a second location inside the San Xavier Plaza just south of the mission. We suggest going for breakfast so you can feast on some red chile beef and eggs.
Read more about what to do around the San Xavier here.
Tombstone, Ariz.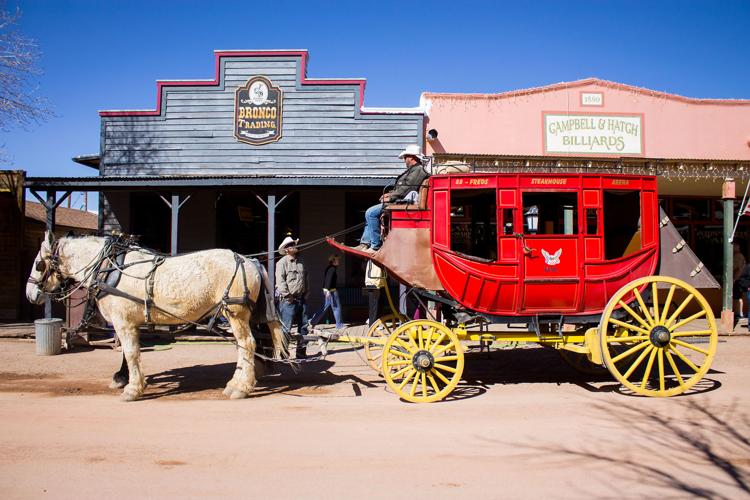 It's easy to forget we're living in the Wild Wild West, which is why taking a little trip to this rootin'-tootin' town might be the best way to remember just that.
 "Tombstone is a tourist trap!" you say. Hold it right there partner, those are fightin' words. Tombstone is a theme park with no entrance fee. It's a quirky street full of memories, enthusiastic actors/re-enactors, and a chance to come back home with a really cool t-shirt.
Tombstone is also home to some interesting oddities including the world's largest rose tree (at the Rose Tree Museum and Bookstore) and a card table where the world's longest poker game took place (eight years!) at the Bird Cage Theater.
Big Nose Kate's Saloon is a great place to get a "Big Ass Beer," but our pick for food has to go to Puny John's BBQ where they serve fall-off-the-bone ribs and pulled pork sandwiches.
Read more about things to do between Tucson and Tombstone here.
Mount Lemmon, Tucson, Ariz.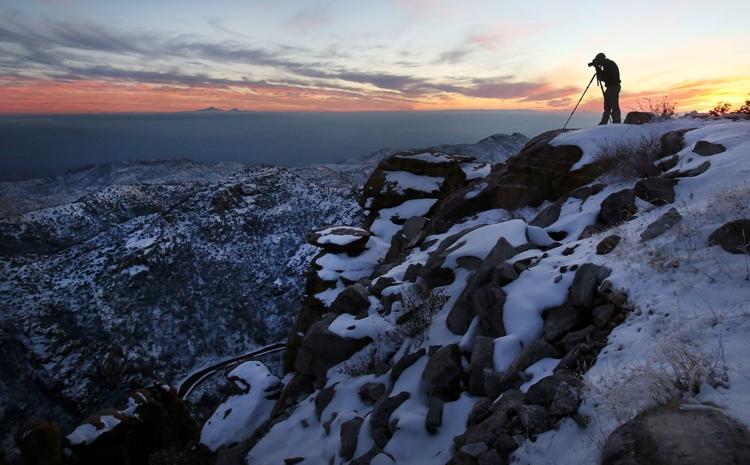 With average temps 20 to 30 degrees cooler than the Tucson valley below, Mount Lemmon transforms itself to a snowy wonderland during the winter months and green forest escape in the summer.
This 9,157-foot peak is the highest point in the Santa Catalina Mountains and a short drive from Tucson takes you through several different ecosystems, including grasslands, woodlands and finally tall pines.
Just be sure to check the Catalina Highway's driving conditions before heading out. You don't want to drive all the way out there to find the road is closed, which can happen this time of year. The easiest way to do that is to call the Pima County Sheriff's Department road closure hotline at 520-547-7510.
The small community of Summerhaven near the top of the mountain has several restaurants and businesses including a cookie cabin and a popular lunch joint called the Sawmill Run, where you can enjoy a ½ pound burger and local Dragoon IPA. Work off your lunch by playing in some snow at Marshall Gulch or take a hike on a nearby trail.
Further up the mountain you'll find the southernmost ski area in country, the Mount Lemmon Ski Valley, where you can hit the slopes when there's enough snow.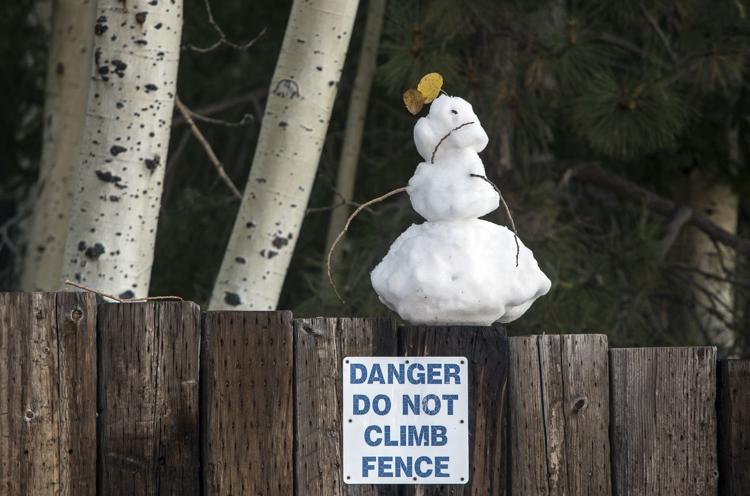 And of you're all about the stars, the Mt. Lemmon SkyCenter, operated by the Steward Observatory, runs the some of the largest telescopes in the country available for public viewing. The center hosts regular Sky Nights where you can look at constellations and learn about our universe.
Find more things to do on Mount Lemmon here.
Elgin and Sonoita, Ariz.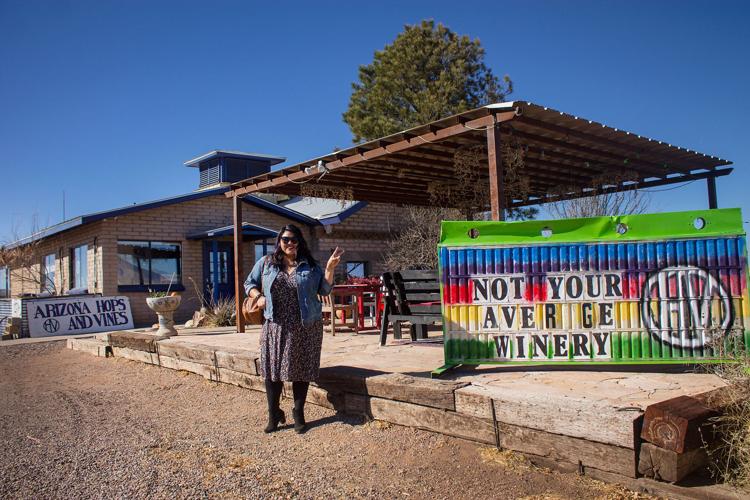 Arizona's most "underrated" wine region is just an hour southeast in the breezy pastures of Elgin and Sonoita. With soils that have been compared to Burgundy, France, this high-elevation area produces complex wines in a casual atmosphere. The two towns have more than a dozen tasting rooms in addition to two distilleries and a brewery.
To get there head down I-10 East and take exit 281 to scenic Arizona Highway 89. It's really hard to describe how scenic this drive is without using the word "beautiful" about a million times. Somewhere along the way the desert landscape is replaced with perfect rolling hills of tall grass that make you feel like you're in the middle of Tuscany — wait, could this be Italy of the West? Keep a look out for wildlife as you might spot longhorns, antelope, horses and cattle along the way.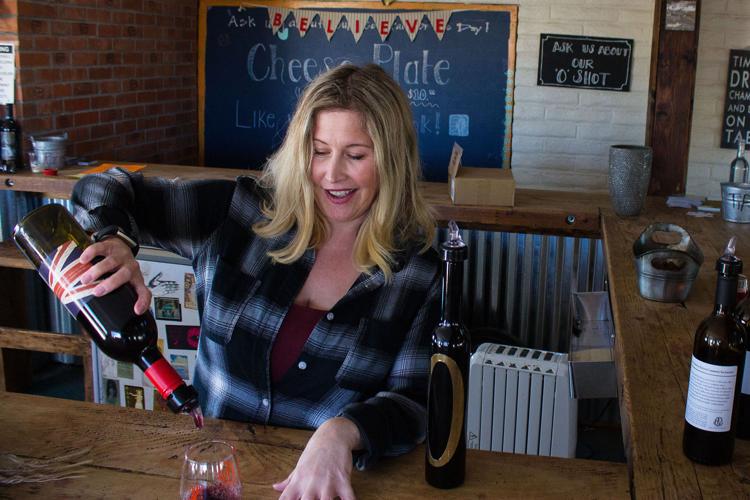 Read more about things to do in Southern Arizona wine country here.