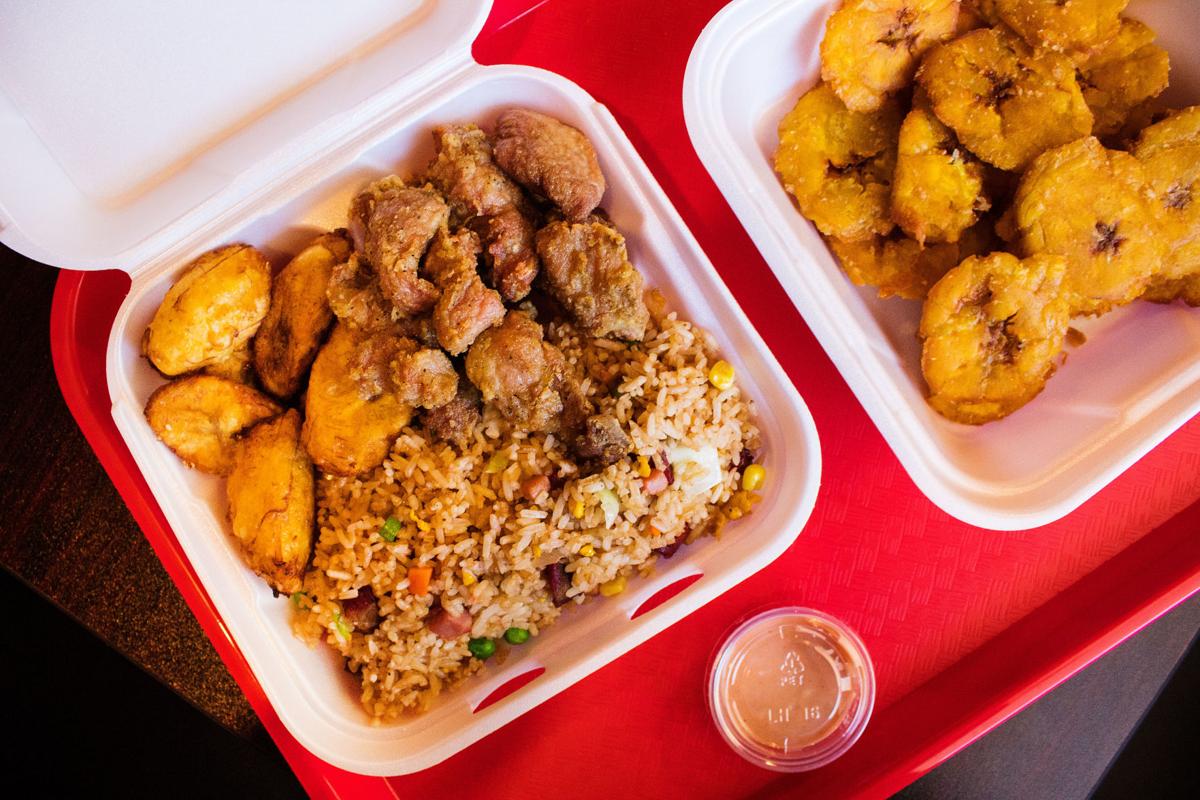 Asian Sofrito is a special place, where you can order General Tso's Chicken with a side of syrupy sweet plantains. The idea of eating Chinese and Latin foods together on the same plate seems a little out of left field, but it's completely natural to Jose Chung. 
Jose came to Tucson by way of Puerto Rico, where his family owned one of the many Chinese restaurants on the island. Chung's parents immigrated from Guangzhou, China to Panama, and later to Puerto Rico where they ran a Chinese fusion spot called Rico Cream.
After moving to Tucson and studying general science with an emphasis on economics and industry at the UA, Jose was inspired by the influx of regional Chinese restaurants in town. He thought that if something like Sichuan food was so popular here, he could open his own place serving the Caribbean Chinese fusion he grew up on.
Jose opened Tucson's first "Chino Latino" spot Asian Sofrito in the former Wild Garlic Grill space this month, a retro building on First Avenue that's had many lives including one as a breakfast cafe.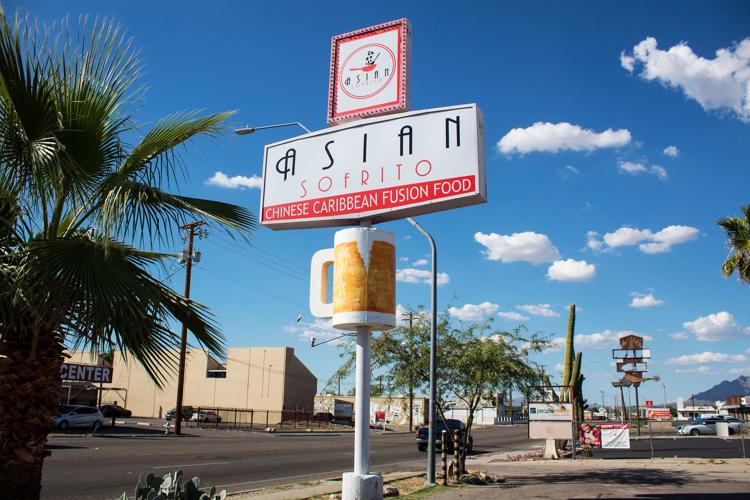 But this definitely still ain't downtown. Over here at Asian Sofrito, you can get a ceviche appetizer for $2.75 and just about everyone is ordering in Spanish.  
Jose's menu is about two thirds Chinese takeout, with familiar dishes like egg foo young, chop suey and "pollo a la naranja," orange chicken. On our visit we enjoyed some springy lo mein noodles with char siu pork: nothing out of the ordinary, but tasty nonetheless.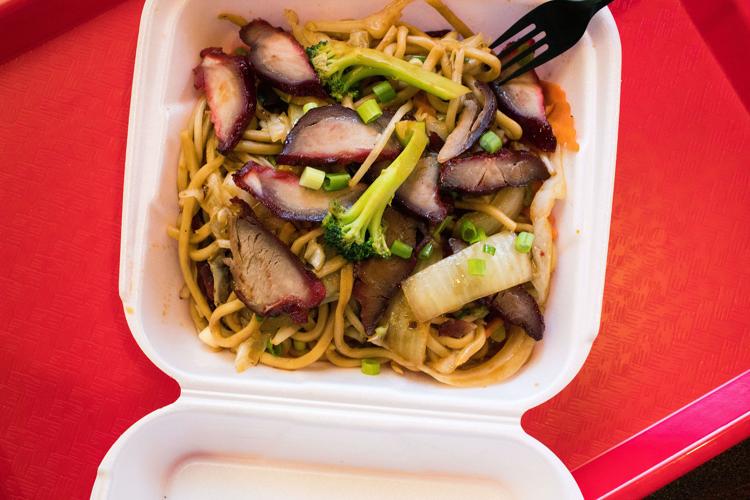 The catch is that you can pair any of the Chinese entrees with Caribbean sides like sweet and savory plantains, disks of fried cassava root "yuca" or a big mound of mofongo. 
If you've never had it before, mofongo is a sight to behold. This Puerto Rican staple is made from green plantains that are fried and mashed together with herbs and spices into a golden brown dome of deliciousness. Here like in Puerto Rico, it's typically eaten with a brothy chicken soup, which our server instructed us to use as a dipping sauce.
I haven't eaten much mofongo in my life, but the crunchy shell hiding a mushy interior reminded me of a Chinese taro root dumpling you'd find on a dim sum cart. Or I guess mashed potatoes, if you're into that kinda thing. 😉 It was comforting, in an exciting and new way ...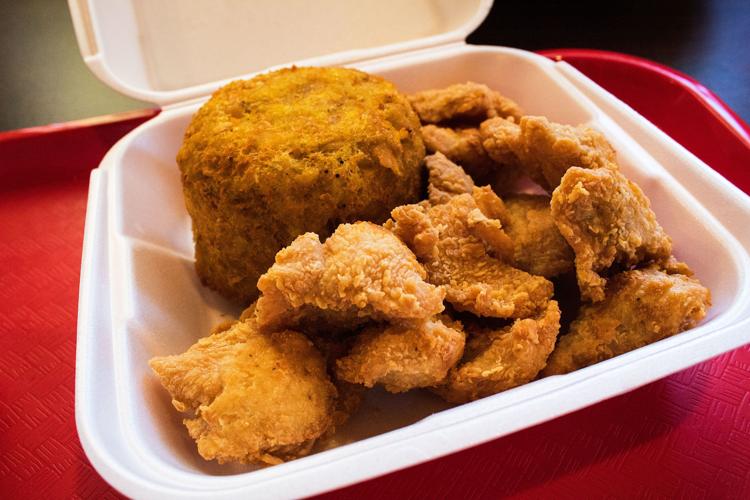 You can order the mofongo by itself or with any of the Chinese entrees, but we chose to get it with the Puerto Rican chicken masita, or fried bites of chicken breast.
These guys sure know their way around the fryer: The chicken was juicy and moist on the inside with a satisfying crunch to it. Dip it in some of that pink mayo ketchup sauce they give you on the side. It's a must-order, but next time we'll have to try out the bone-in fried chicken, which occupies its own section of the menu. 
That brings me to the warning: Puerto Rican food is all about the deep fry, as seen in its "cuchifrito" stands that line the streets of New York and other cities.
The menu at Asian Sofrito is no exception; At one point I looked down at my tray and saw fried cassava, fried pork bits, fried sweet plantains and Asian fried rice. (Going forward Jose wants to expand the menu with more Latin foods like Puerto Rican pasteles and Panamanian tamales.) It's definitely possible to get out of here unscathed, but if you wanna try all the Puerto Rican staples, maybe stash some Pepto in your purse?         
But of course, "This is how we do it down in Puerto Rico!" Sorry/not sorry, I couldn't bear to finish this article without quoting everyone's favorite boricua hit "Despacito." By the end of this meal, you'll be screaming "¡Ay, Bendito!"
Asian Sofrito is at 2530 N. First Ave. Phone: 520-207-5701. Hours: 10:30 a.m. to 10 p.m. daily