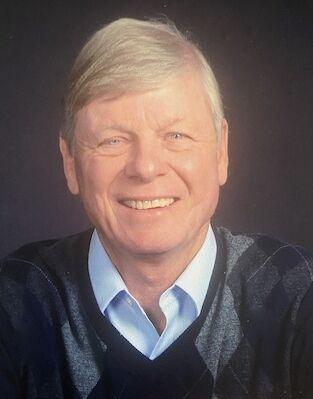 LAUE, Dennis Richard "Denny"
aged 74, of Tucson, Arizona, passed away on July 10, 2021, after suffering a heart attack. By the grace of God, he held on until both of his children could be by his side before he went peacefully to meet his Heavenly Father.
Denny is survived by his children, Matthew Laue (wife Sarah) and Sarah Laue (wife Tina) and his grandchildren, Aubrey, Samantha, Dylan and Stellan.
Denny grew up in Fort Wayne, Indiana, and was raised by his wonderful mother, Luella Franke Laue. From an early age, he showed an insatiable interest in tinkering—a passion that would lead him to earn his Master's in Aeronautical Engineering from Purdue University.
Upon graduation, Denny interned for NASA's Space Program and was onsite in 1969 when Neil Armstrong first walked on the moon. From there, Denny took a role at General Dynamics (Convair) in sunny San Diego, California. In the early-90s, he accepted a position in Tucson, Arizona where he spent the rest of his career in high-level program management for Raytheon, specializing in defense. His career took him to the far corners of the Earth including the Arctic Circle.
Denny was a nature enthusiast his whole life. He loved to adventure in the great outdoors and visited many National and State Parks. He could also be found on the tennis court nearly every day, serving up a powerful forehand up until his passing.
In retirement, Denny's life centered even more around his faith, family, and church, Ascension Lutheran.
Denny strived to live his life in reflection of his strong Christian faith. At Ascension Lutheran Church, he served as an esteemed Elder, participated in Bible Studies, relished in his role as a resident handyman, and much more.
Denny frequently traveled to spend time with his out-of-state children and grandchildren. Upon his visits, he would always say, "I just want to be the best Papa I can be." Indeed, he entertained his grandchildren with card games, explanations of how flying things and the universe work, and his impressive collection of Lionel trains. He could also be found on the sidelines of countless soccer, basketball, and baseball games, beaming with pride as he cheered on his favorite athletes.
Denny will be remembered as a wonderful father, grandfather, friend, and servant of God. He will be deeply missed until we all meet again.
Please join us in celebrating Denny's life on Wednesday, July 28, 2021 at Ascension Lutheran Church, 1220 W. Magee Rd, Tucson, AZ 85704 at 10:30 a.m. In lieu of flowers, donations can be made to Ascension Lutheran Church by visiting ascensiontucson.org and indicating Dennis Laue Memorial. Arrangements by ADAIR FUNERAL HOMES, Avalon Chapel.